Milo Burcham Photography
Milo's Top 50 of 2010
These images are presented in roughly the chronological order that they were made throughout the year.
As my travels this year were largely restricted to family visits over the holidays, most of these images were captured
close to home in Alaska on many weekend adventures; many are from either Prince William Sound or the Copper River Delta.
As with all my photography, these are the scenes as they looked through my viewfinder; no content, not a single
blade of grass or twig, was digitally added or subtracted.
2010 started out with a trip to Florida to visit family... and photograph some wildlife. It was freezing cold
(the bird bath at their house in Leesburg was frozen!), but I had great opportunities at many Florida locations...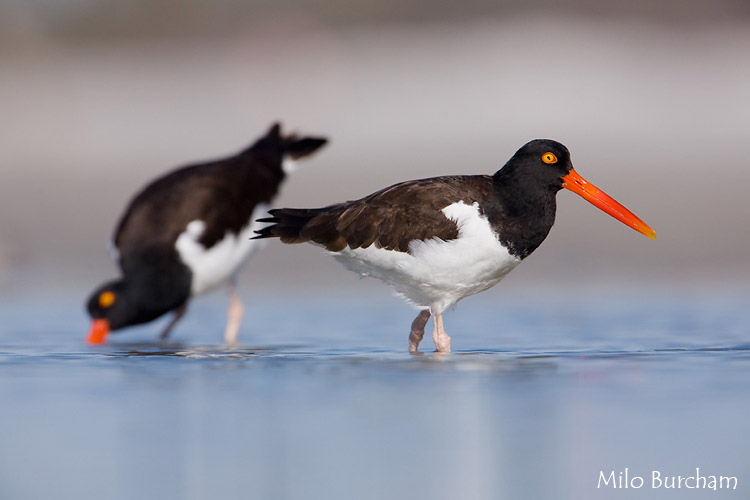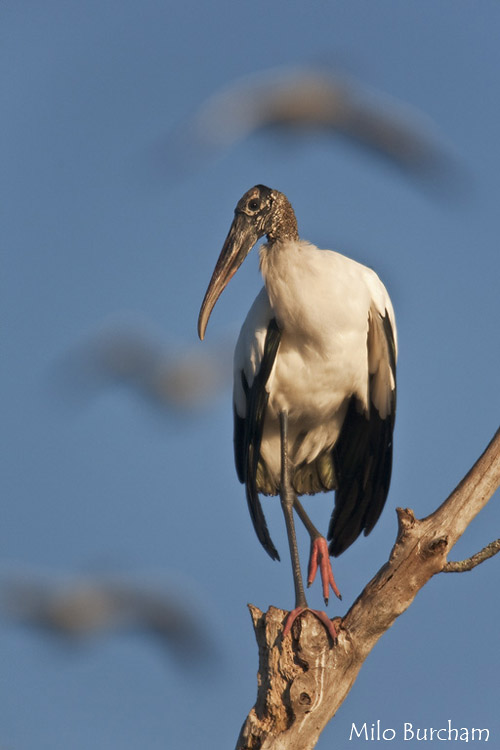 Although this bittern image is one of my favorite images of the year, what followed would
have become one of the best in my life. This bittern caught a large snake wich completely
wrapped around the bird's head and neck. Of course, all the action took place behind a screen
of vegetation. Oh well!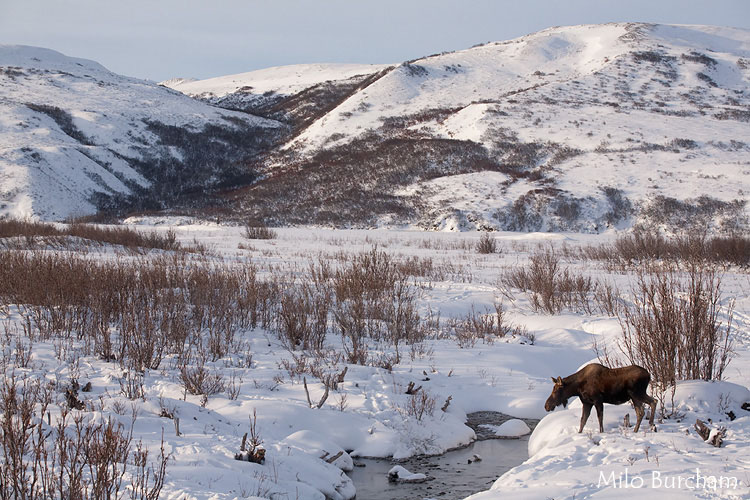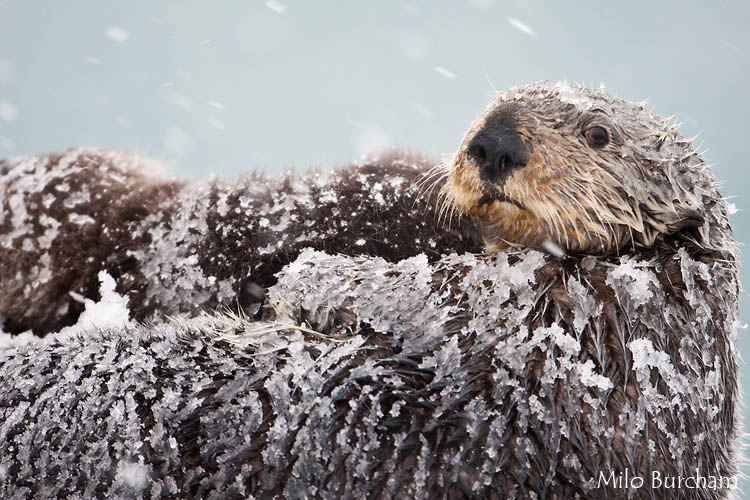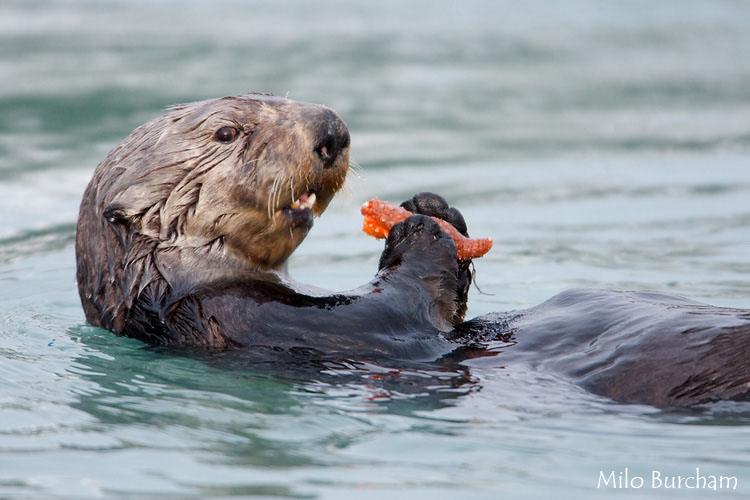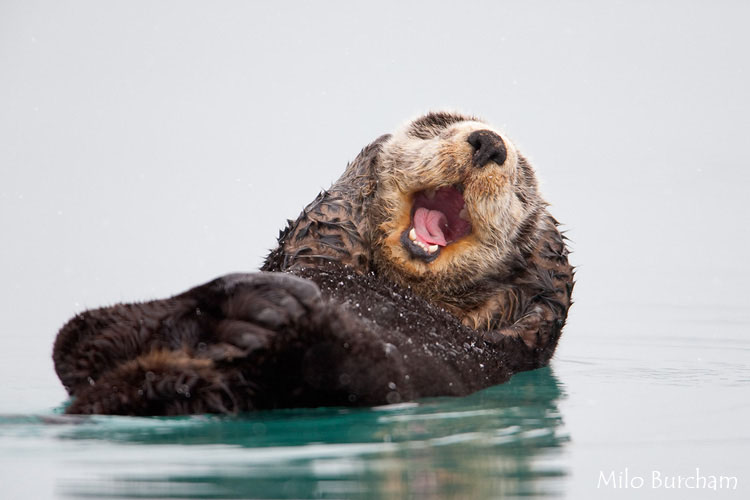 The herring spawn is an incredible wildlife event we witness each year. This year,
beautiful weather and a great concentration of herring before the spawn allowed us to watch
interactions of gulls, eagles, harbor seals, sea lions, orcas, humpback whales, scoters...
and the poor herring!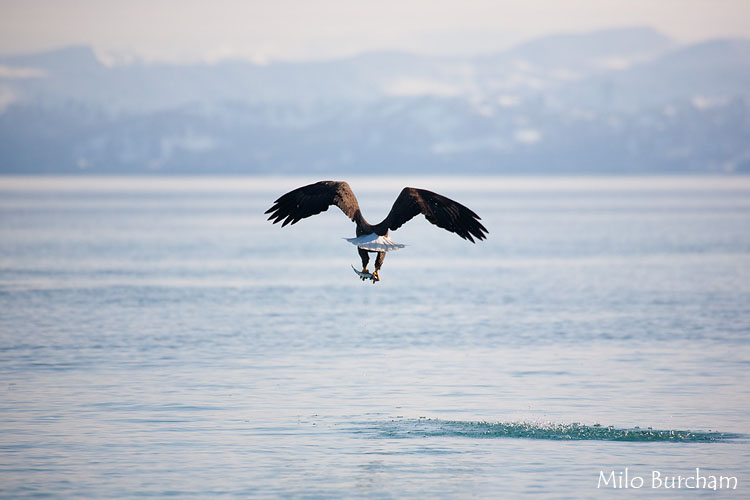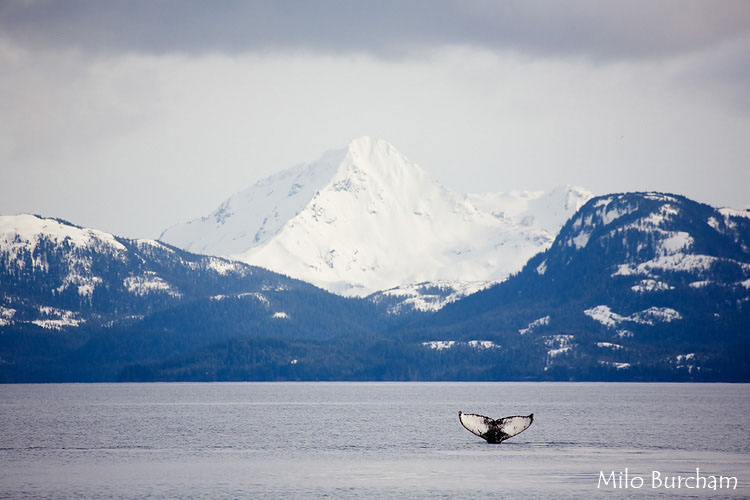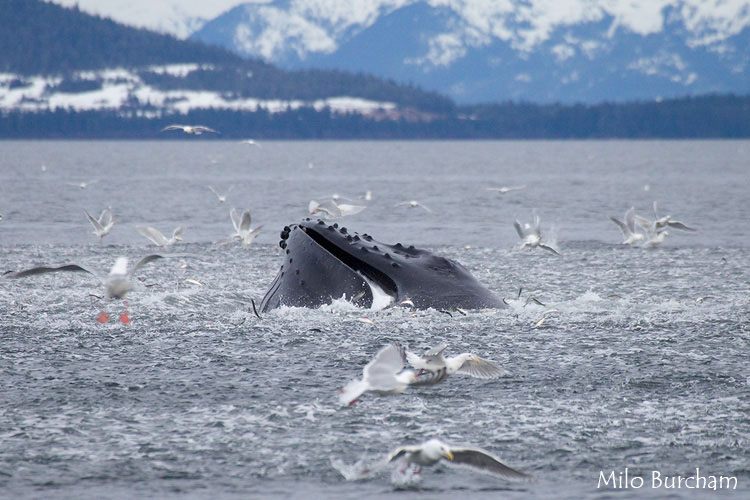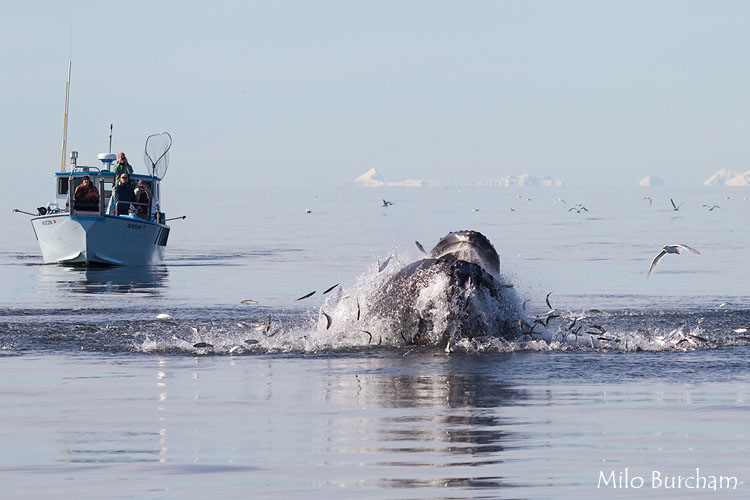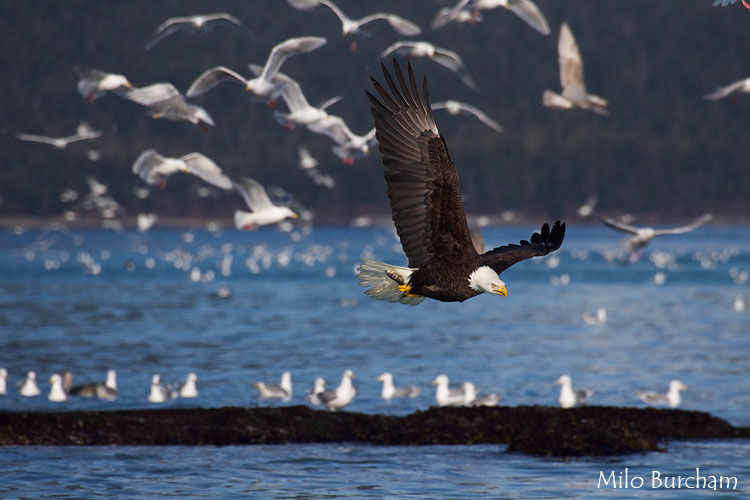 ...herring just out of reach!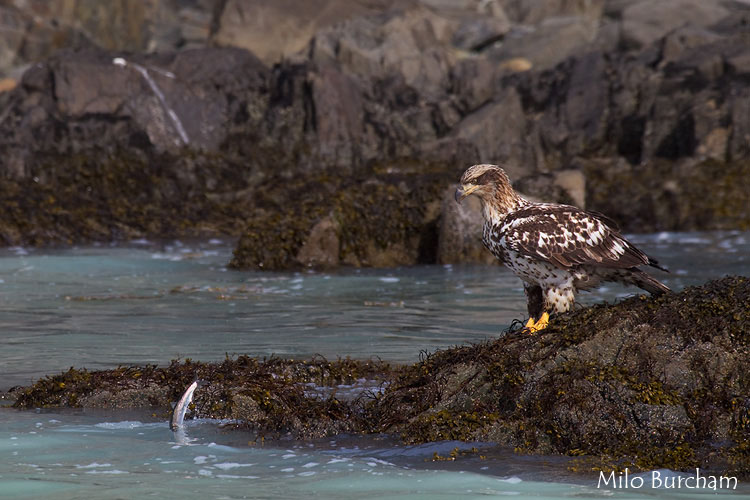 And finally...SPRING!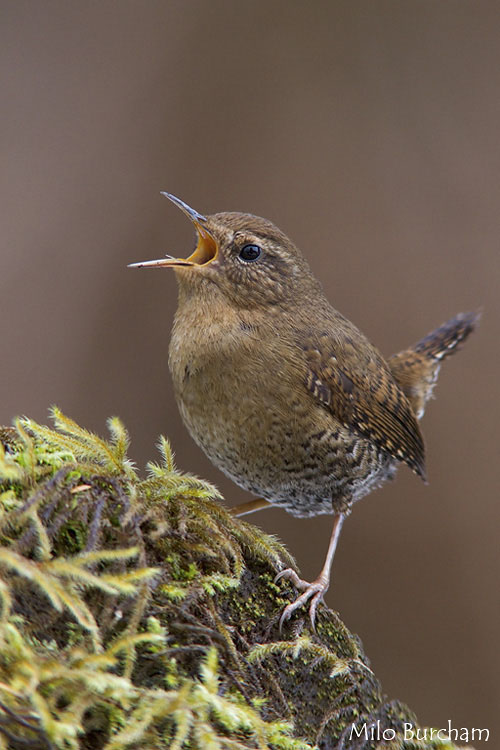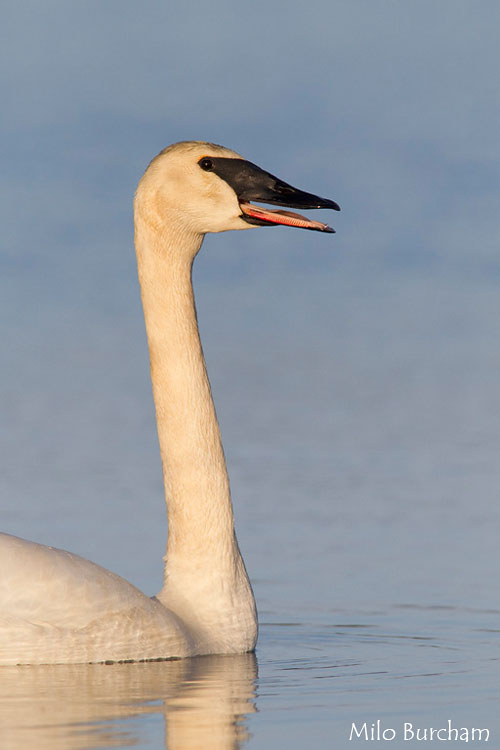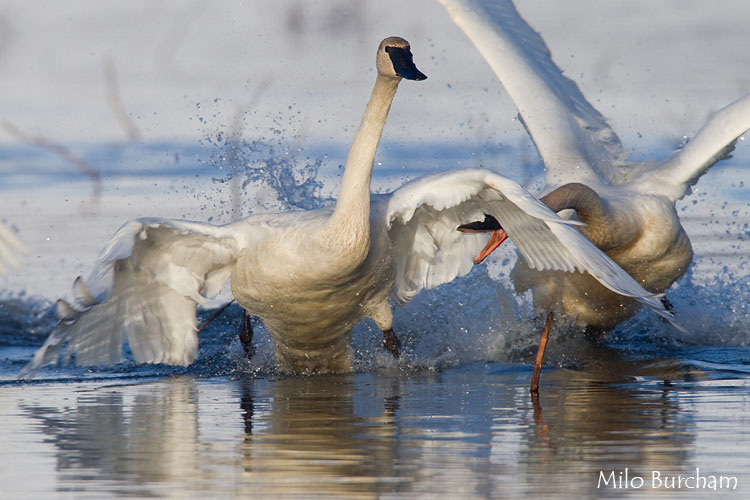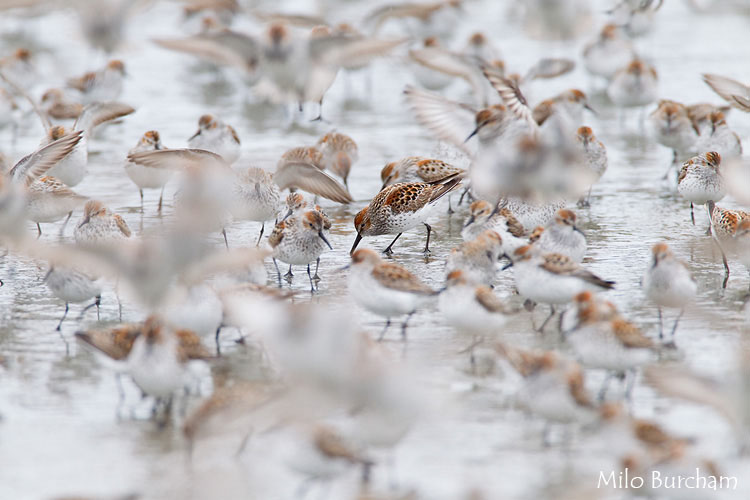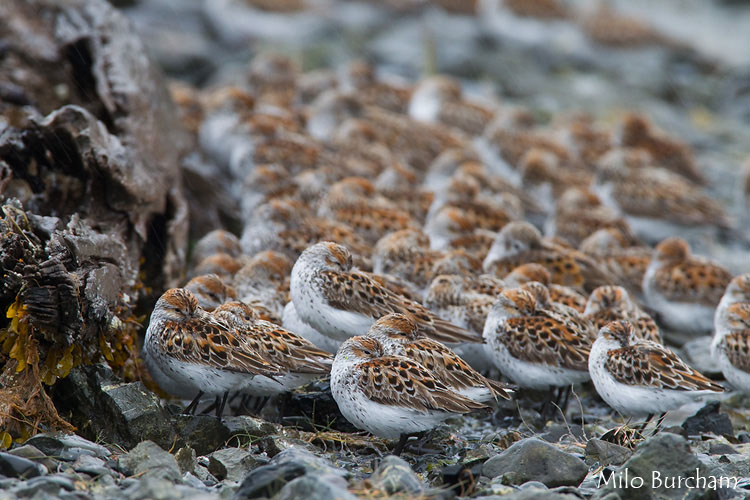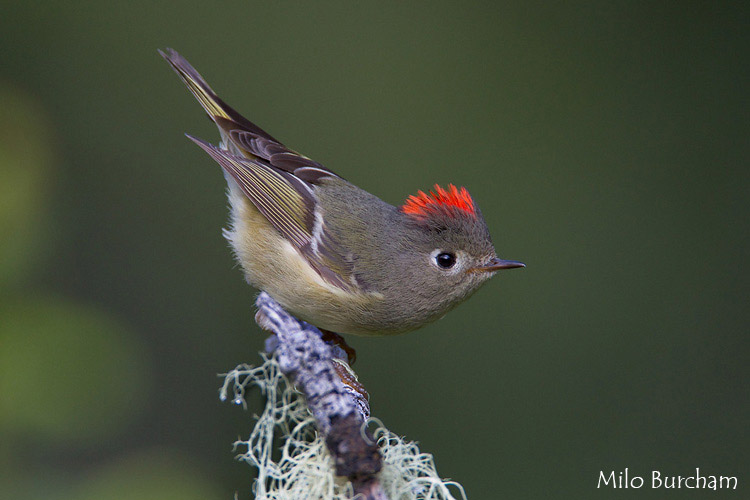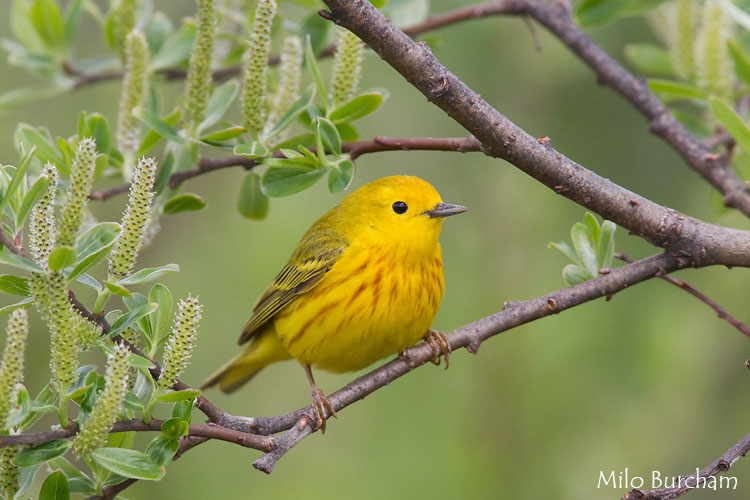 ISO 3200!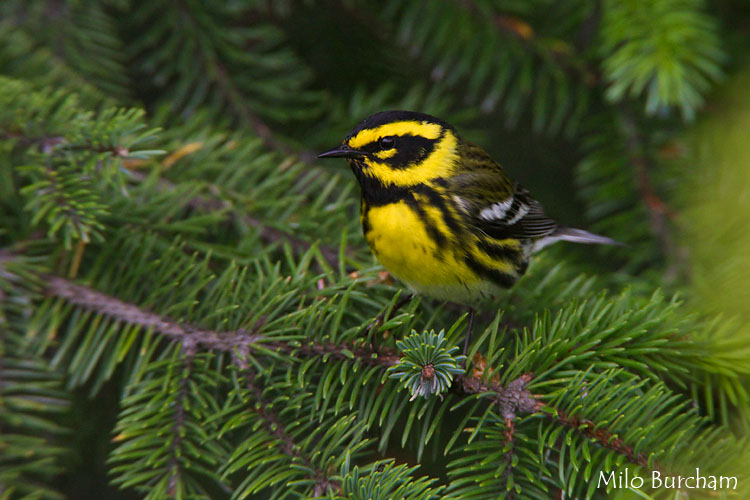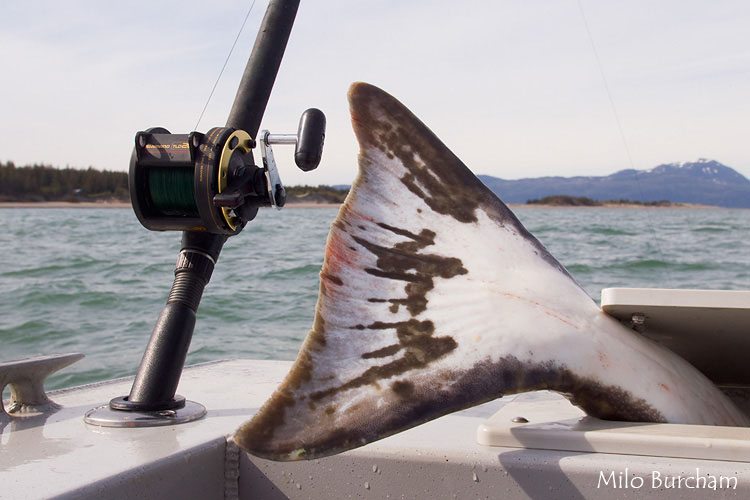 "Truth is not only stranger than fiction, it is more interesting".
This is a close-up of a skate's eye. I had no idea they looked like this until I took a close look
through the macro lens. One of my favorites of the year.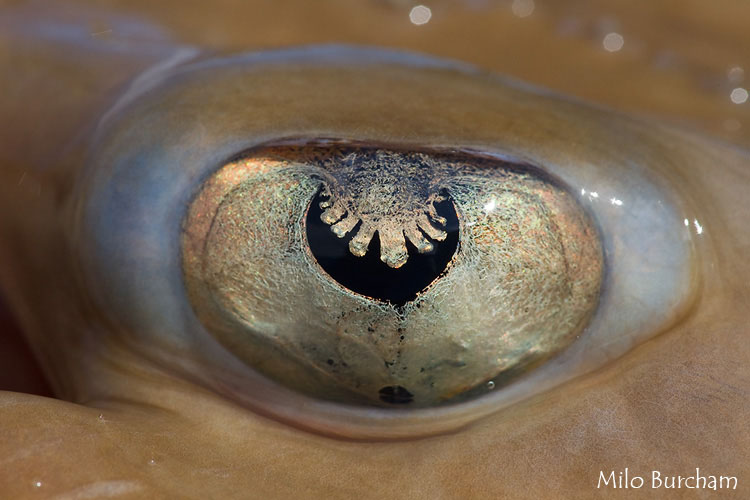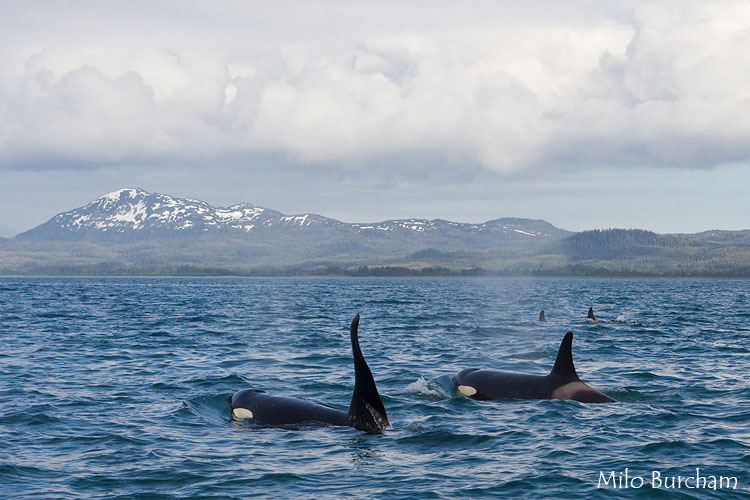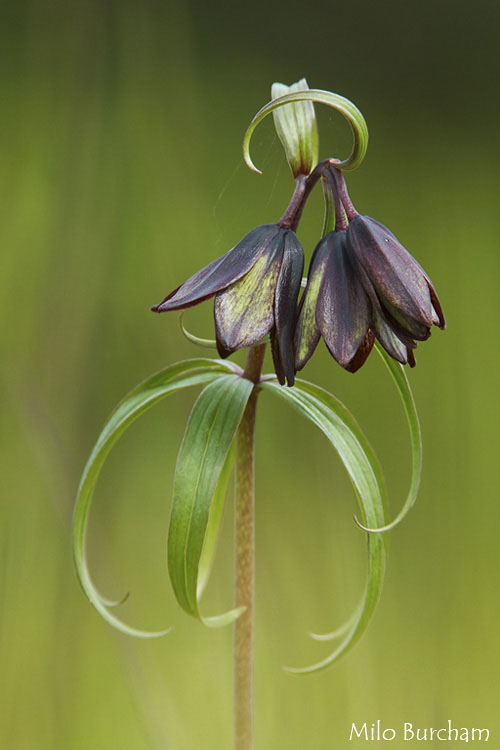 I had never seen a Sitka black-tailed deer fawn until this summer. I have my pet dog, Roxy,
to thank and blame for this encounter on Montague Island. A real surprise
that ended well for all involved.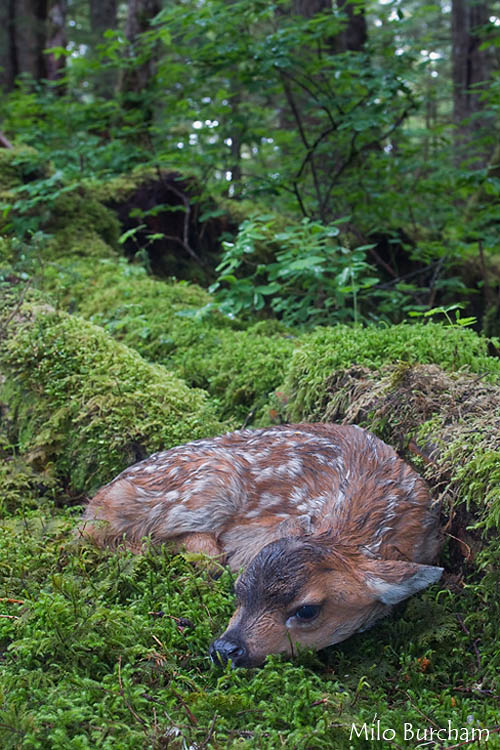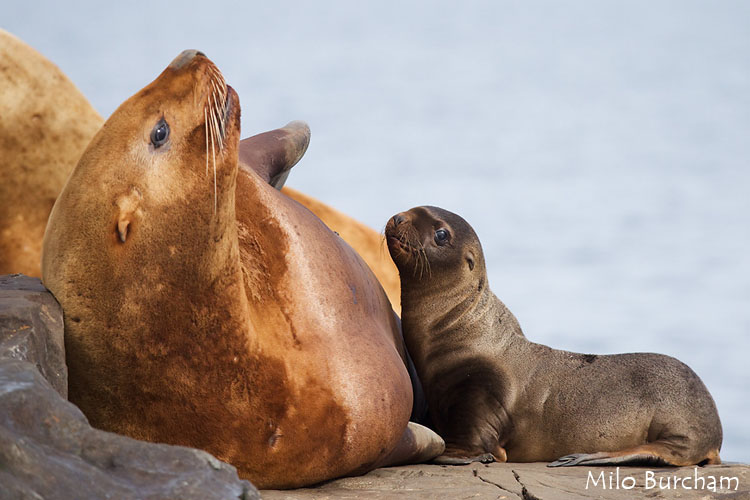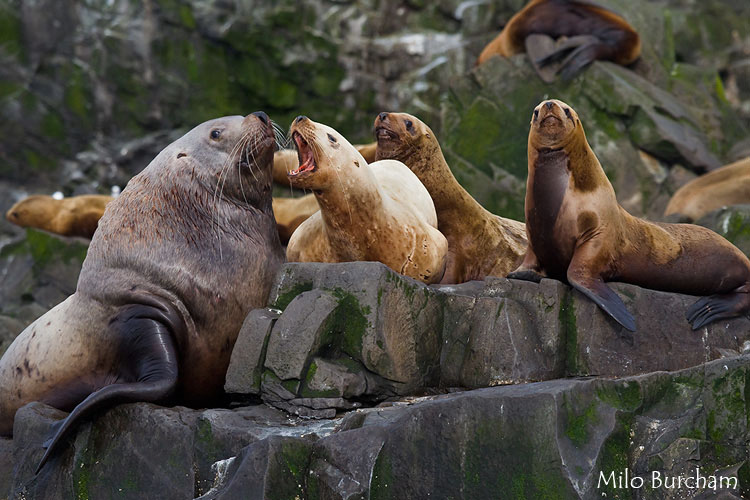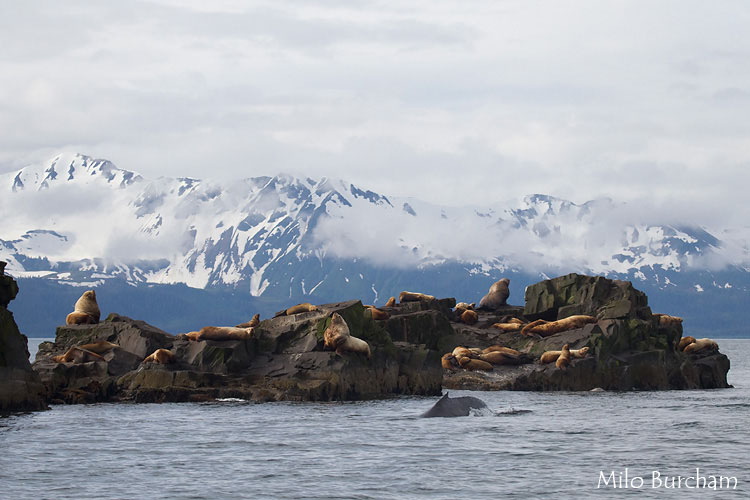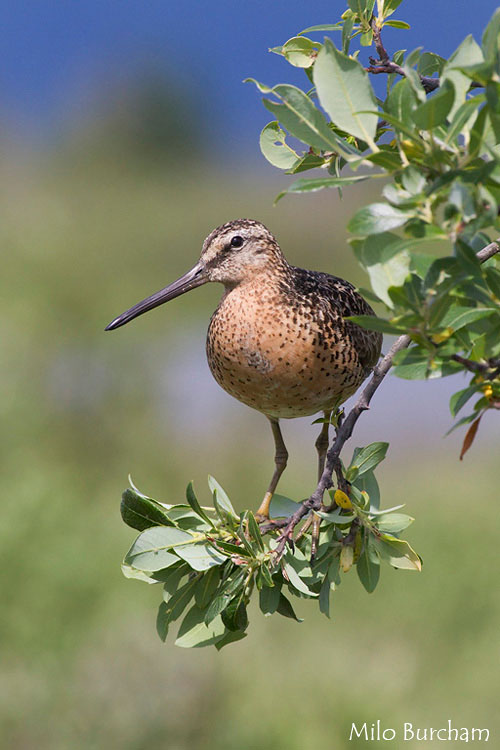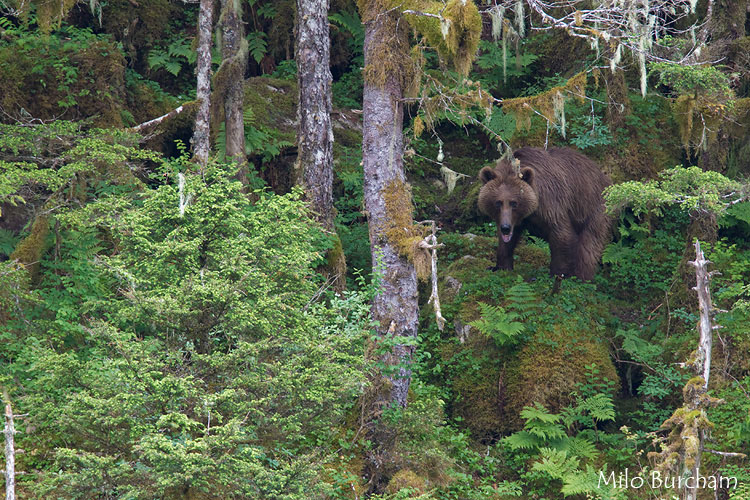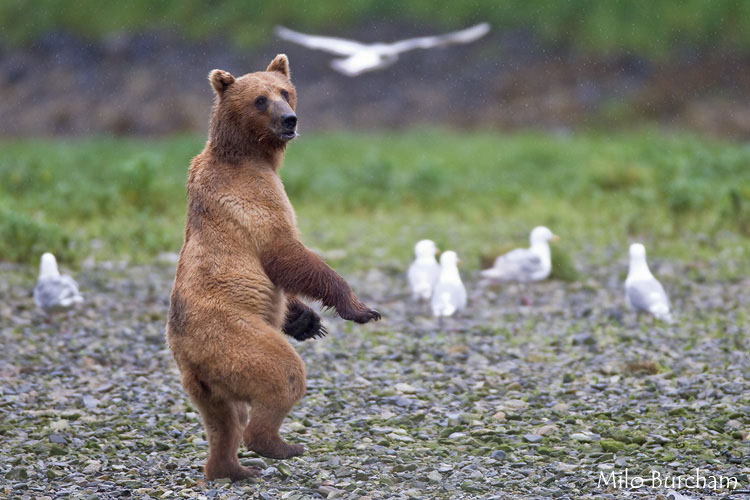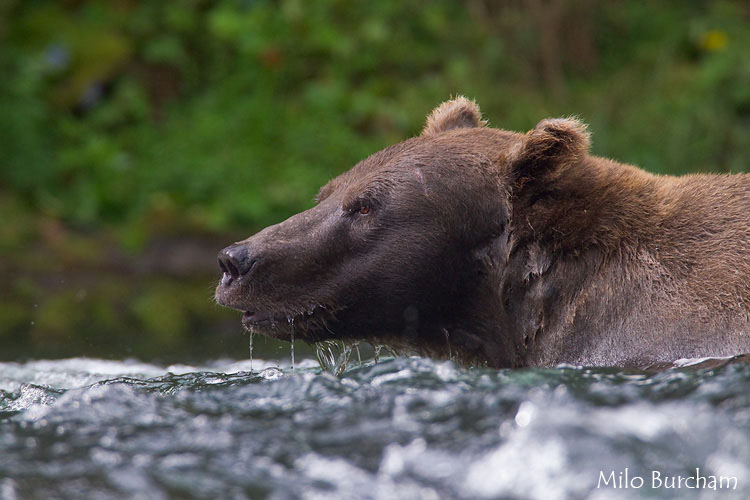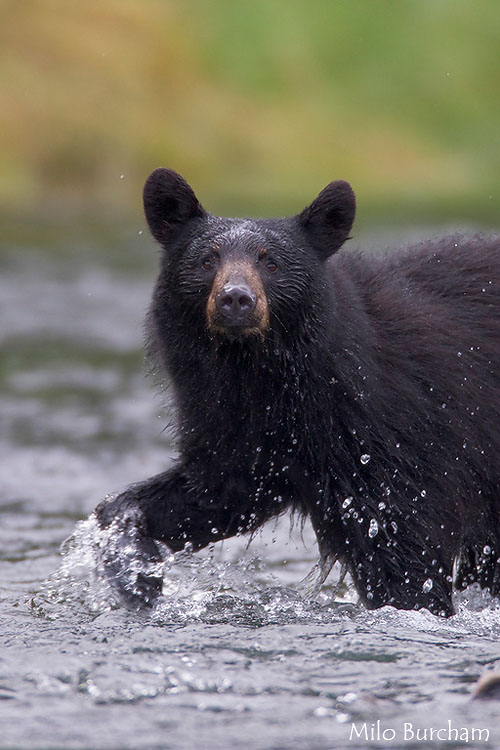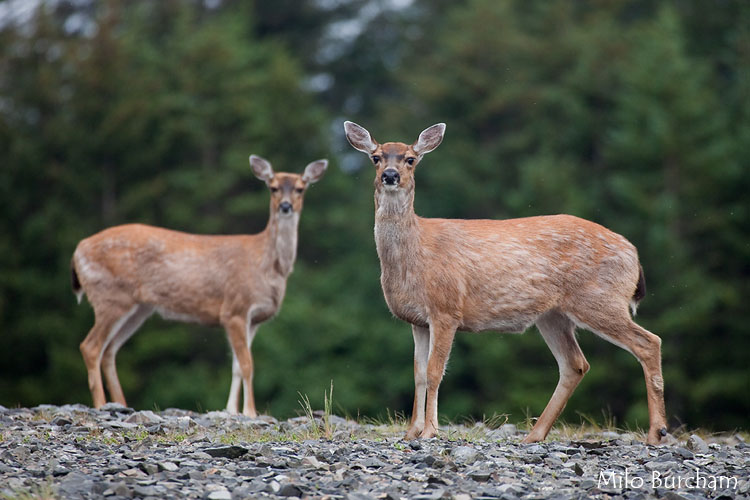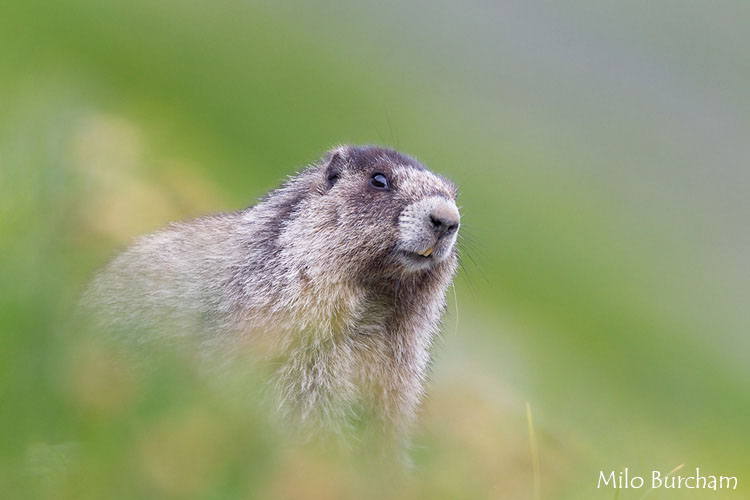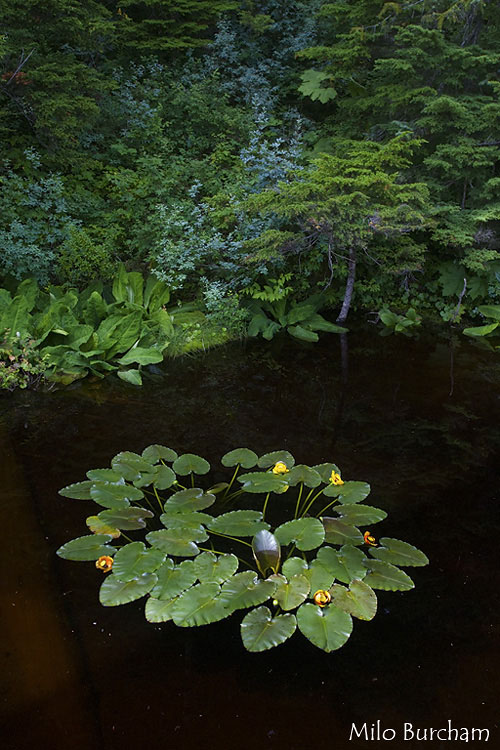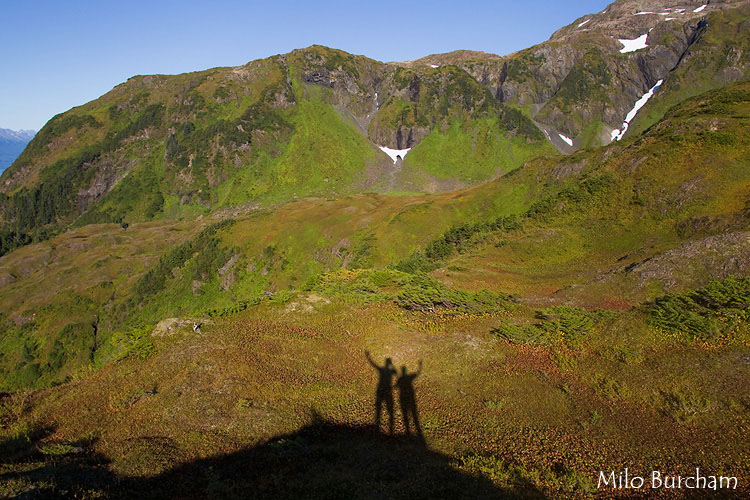 A September trip to Denali National Park...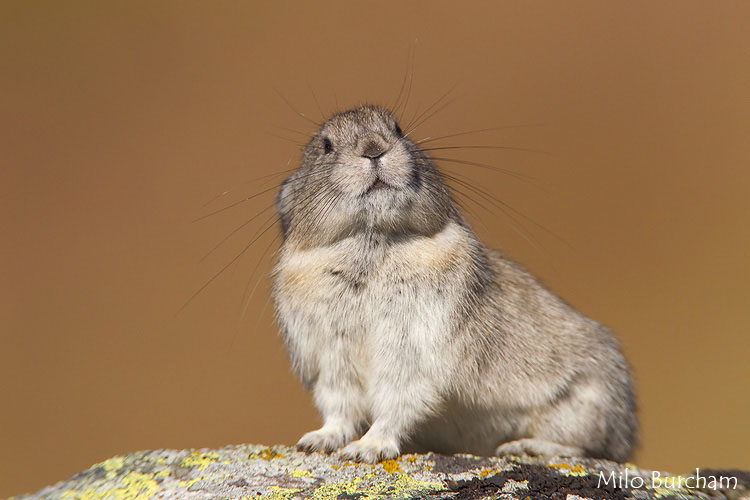 I FINALLY crossed paths with a wolf, and in fact, had them howling right next to the car!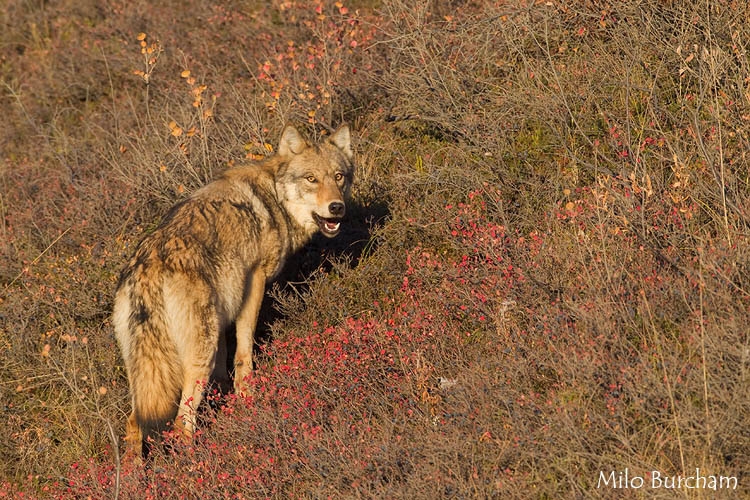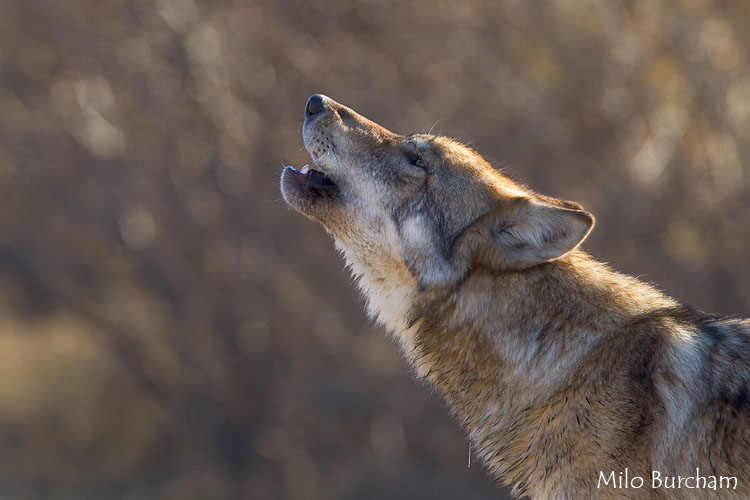 My favorite of 2010! WOW!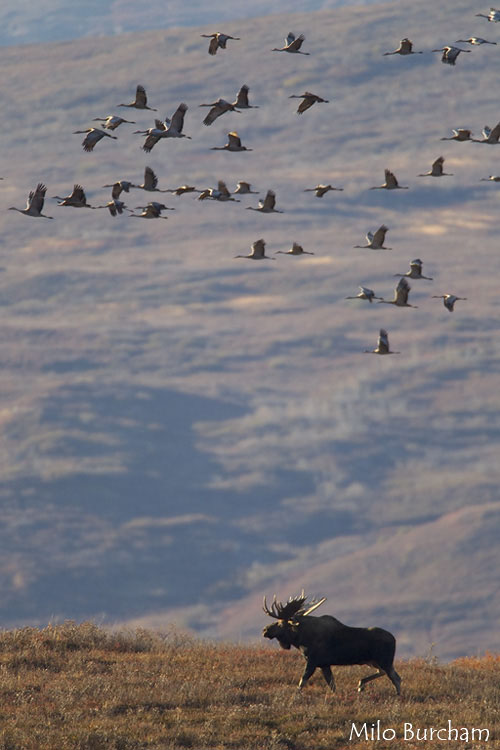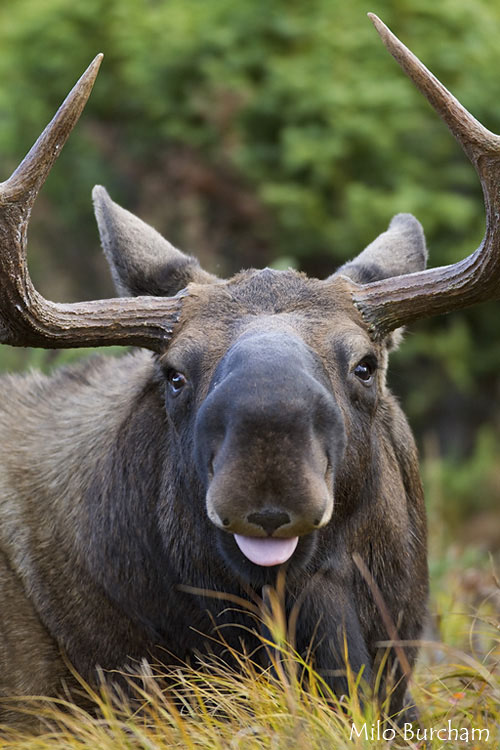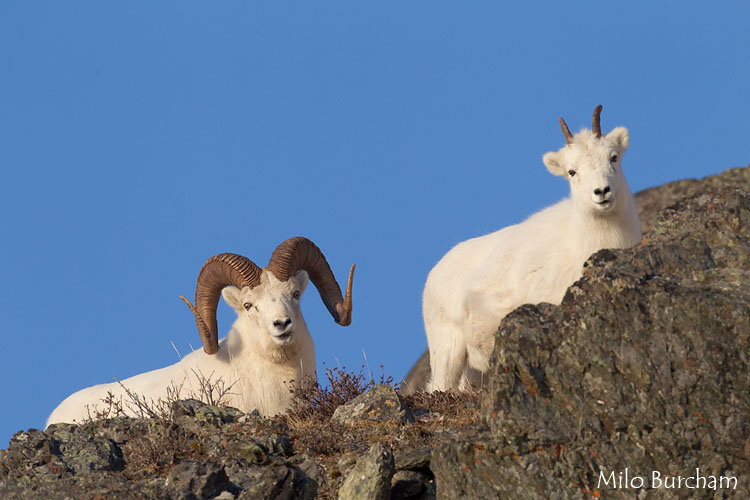 Our favorite thing about living in Cordova: fleeting opportunities to skate for miles at Sheridan Glacier.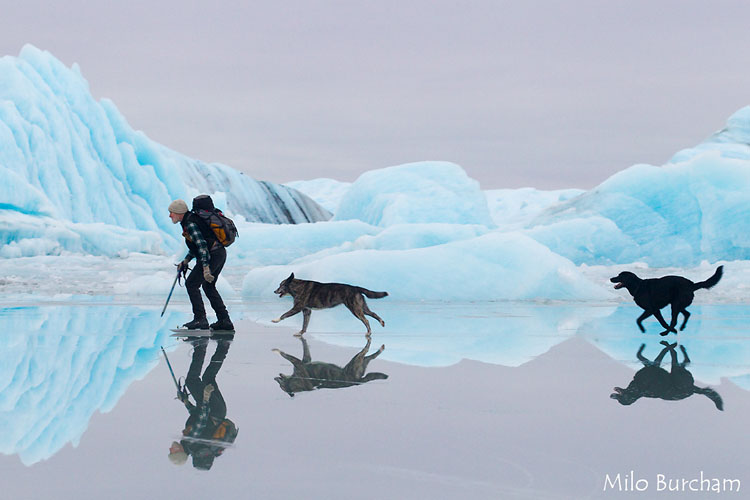 And finally, a family visit to California for the holidays... and a little more photography.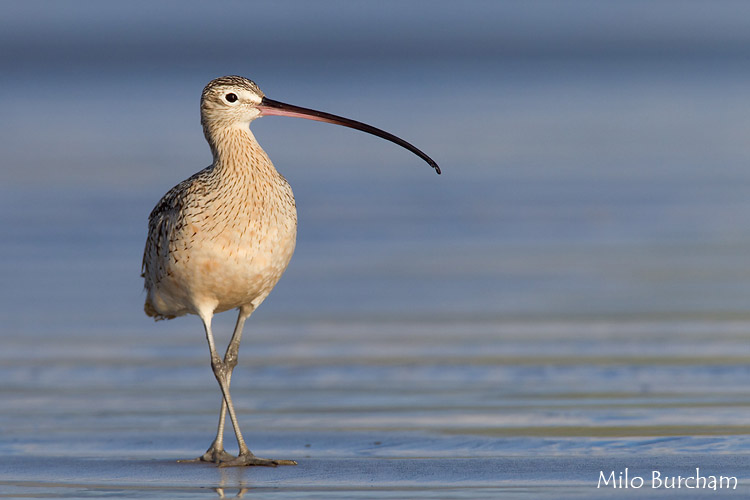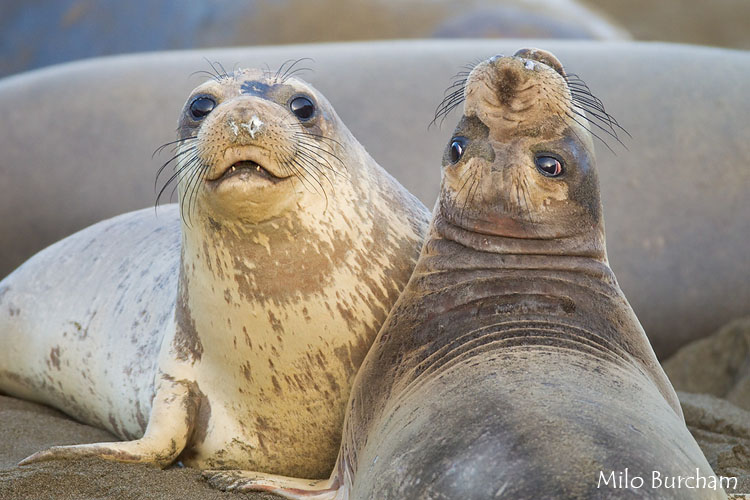 I hope everyone had a productive 2010 and has many great adventures in 2011!