Milo Burcham Photography
Milo's Top 50 of 2012
These images are presented in roughly the chronological order that they were made throughout the
year. We kicked off the year with a trip to Ecuador for most of February. We returned home to record
snows which led to a relatively gloomy spring and summer, capped off with 54 inches of rain in September!
These factors created a "photo drought" for me, resulting in fewer images than I normally produce in a year.
The year ended nicely, however, with abundant cold, clear weather which brought early ice skating,
early snow, and nice experiences with winter wildlife

As with all my photography, these are the scenes as they looked through my viewfinder; no content, not
a single blade of grass or twig, was digitally added or subtracted.
We spent the month of February in Ecuador, visiting places from the Amazon
lowlands of the east to Andean cloud forests at over 10,000 feet, and many locations in between.
We began with a week at Sani Lodge on the Napo River, a tributary of the Amazon River...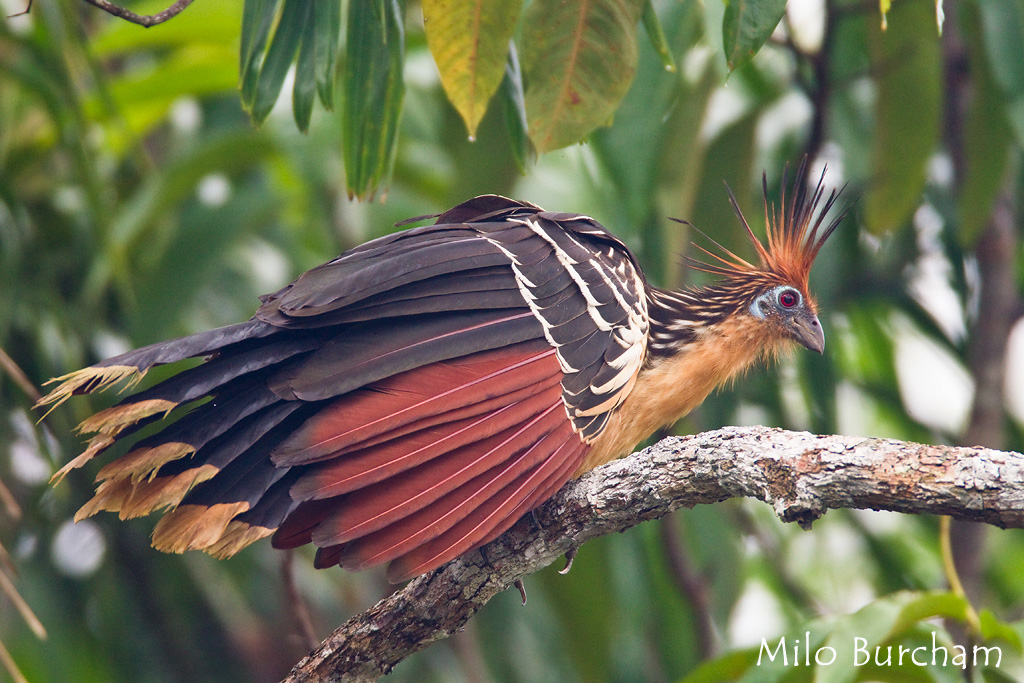 Hoatzin (B_HOAT_0001)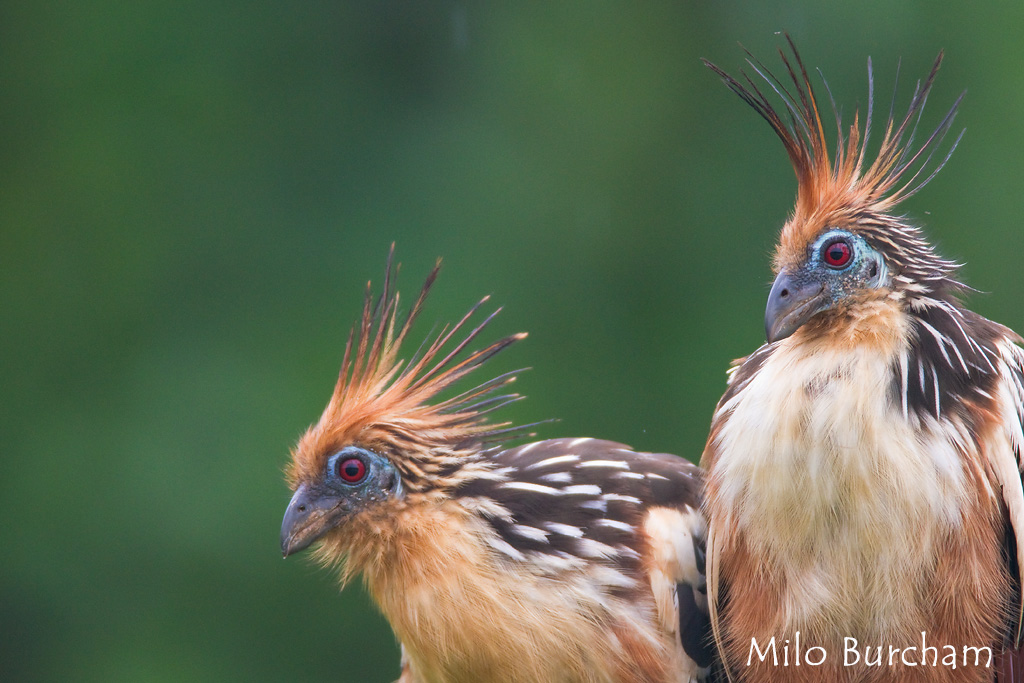 Hoatzin pair (B_HOAT_0011)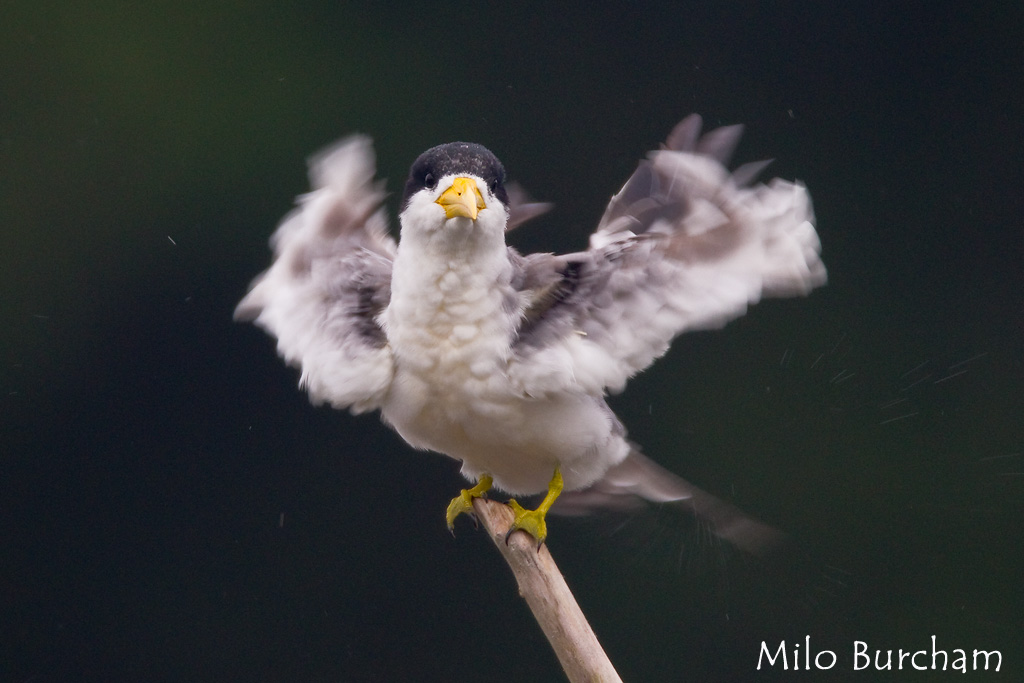 Large-billed tern (B_LBTE_0004)
If there was one disappointment to our travels in Ecuador it was that we saw fewer primates than expected.
That made our views of the secretive pygmy marmoset, and a curious red howler monkey, extra special.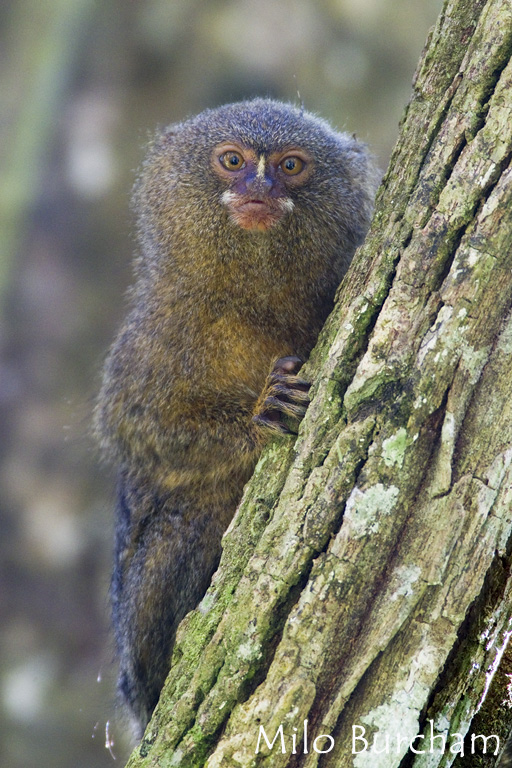 Pygmy marmoset (M_PYMA_0005)
My favorite image of 2012! Just after taking this image I thought
that I might have just captured my favorite image of the year... even though it
was just February and the start of our trip to Ecuador. My wife spotted this monkey
staring at us while we were in a 120 foot tall canopy tower overlooking the Amazon rainforest.
I could only see it through a small gap in the foliage, which created this beautiful vignette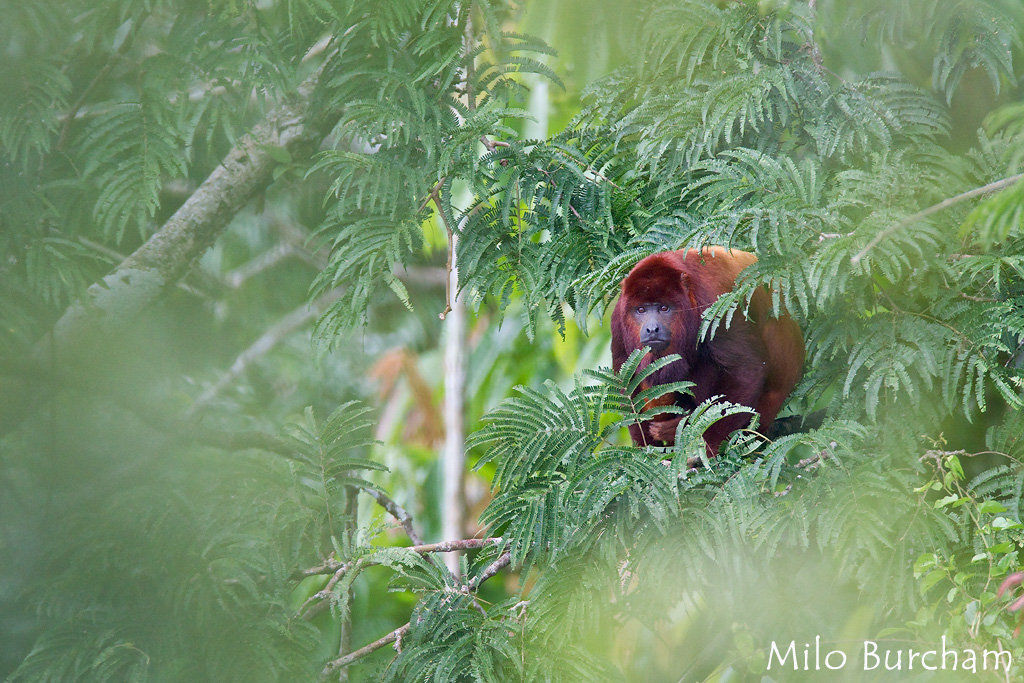 Red howler monkey (M_REHO_0010)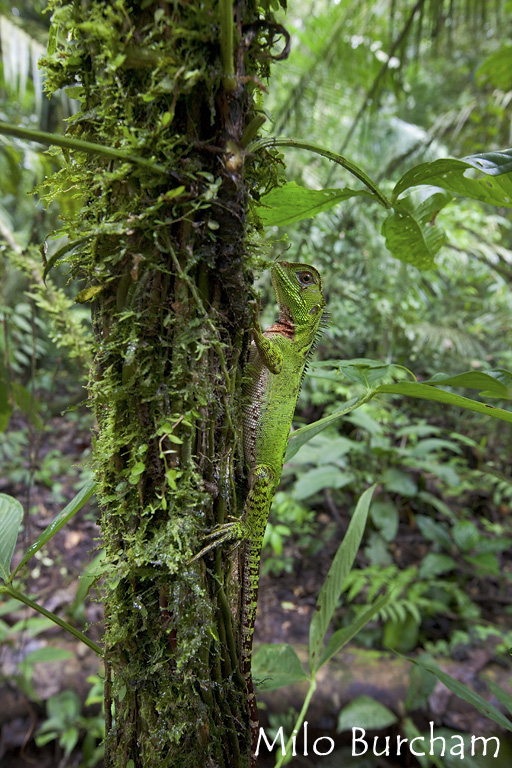 Amazon dragon (H_AMDR_0003)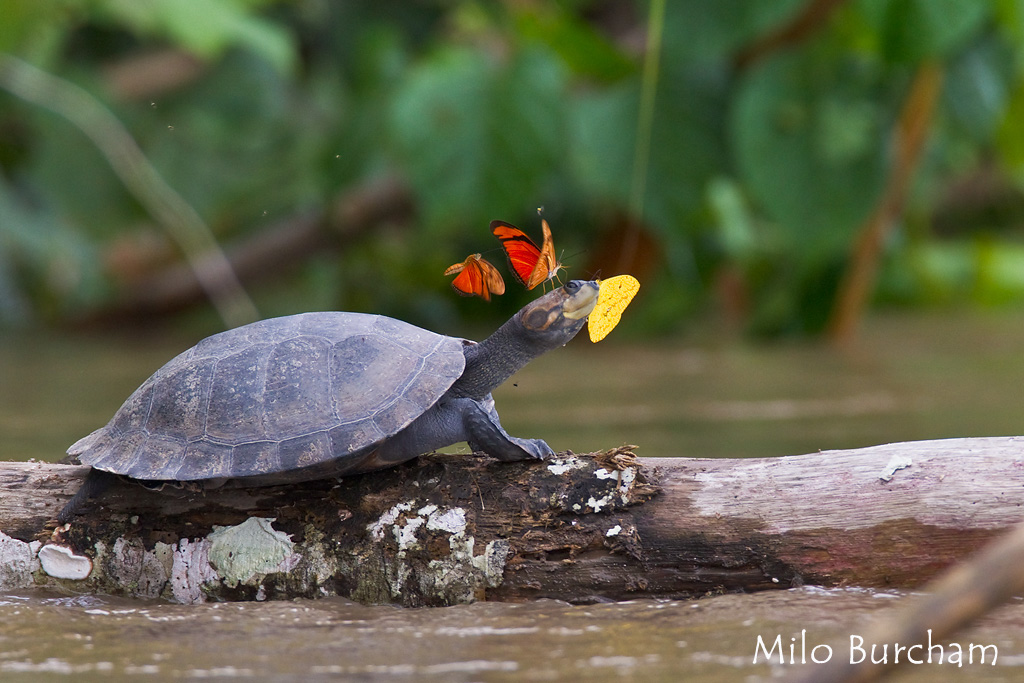 Butterflies drinking tears secreted from eyes of yellow-spotted river turtle (H_TURT_0027)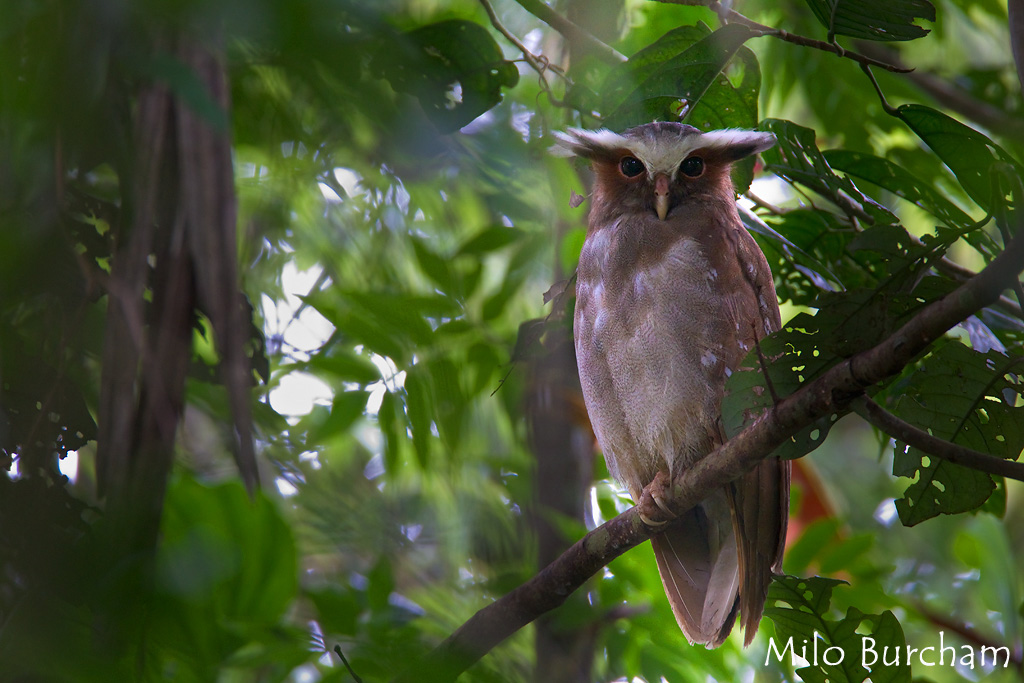 Crested owl (B_CROW_0002)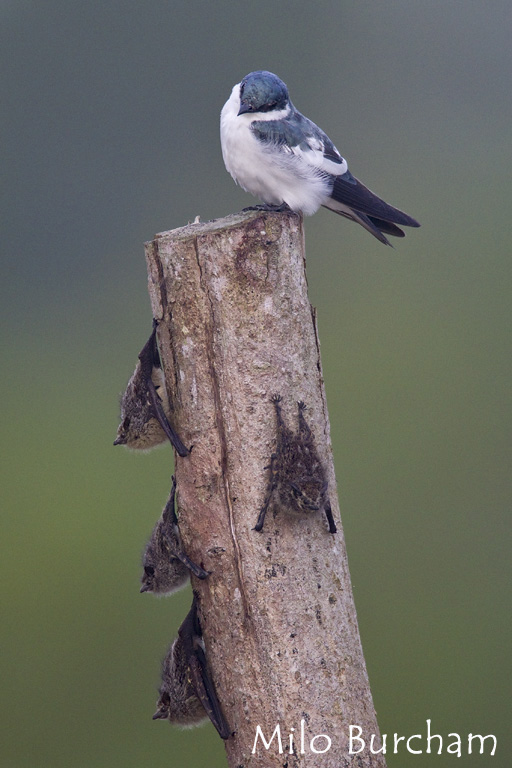 White-winged swallow and long-nosed bats (M_BATS_0034)
Giant otter (M_GIOT_0001)
We then flew back to Quito and headed to the Mindo area where we stayed at the wonderful, family run, Mindo Loma.
Perhaps our favorite day of our entire trip was our visit to Refugio de Paz where we saw an Andean cock-of-the-rock lek,
Maria the Giant antpitta, and other great bird sightings, too numerous to list here.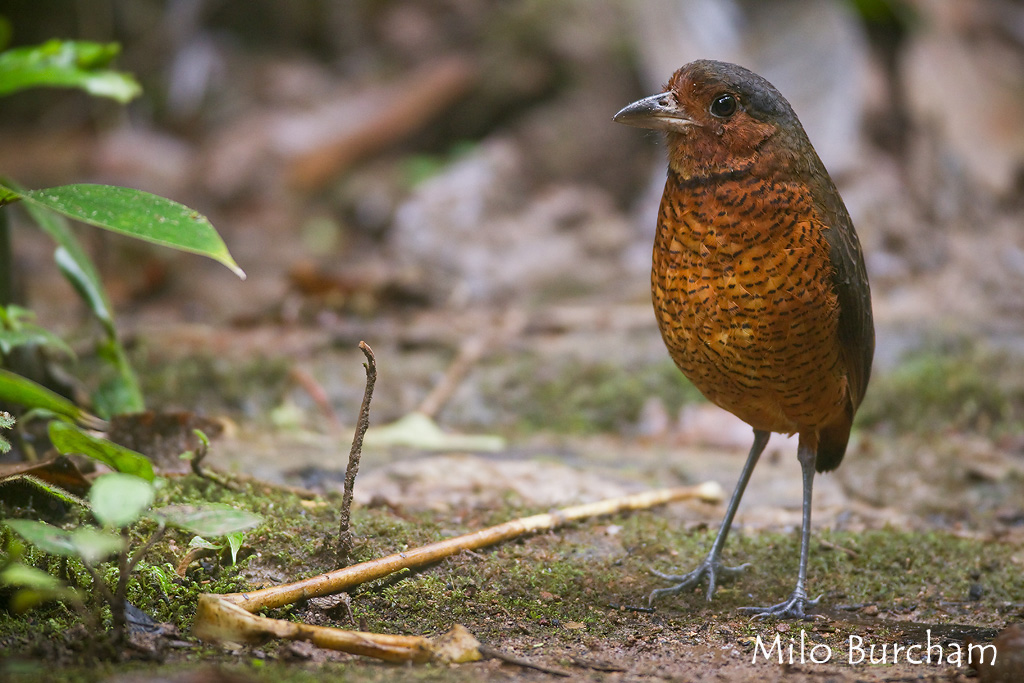 Giant antpitta (B_GIAN_0008)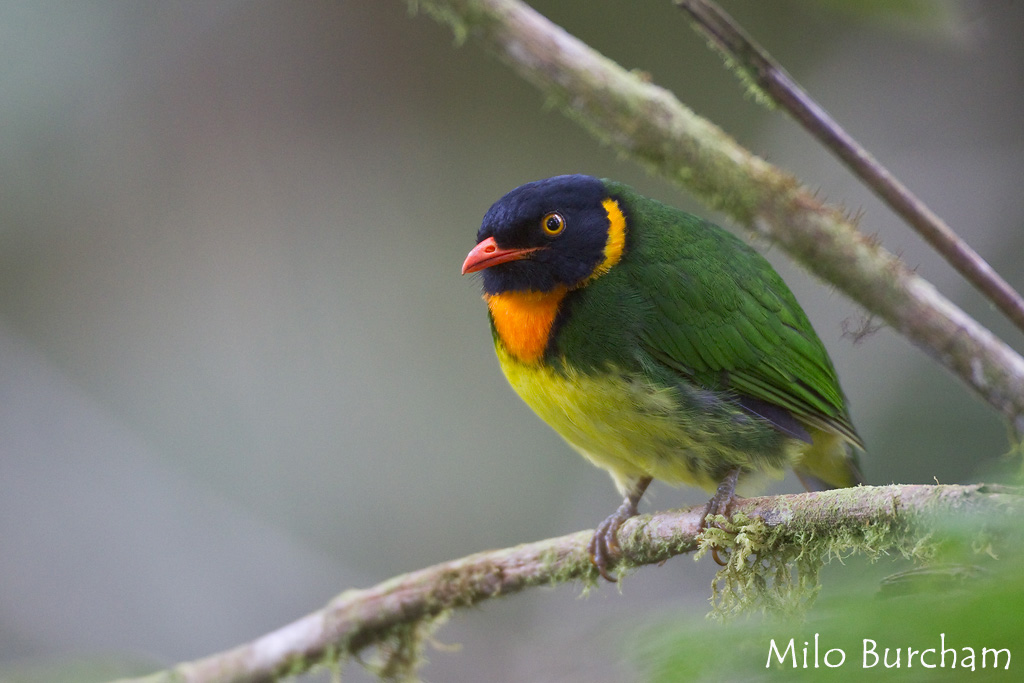 Orange-breasted fruiteater (B_MTPA_0010)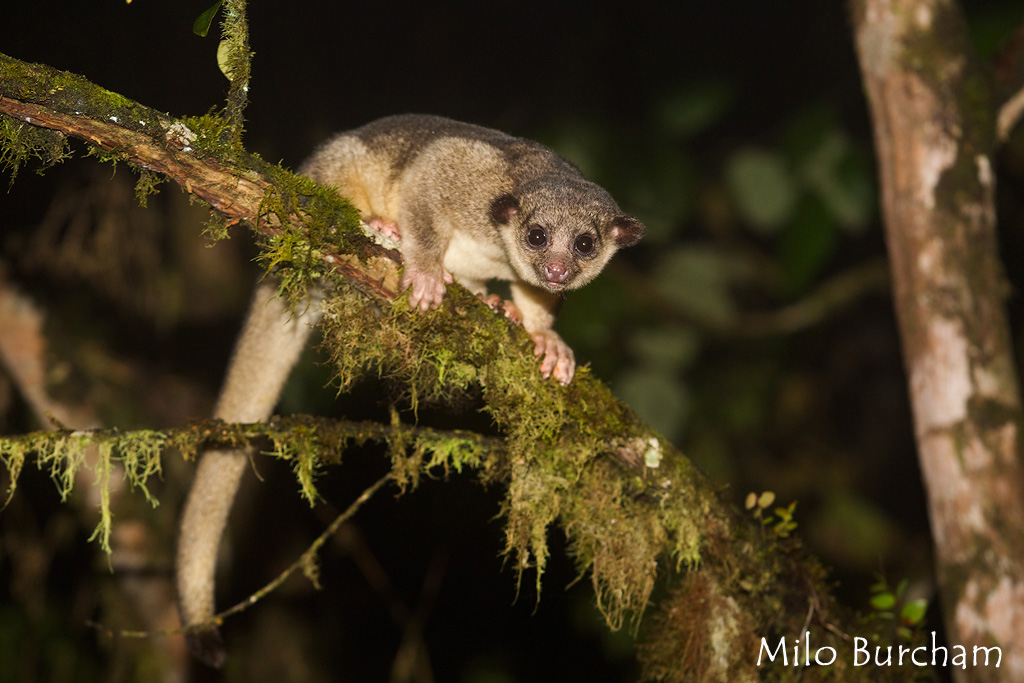 Kinkajou (M_KINK_0023)
We then leaped to the southern end of the country where we rented a car and headed to the Tapichalaca Reserve
to see the Jocotoco Antpitta, a bird just 'discovered' in 1997.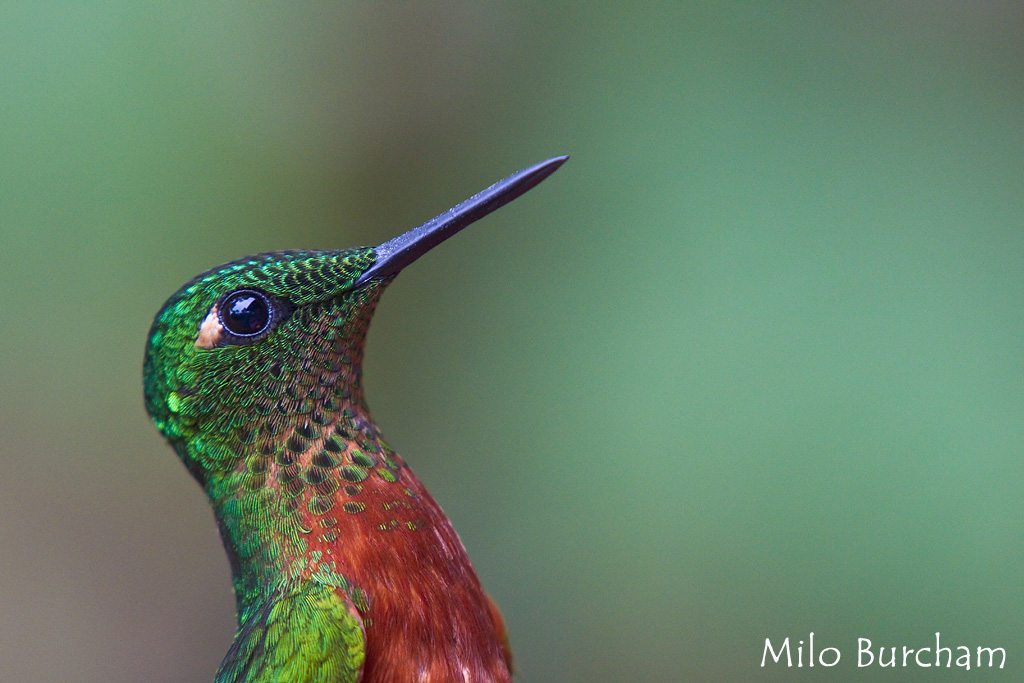 Chestnut-breasted coronet (B_HUMM_0046)
...a close runner-up for my favorite image of the year (below):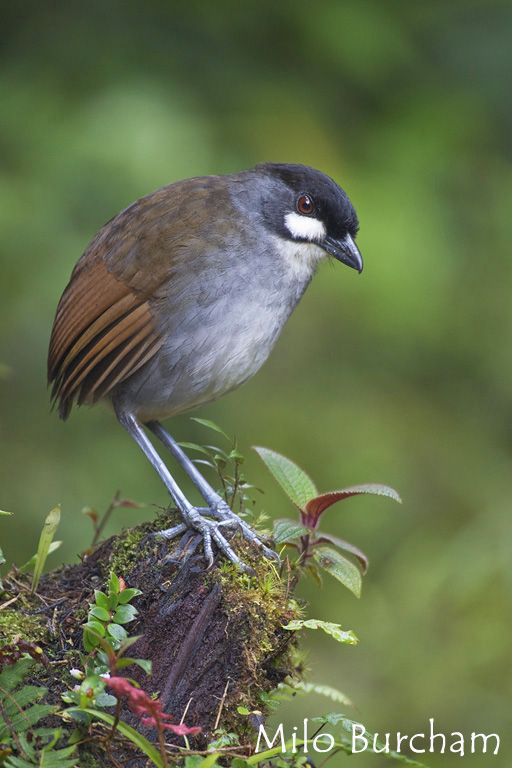 Jocotoco antpitta (B_JOCO_0059)
Next we drove to Copalinga, another wonderful, family run lodge at the north end of Podocarpus National Park
where we were treated like family.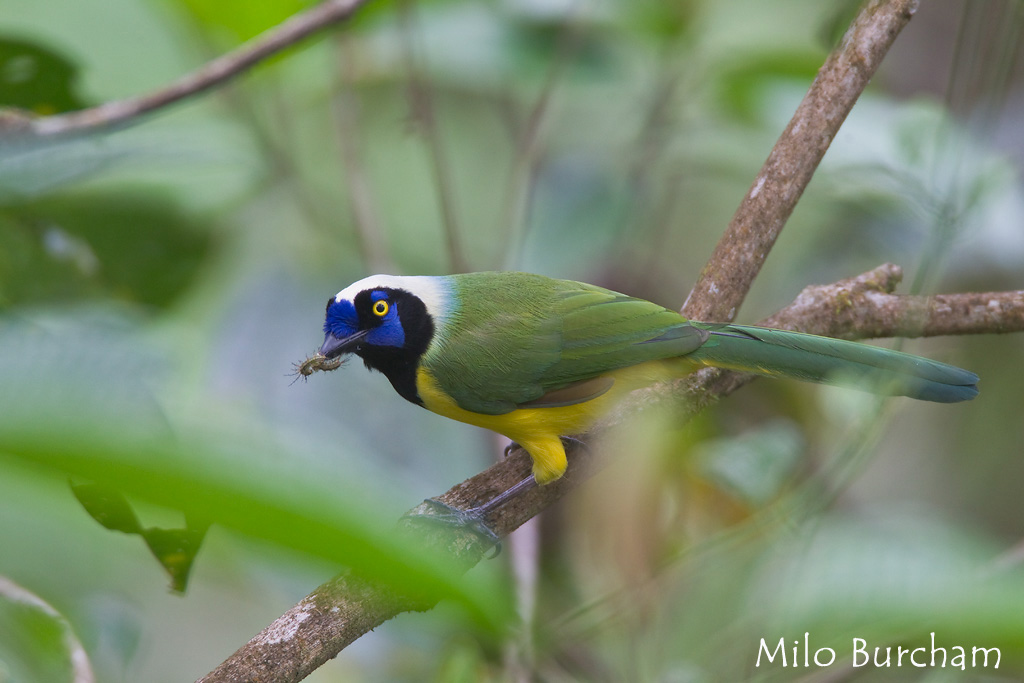 Inca jay (B_INJA_0025)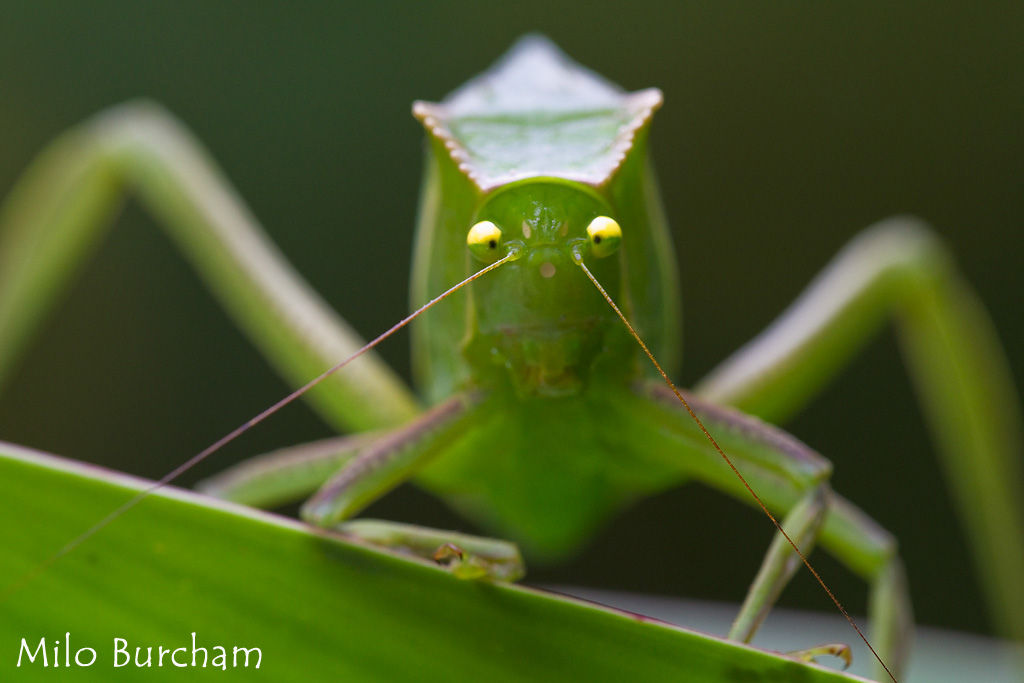 Large katydid (I_GRHO_0011)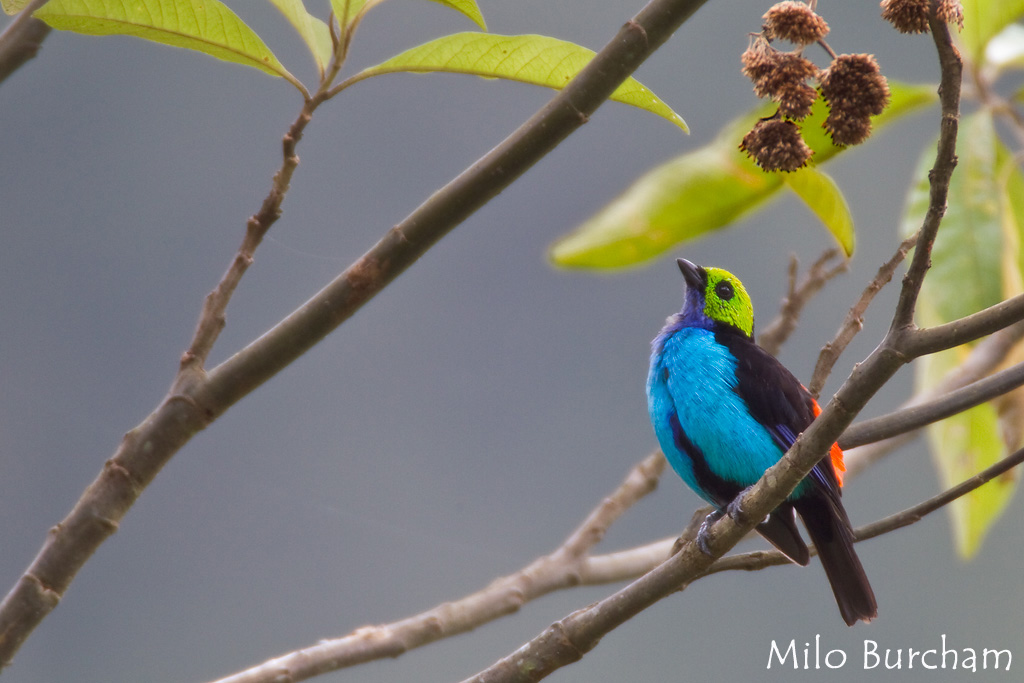 Paradise tanager (B_TANA_0040)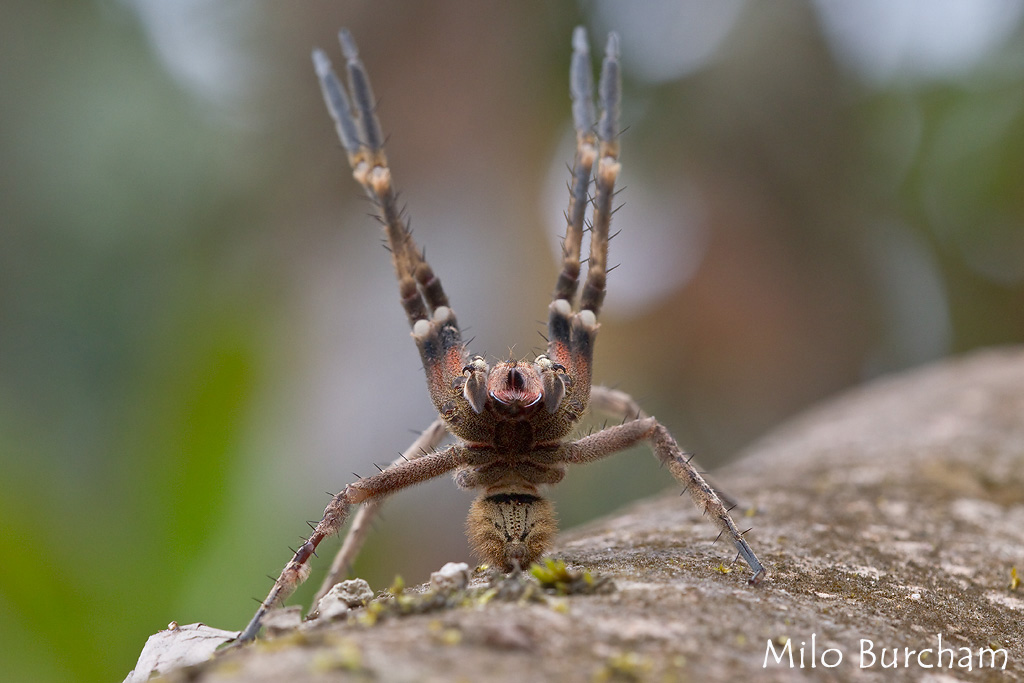 Wandering spider (I_SPID_0007)
With only a few days left in the trip we flew back to Quito and then took
a shuttle to Papallacta Hot Springs Resort where we soaked in their hot spring pools at 10,000 feet and took
day trips to the nearby Guango Lodge to see the spectacular sword-billed hummingbird.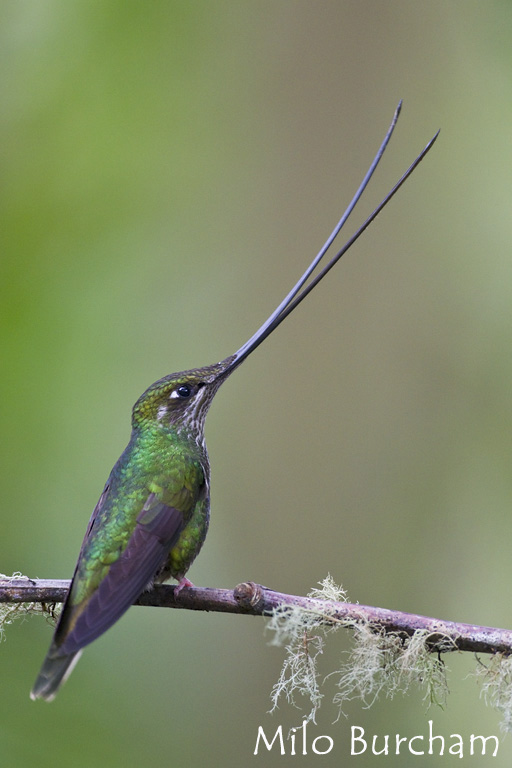 Sword-billed hummingbird (B_HUMM_0073)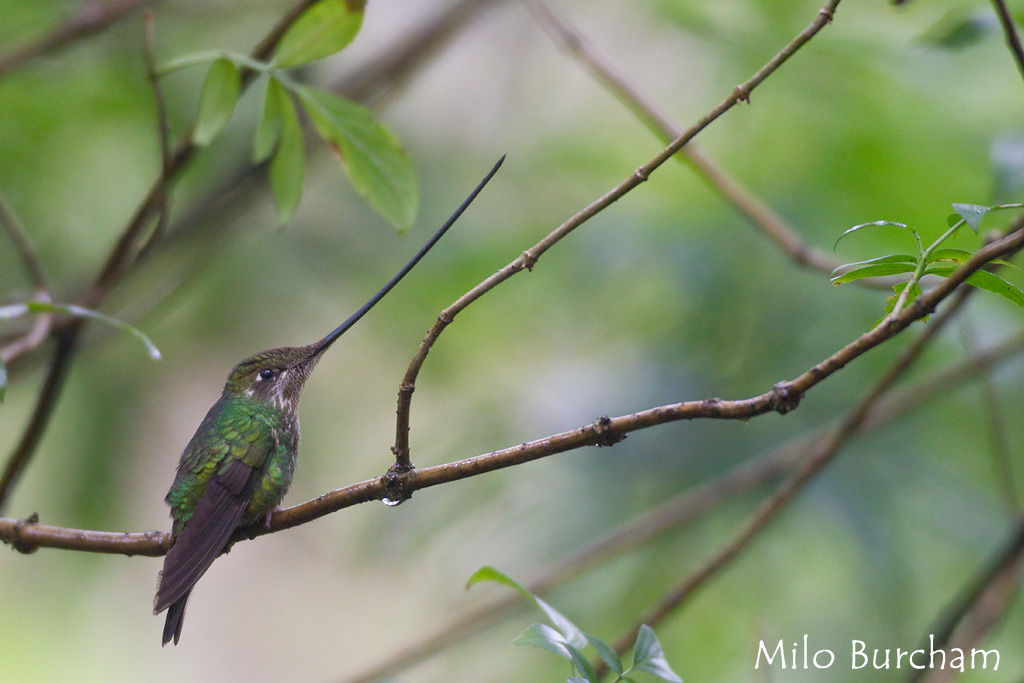 Sword-billed hummingbird (B_HUMM_0090)
We reluctantly headed home in late February to see the record snowfall.
We received another 7 feet of snow during our first week back home!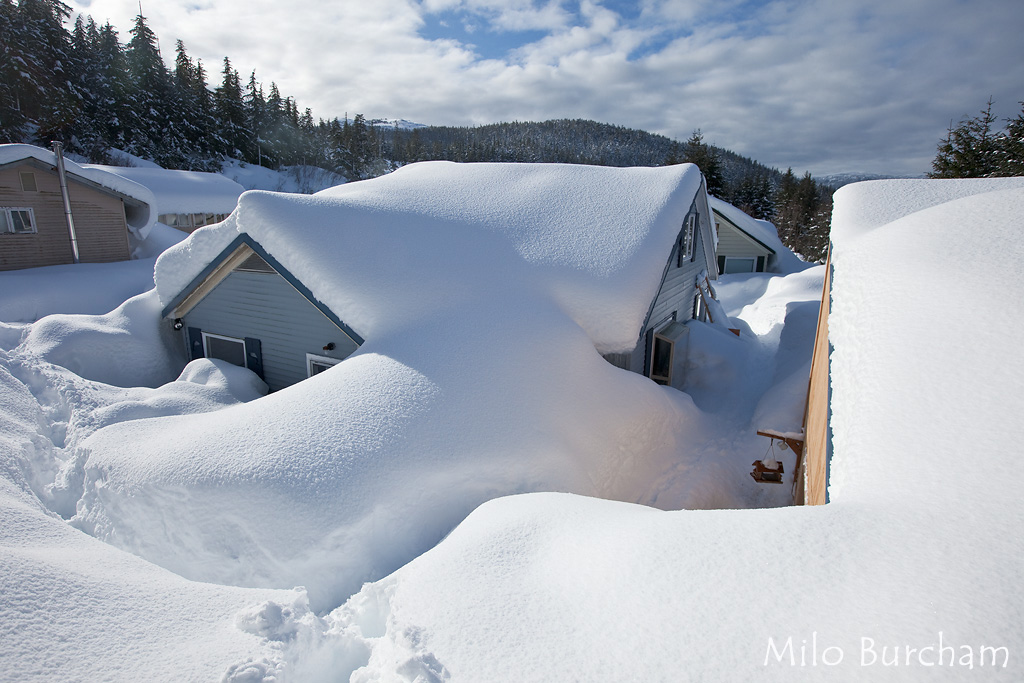 Our house buried beneath 11 feet of snow (E_SNOW_0130)
There was a silver lining to all that snow... the skiing, which lasted to August!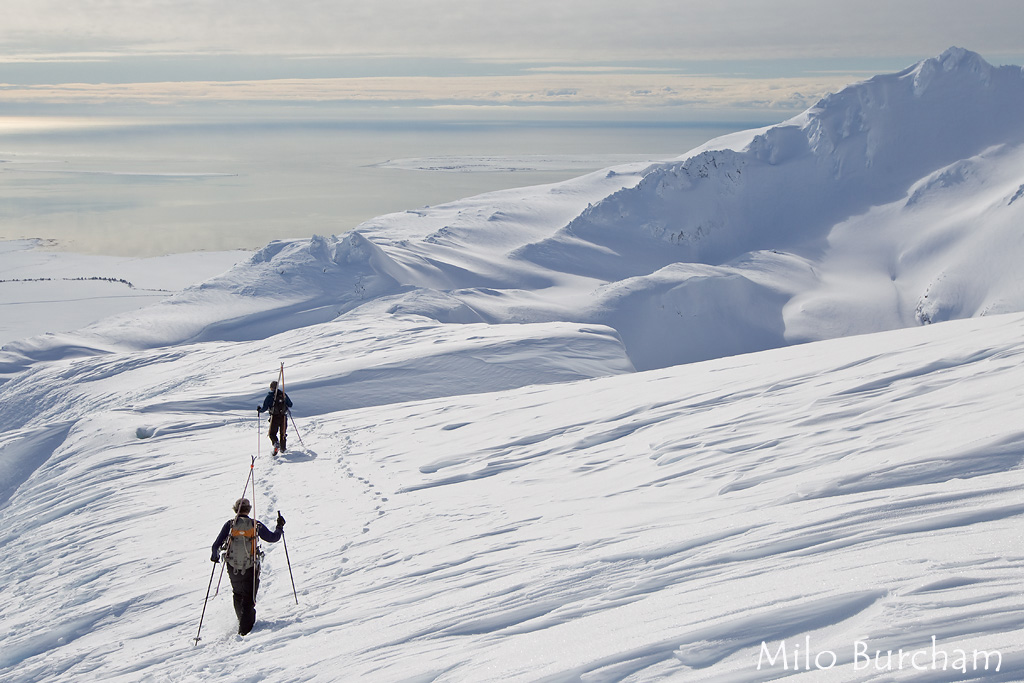 Skiing the Heney Range with Gulf of Alaska in background (R_SKBC_0062)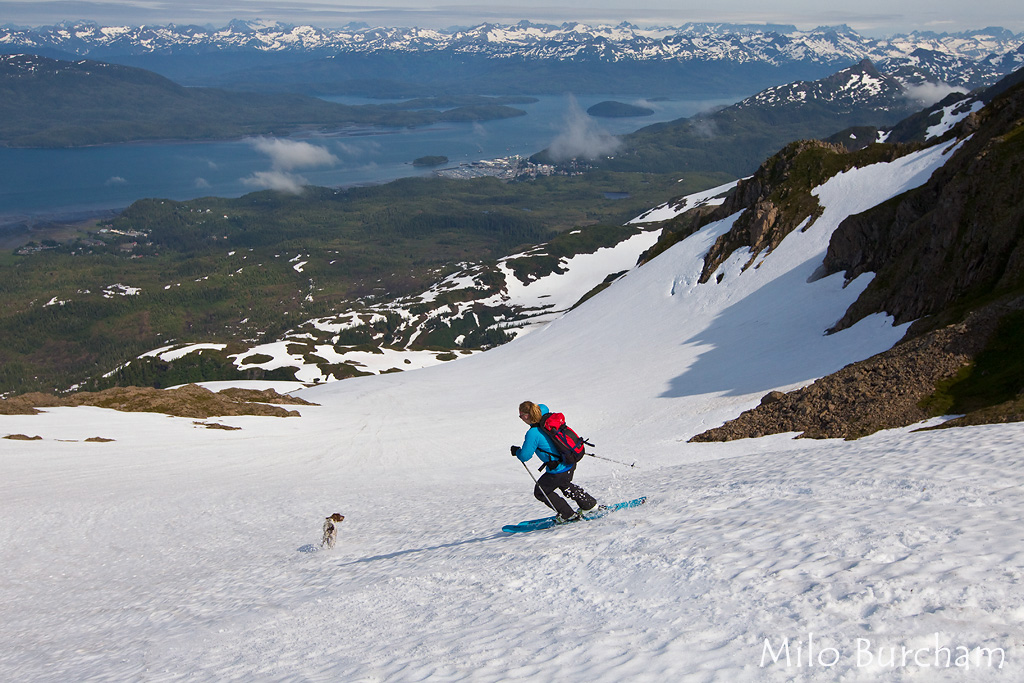 Skiing Heney Range (with Cordova in background) in late July (R_SKBC_0092)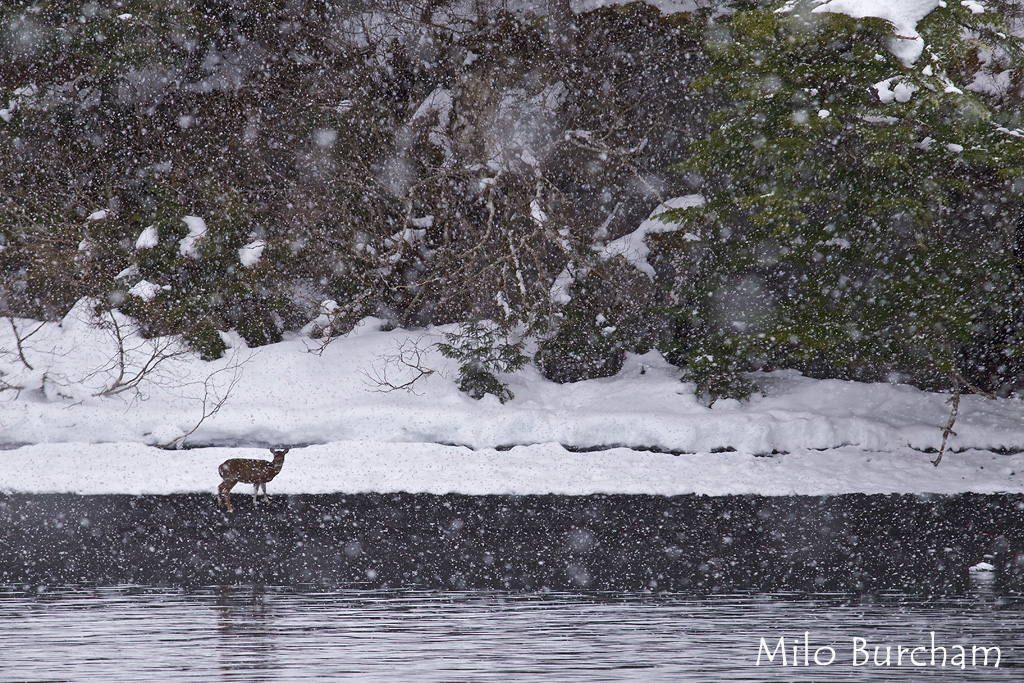 Black-tailed deer on beach in snowstorm (M_BTDE_0079)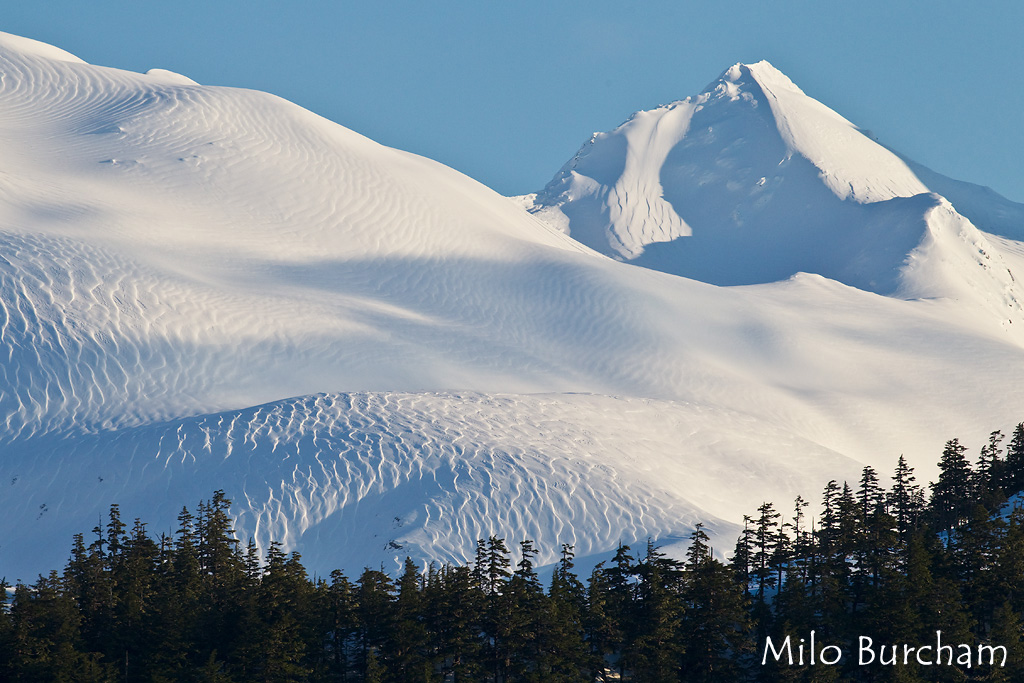 Mount Baldy in Heney Range, south of Cordova (L_CHUG_0194)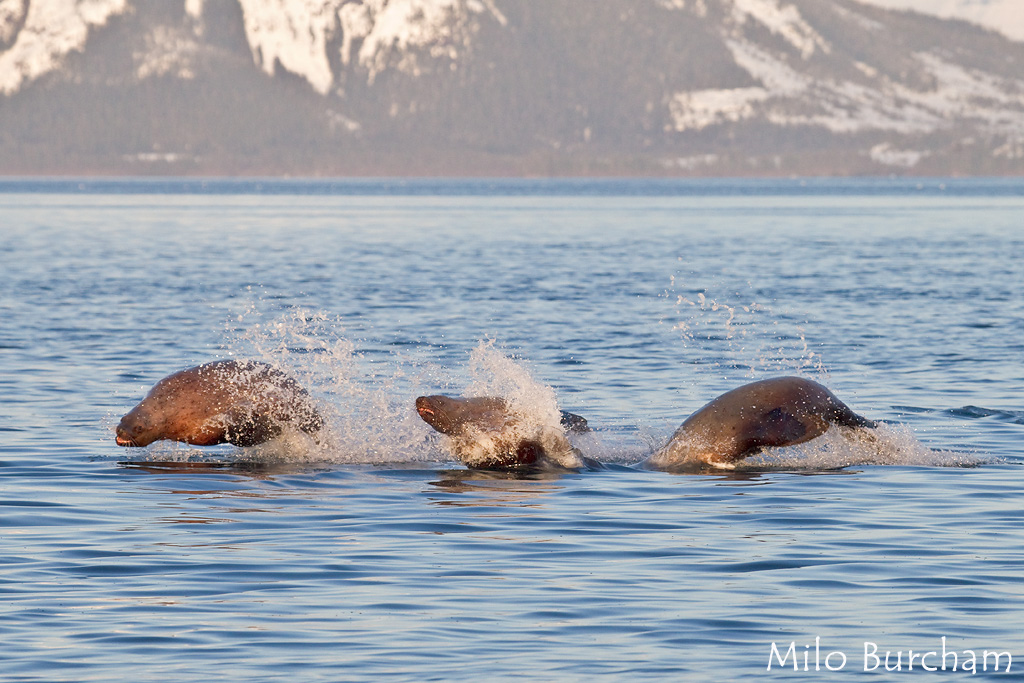 Stellers sea lions (M_STSL_0180)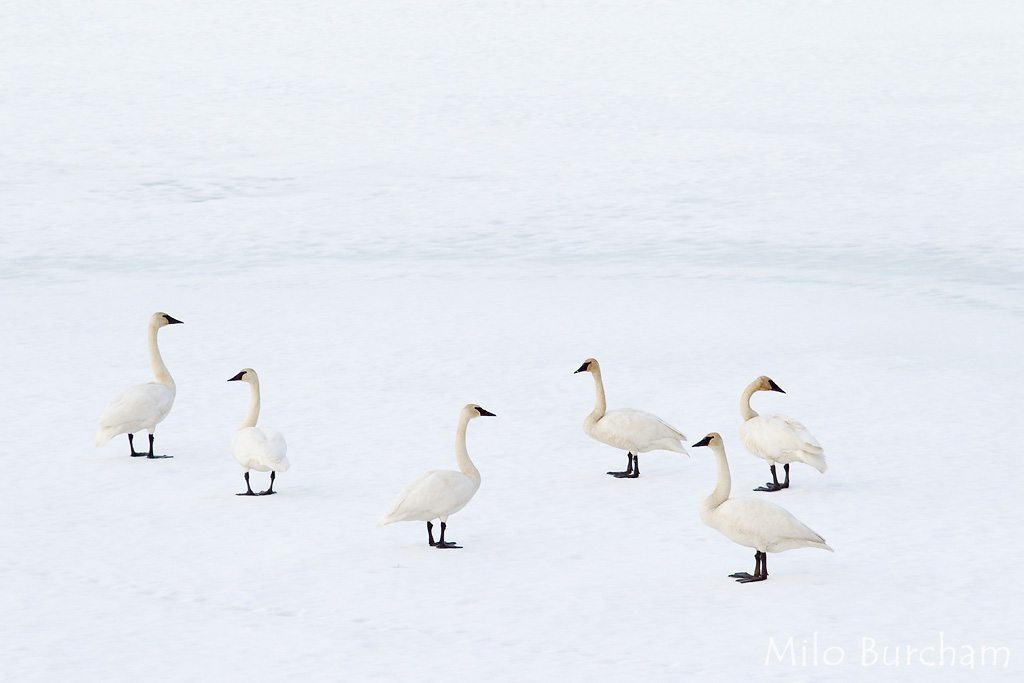 Trumpeter swans waiting for ice to melt (B_TRSW_0271)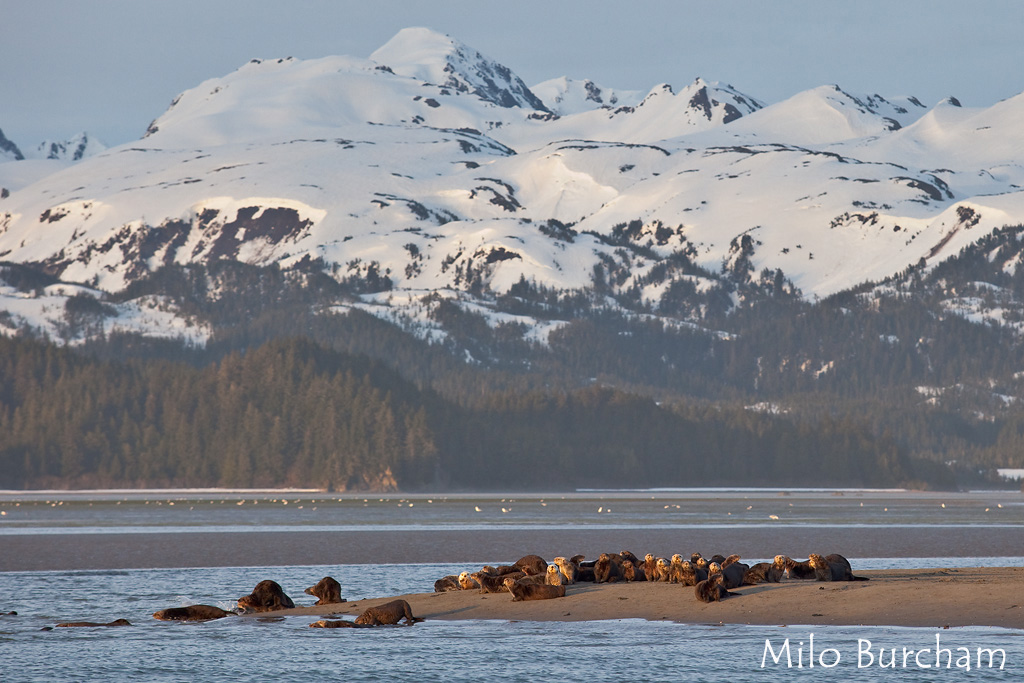 Sea otters on sand bar (M_SEOT_0435)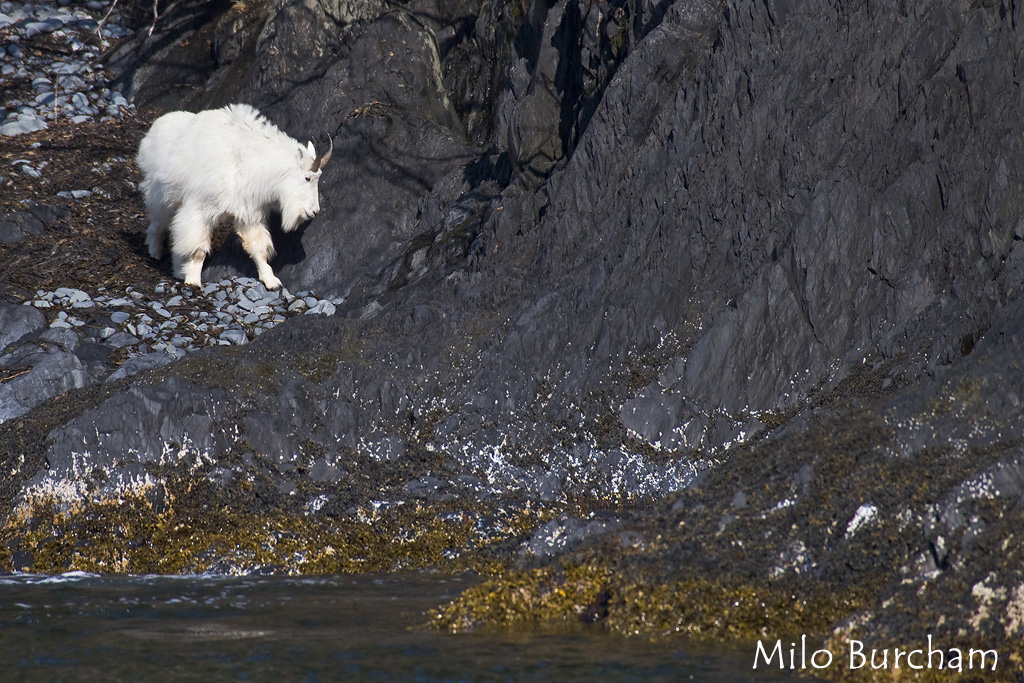 Mountain goat on shoreline of Prince William Sound (M_MTGO_0015)
Spring did finally arrive, although, generally, the spring,
summer and early fall weather left a little to be desired.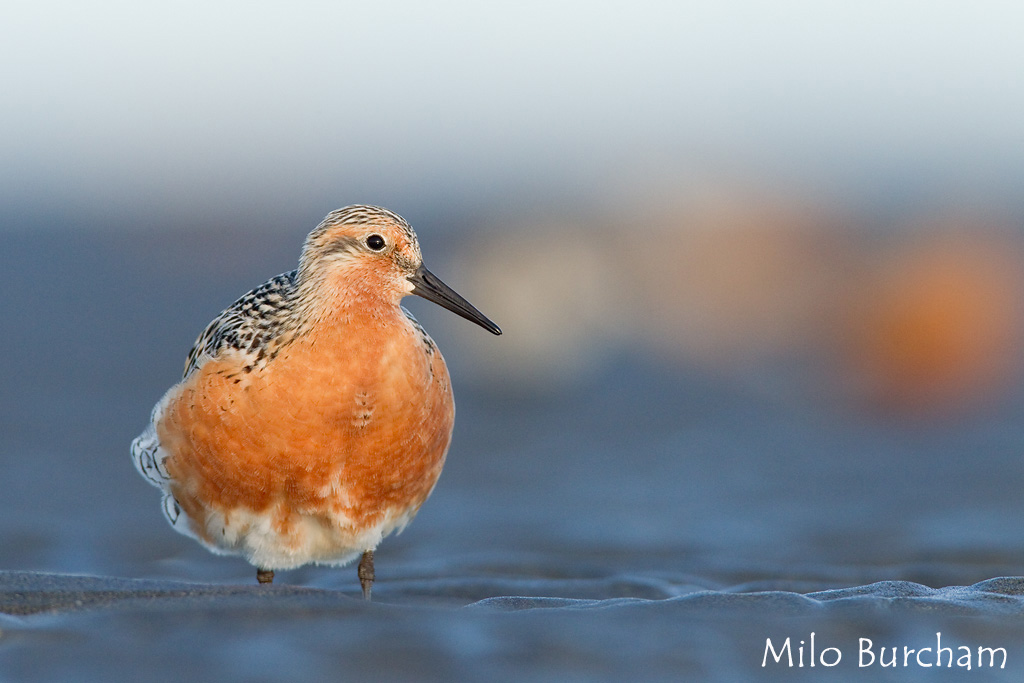 Red knot (B_REKN_0027)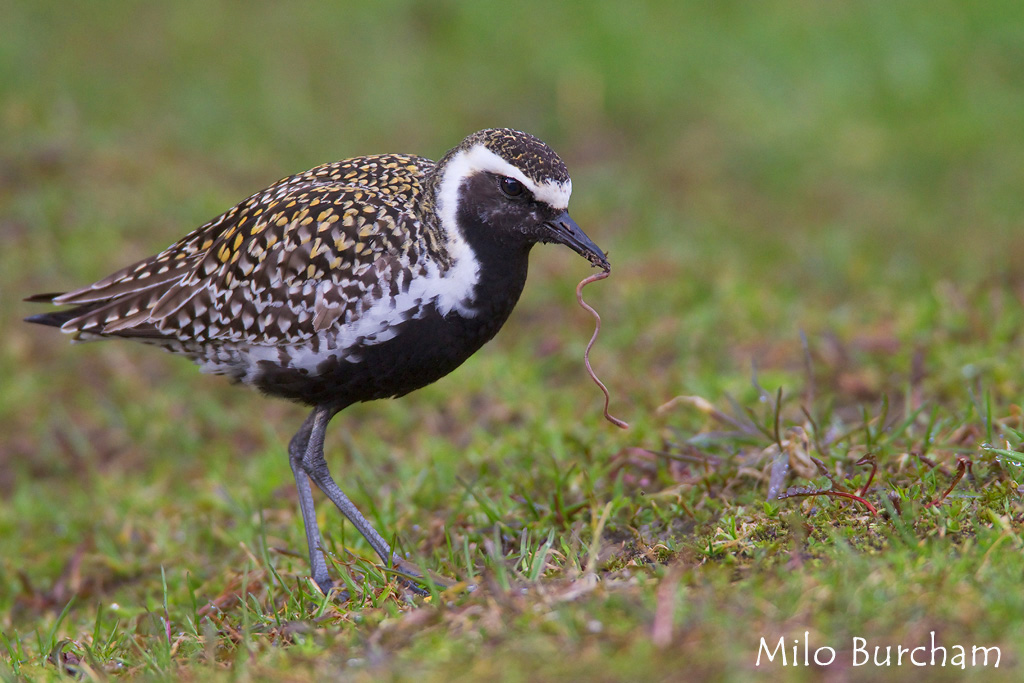 Pacific golden plover (B_PAGP_0032)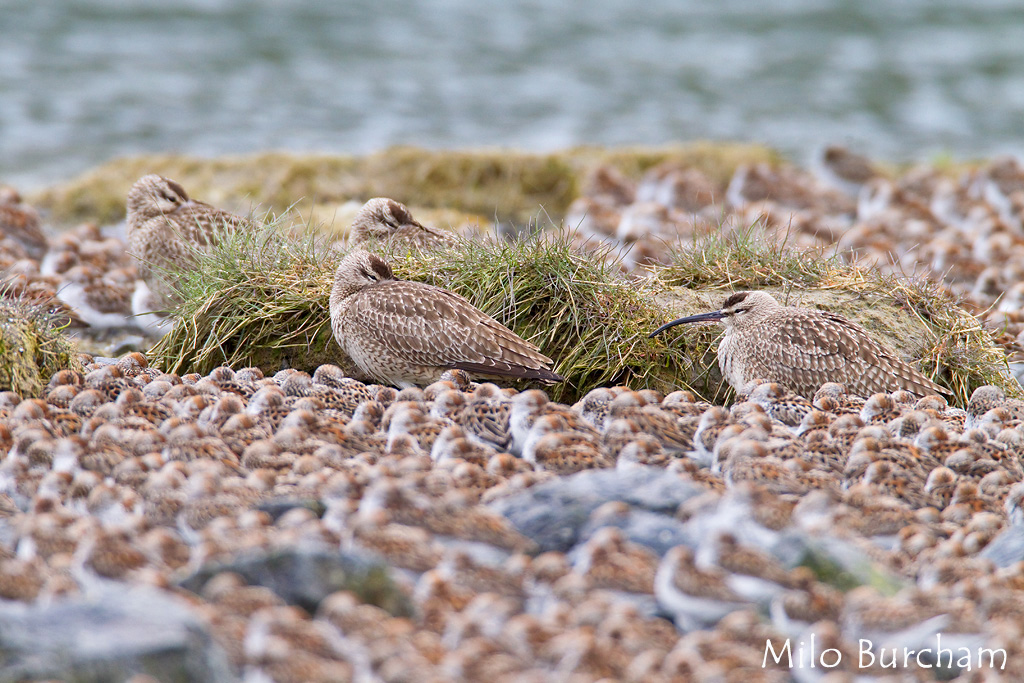 Whimbrels surrounded by flock of western sandpipers (B_WHIM_0046)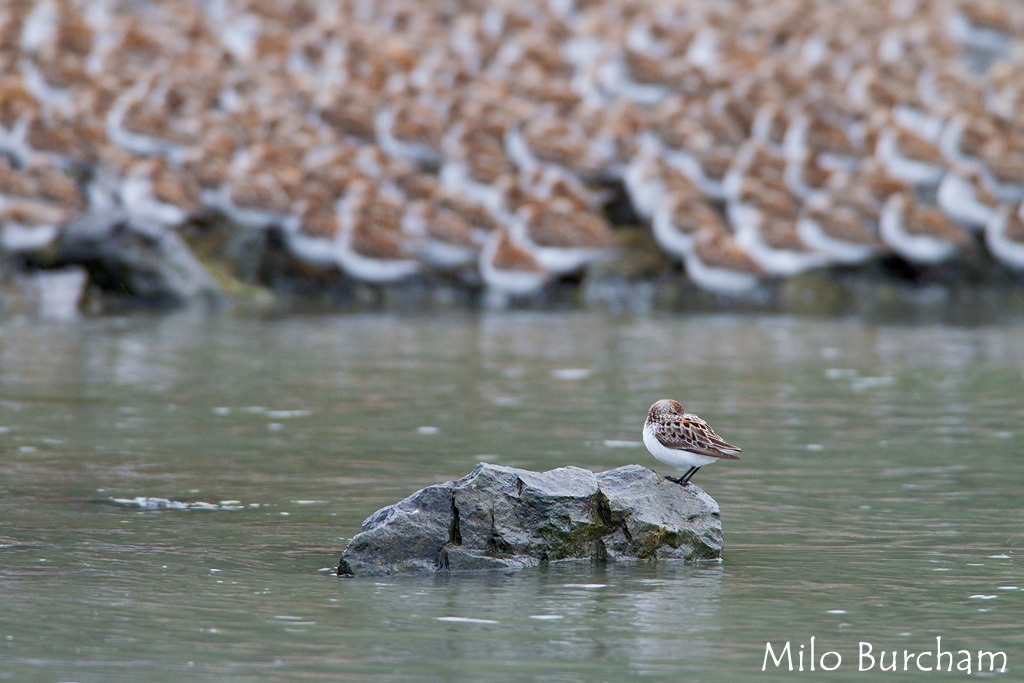 Roosting flock of western sandpipers (B_SBFL_0523)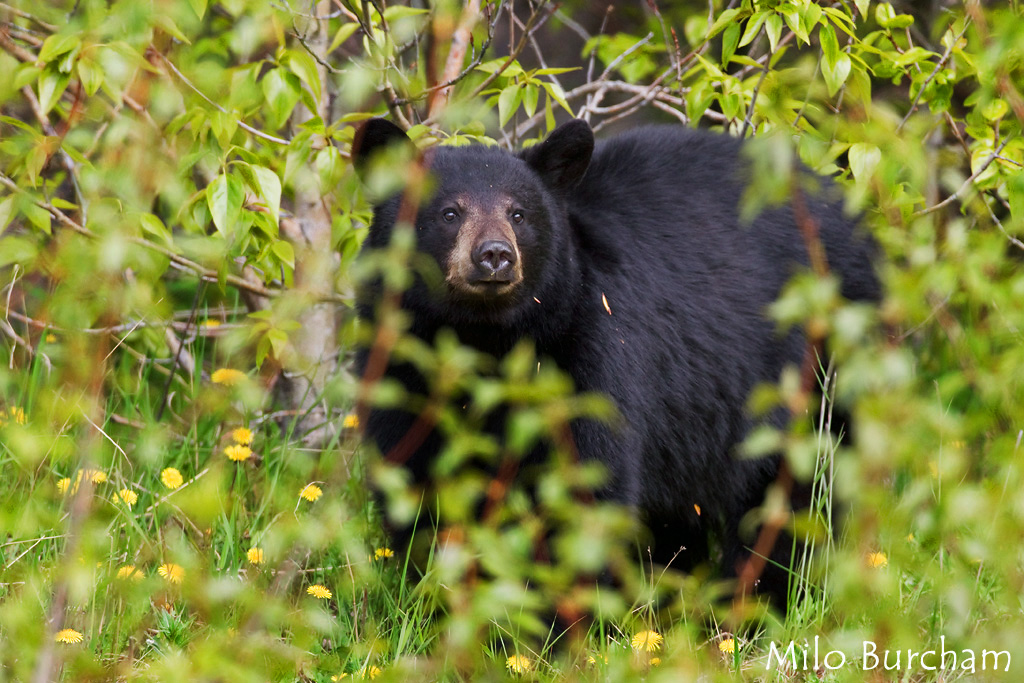 Black bear (M_BLBE_0082)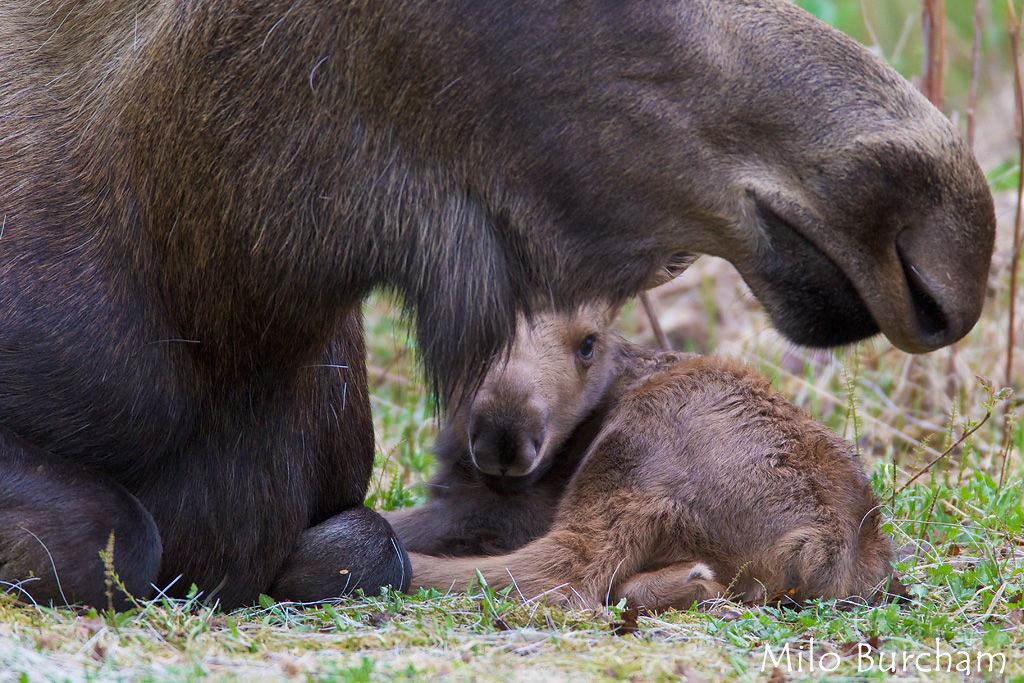 Moose with calf (M_MOOS_0682)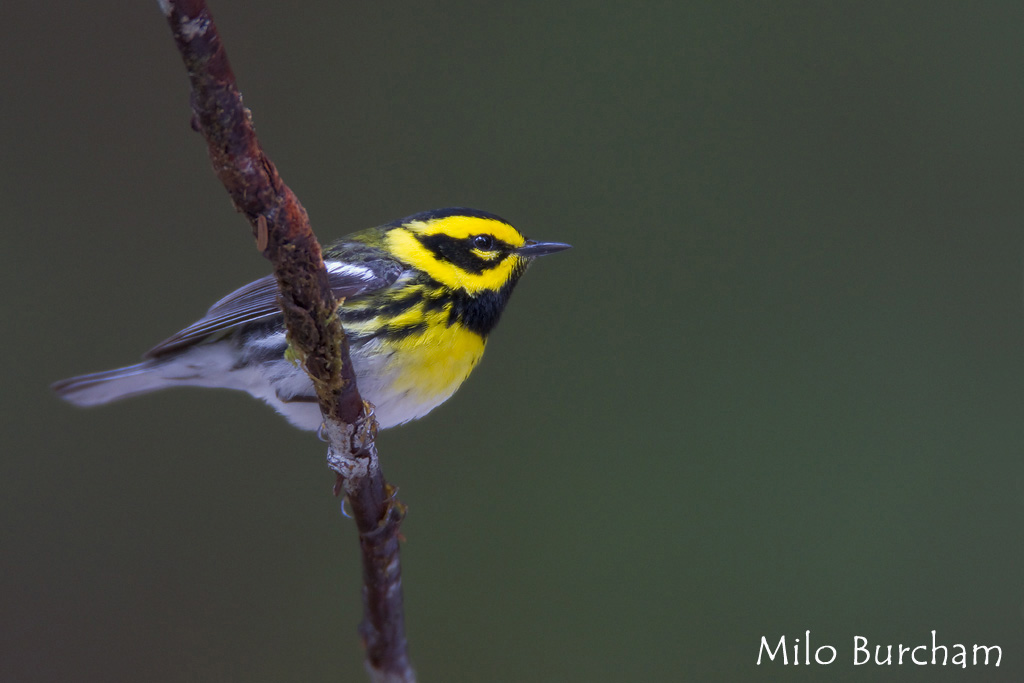 Townsends warbler (B_WARB_0106)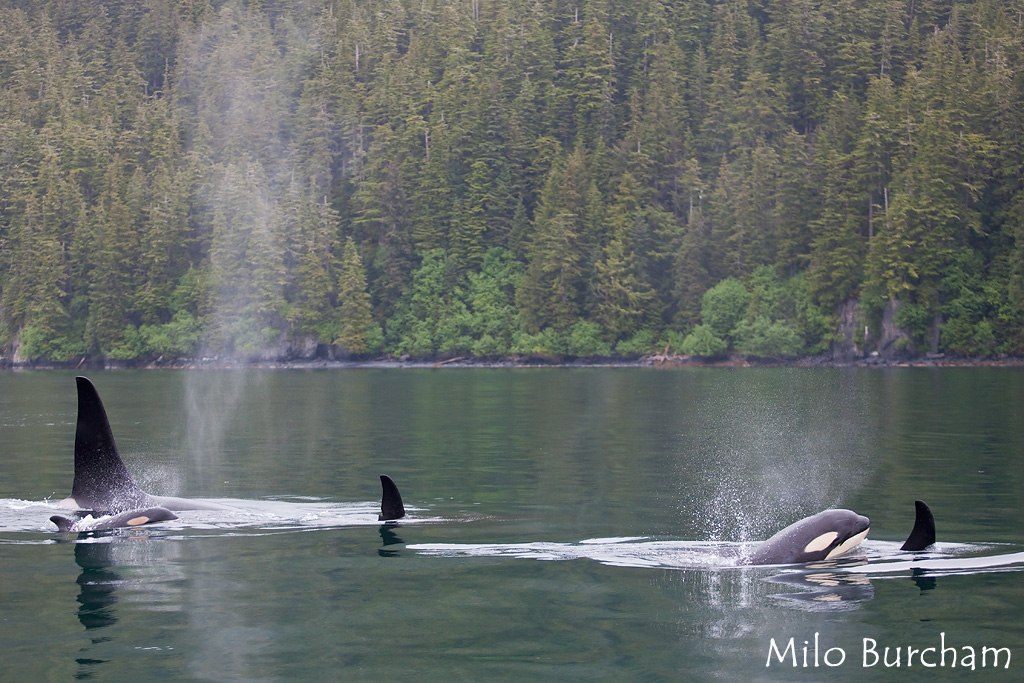 Killer whales (M_ORCA_0184)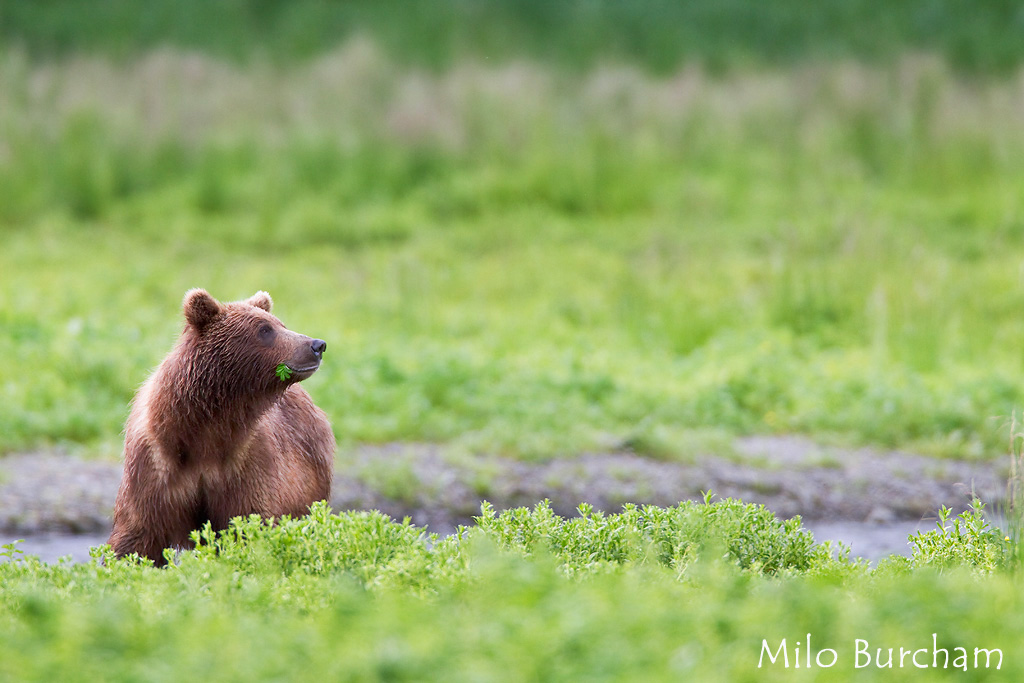 Brown bear (M_BRBE_0680)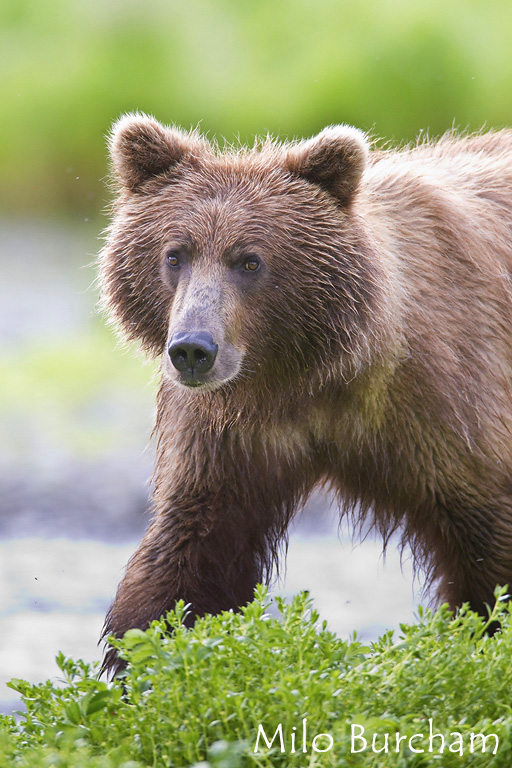 Brown bear (M_BRBE_0684)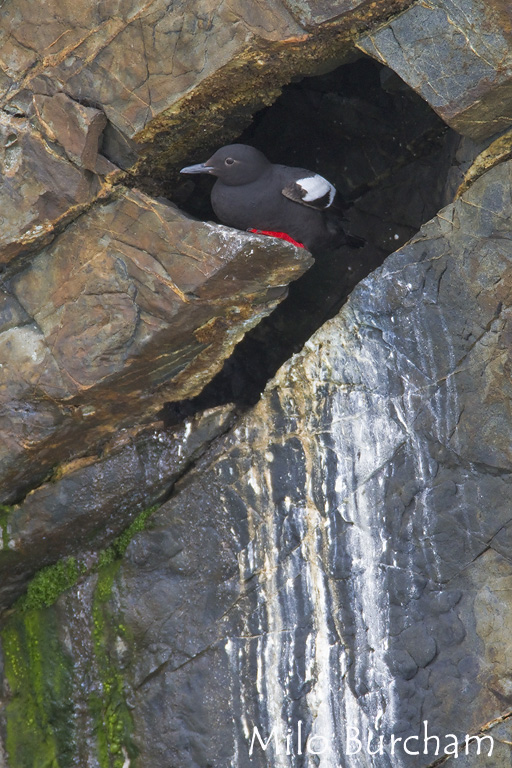 Pigeon guillemot (B_PIGU_0015)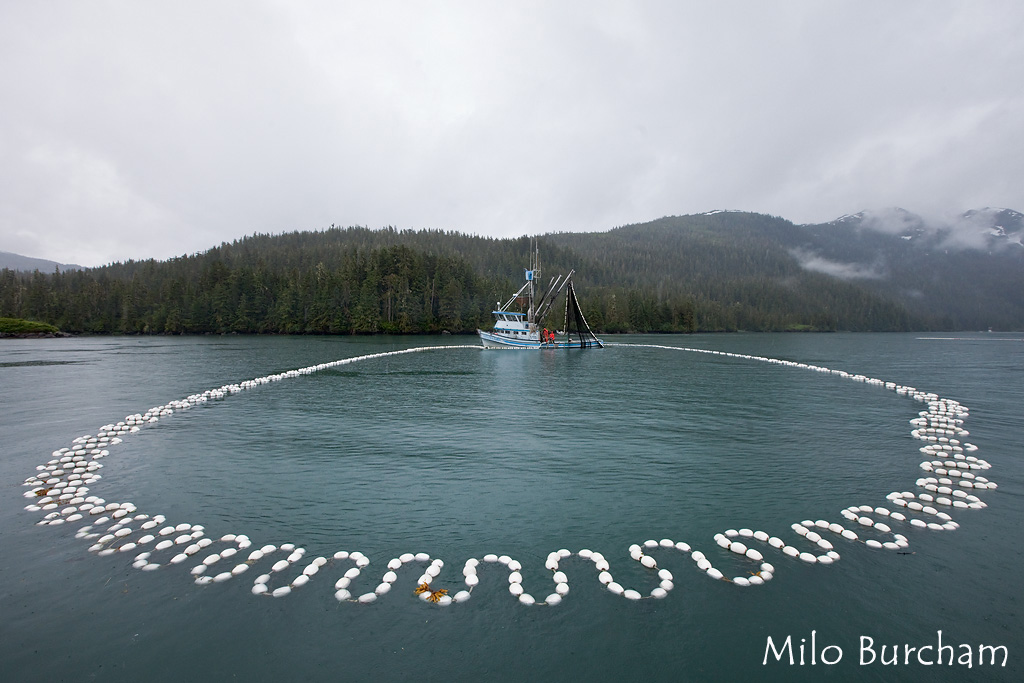 Seiner "Chelsea Dawn" making set for pink salmon (E_COFI_0229)
A fly-in/float/backpack sheep hunt to the arctic slope of the Brooks Range
was another highlight of the year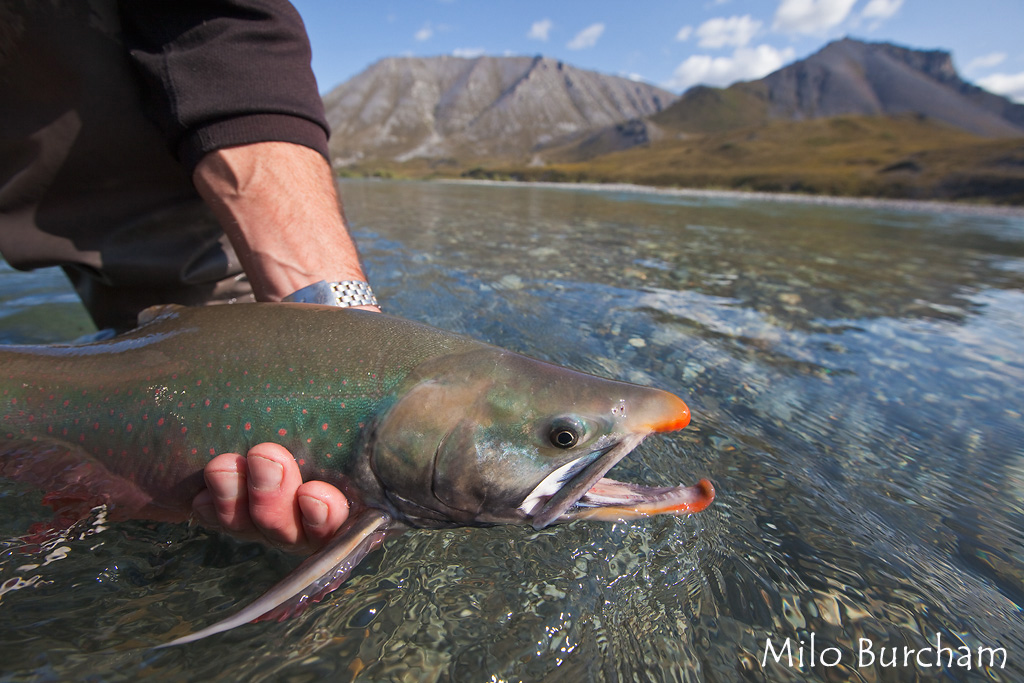 Releasing Arctic char in Brooks Range (R_FTRO_0004)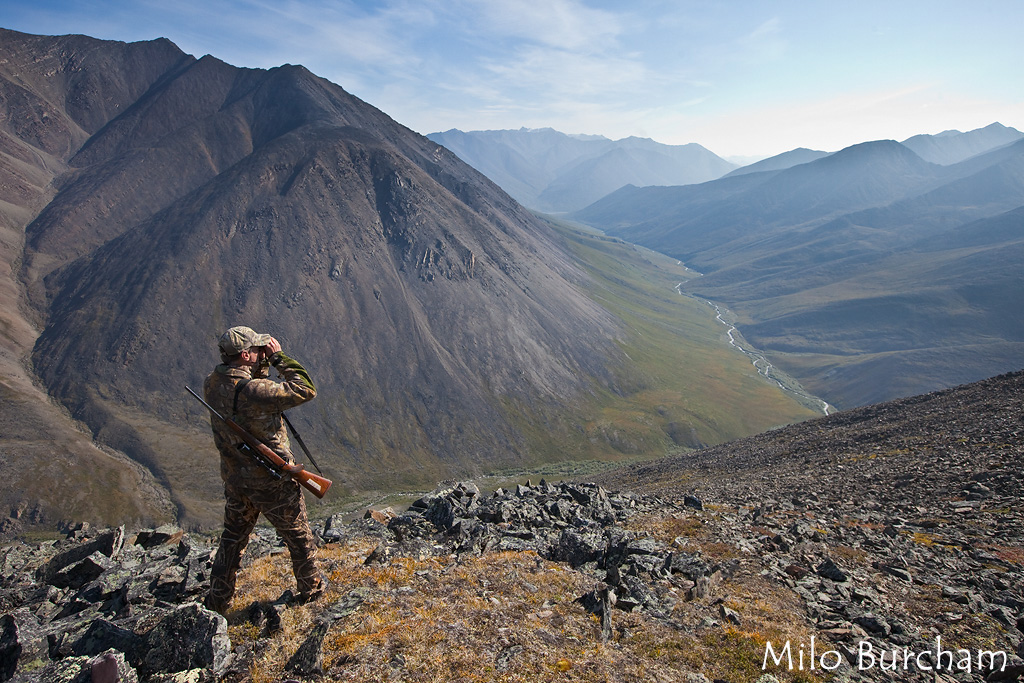 Hunter glassing for Dall's sheep in Brooks Range (R_HSHE_0066)
In September I made a very short trip to Montana...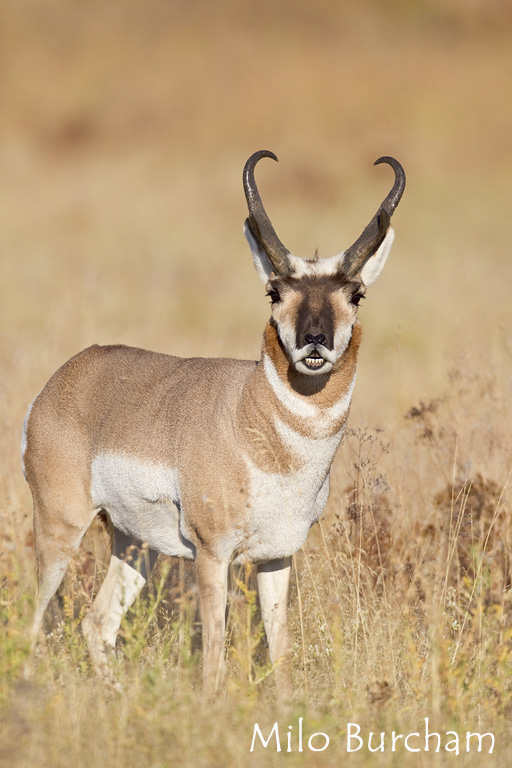 Pronghorn antelope (M_PRAN_0004)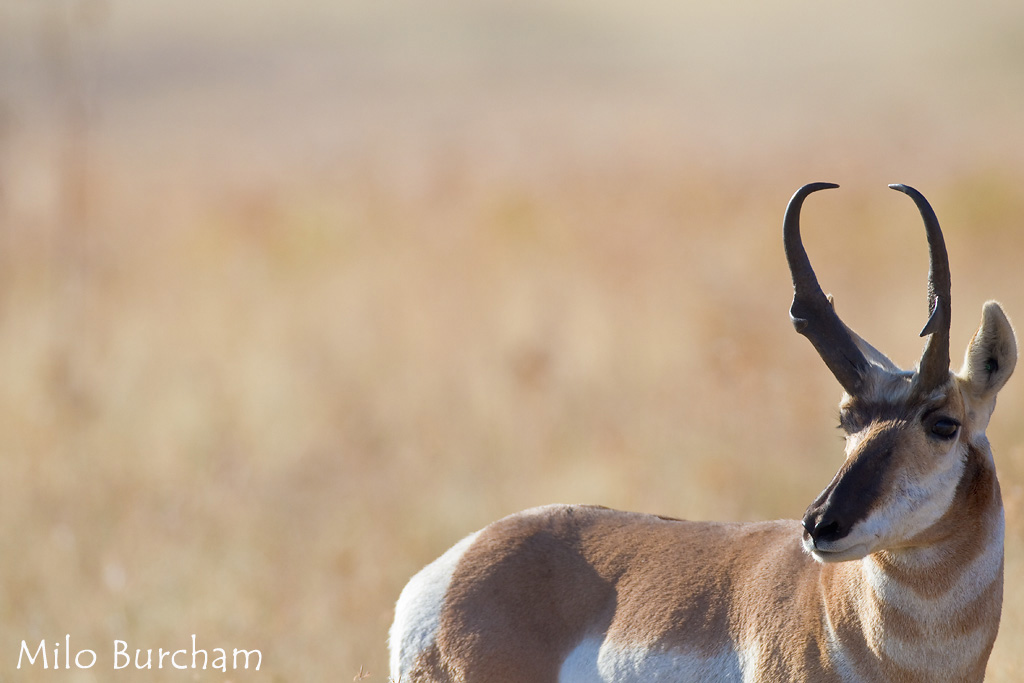 Pronghorn antelope (M_PRAN_0016)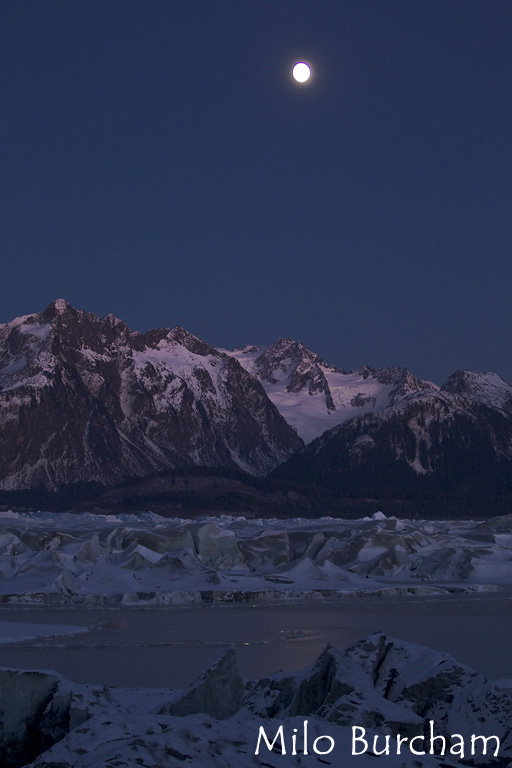 Moon rising over Sheridan Glacier (L_SHGL_0121)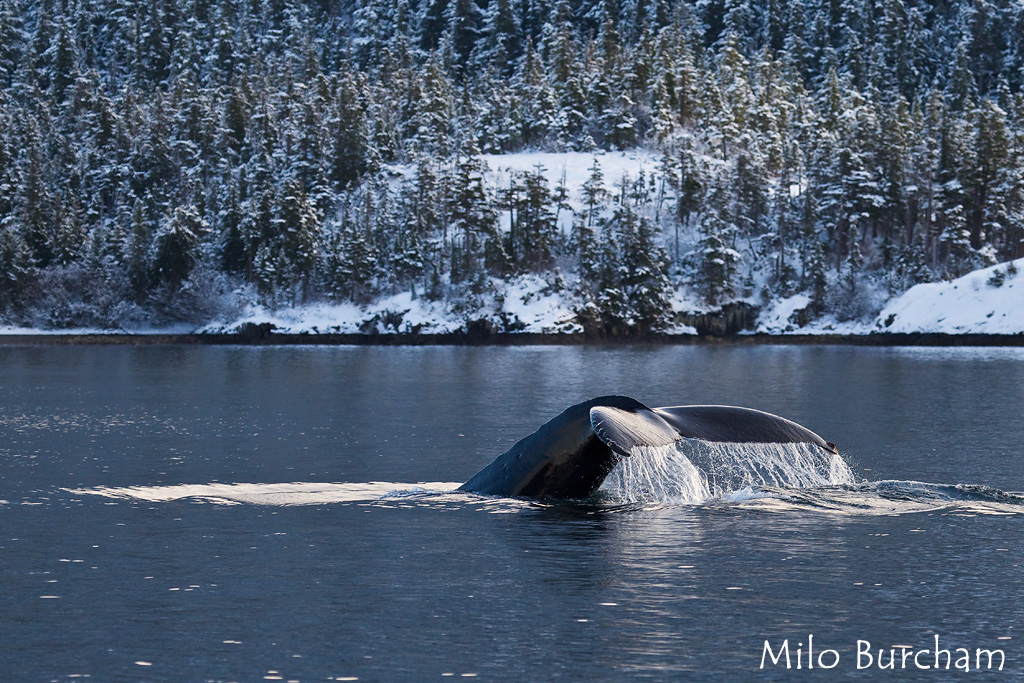 Humpback whale fluking near snow covered forest (M_HBWH_0327)
Humpback whale in winter (M_HBWH_0335-0337)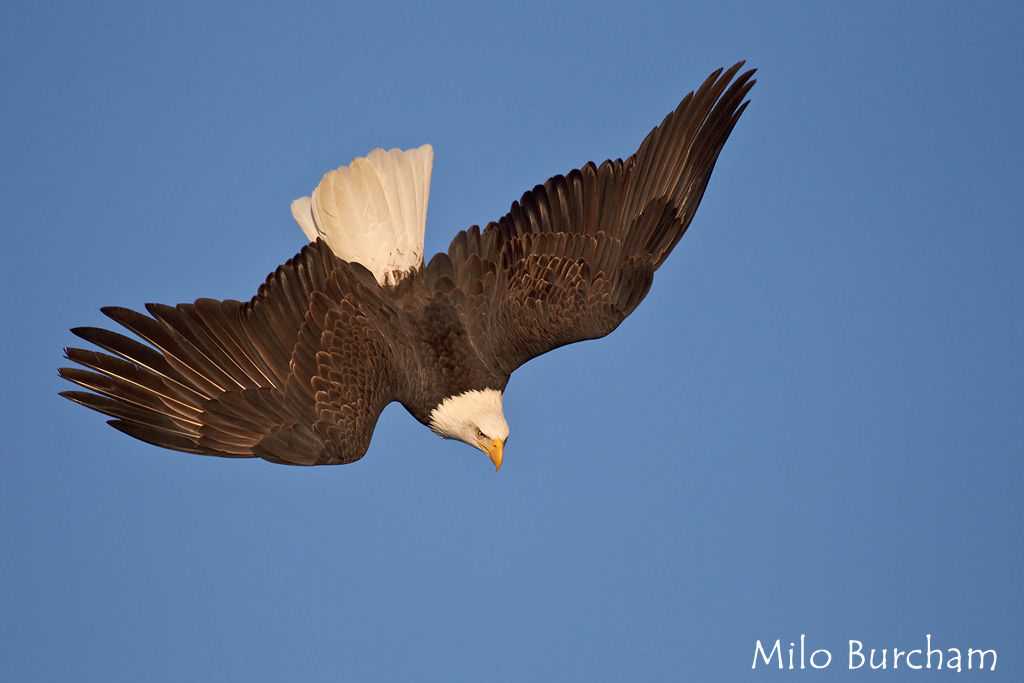 Bald eagle diving (B_BAEA_0270)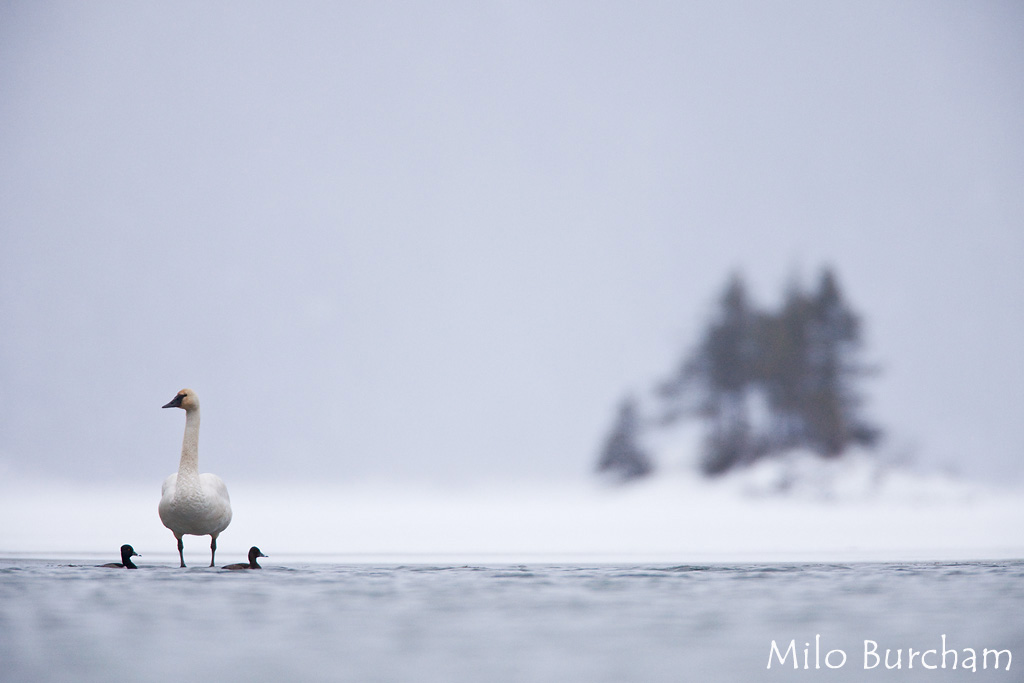 Trumpeter swan and ring-necked ducks (B_TRSW_0294)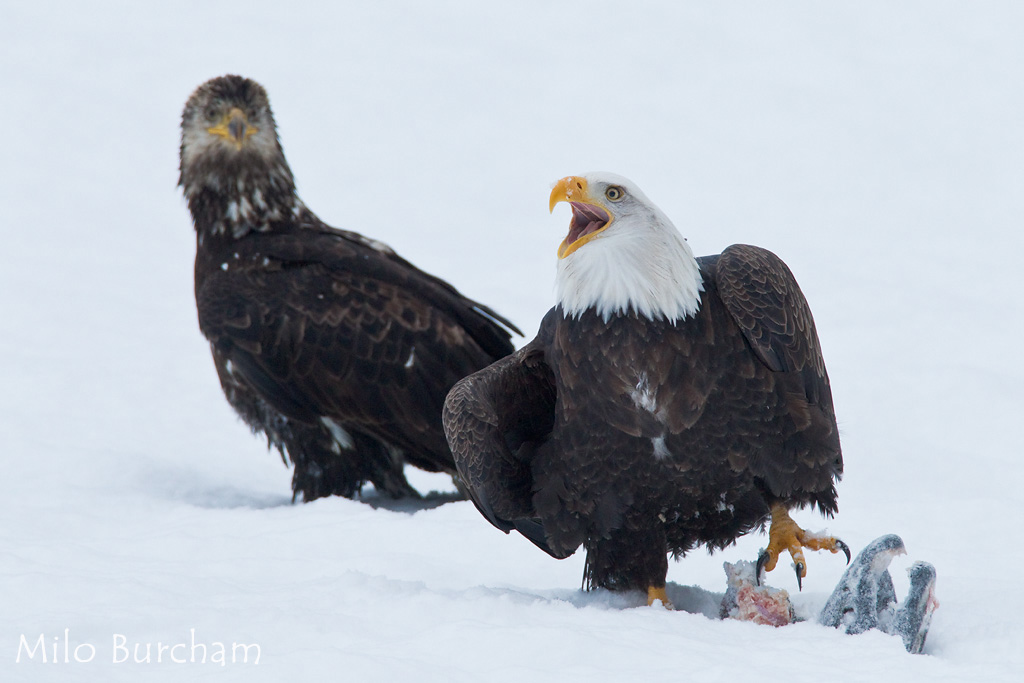 Bald eagles with coho salmon (B_BAEA_0292)
Let's hope for improved weather and plenty of wildlife encounters in 2013!