2016 seems to have been a year of transition. It started as have the previouse three, with no winter at
sea level in south-central Alaska and summer was uncharacteristically nice. However, the year ended leaving
us with some hope that winter could return.
These photographs chronical my year in pictures, repeating some of my favorite annual wildlife 'events'
but ending with a trip to Australia where Paula and I encountered landscapes and wildlife completely new to us.
Enjoy!
Ptarmigan are a favorite subject of mine and while Willow and White-tailed are featured in this album of favorites,
Rock Ptarmigan continue to be one of my "white-whales".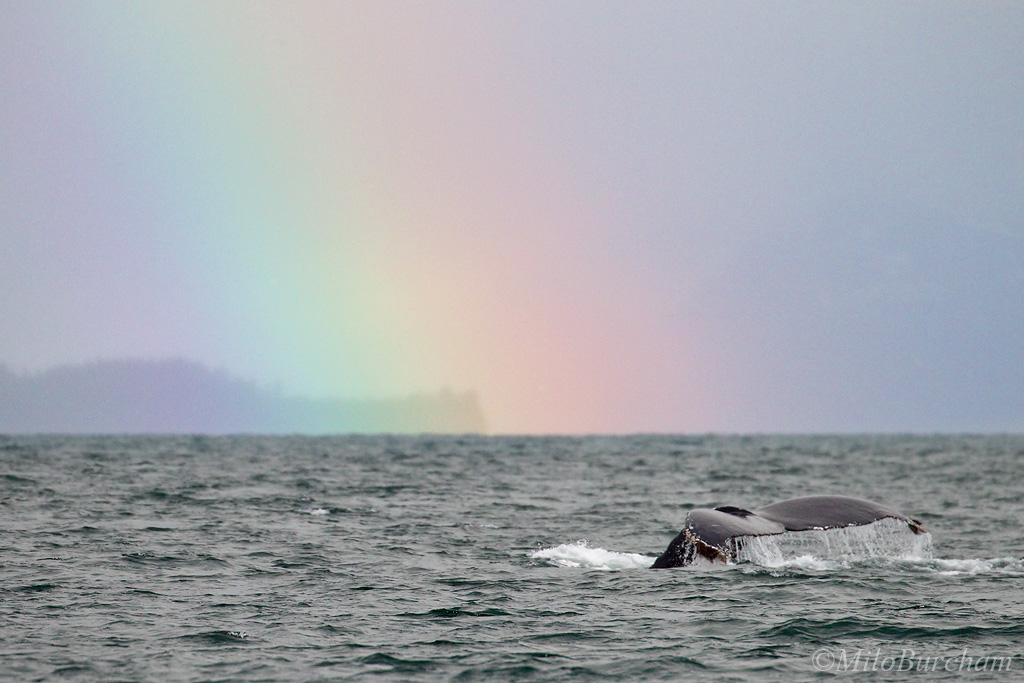 Humpback Whale fluking under rainbow (M_HBWH_S2E2639)
Without much of a winter, spring came early.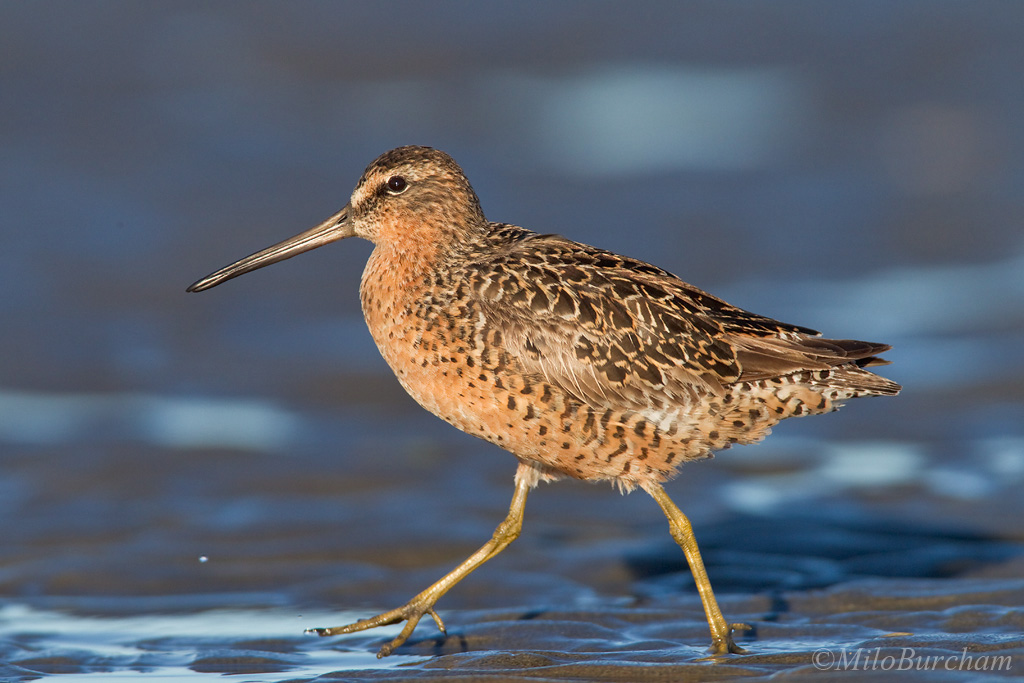 Short-billed Dowitcher (B_SBDO_S2E4767)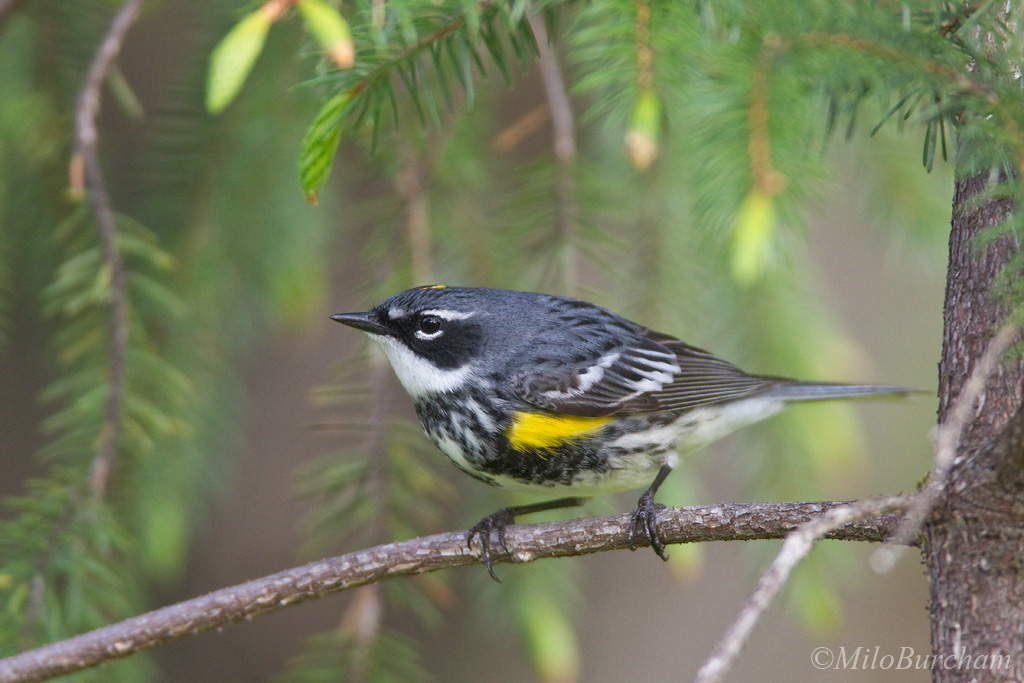 Yellow-rumped Warbler (B_WARB_S2E5272)
Have you ever felt like you were being followed?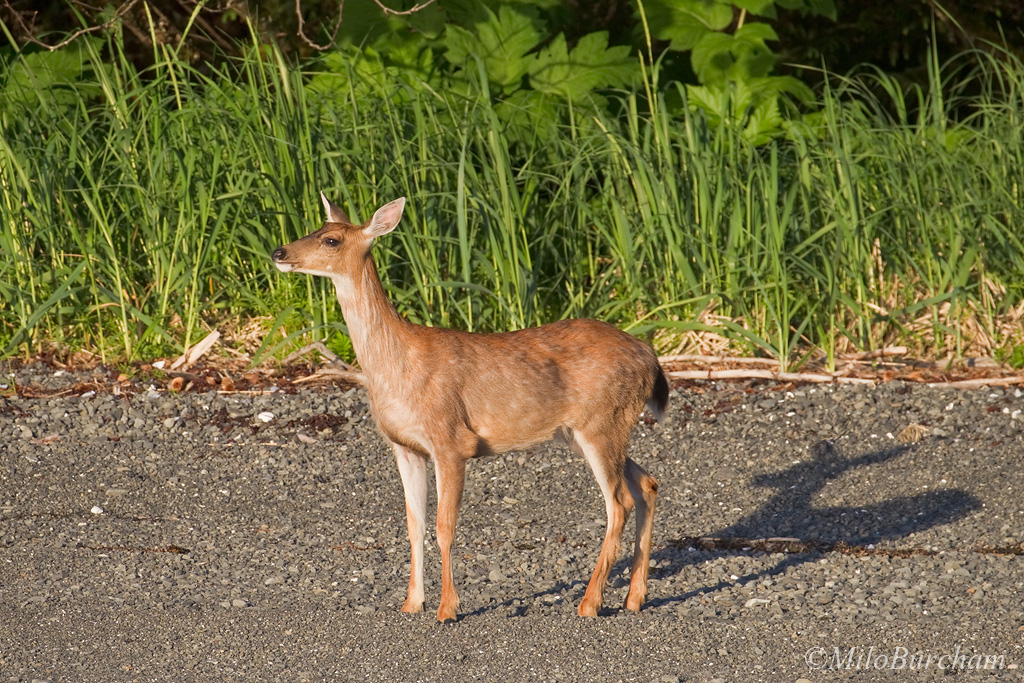 Sitka Black-tailed Deer and shadow (M_BTDE_S2E6188)
Having spent a large portion of my summer in Prince William Sound working on a Black Bear study,
it is only fitting that a Black Bear image made it into my favorites.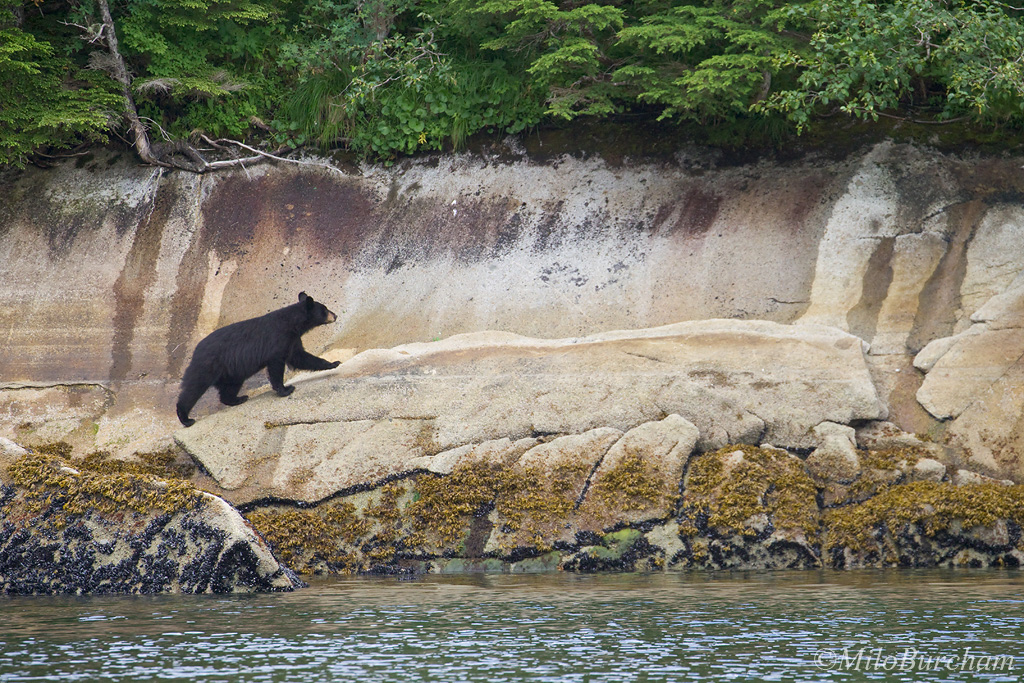 Black Bear on Prince William Sound shoreline (M_BLBE_S2E6992)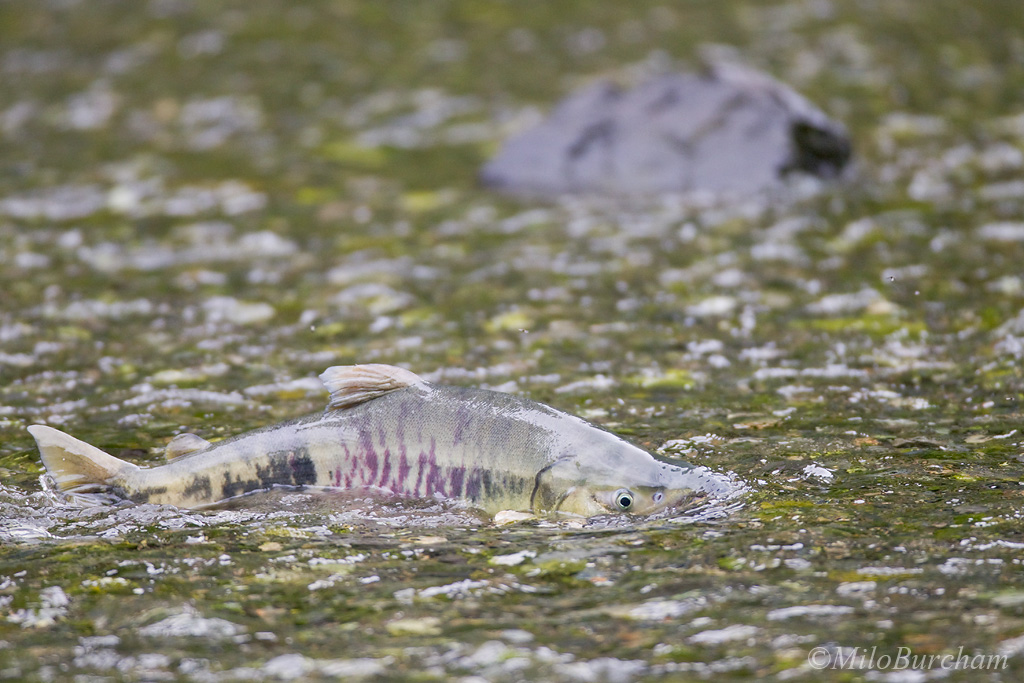 Chum Salmon (F_SALM_S2E8394)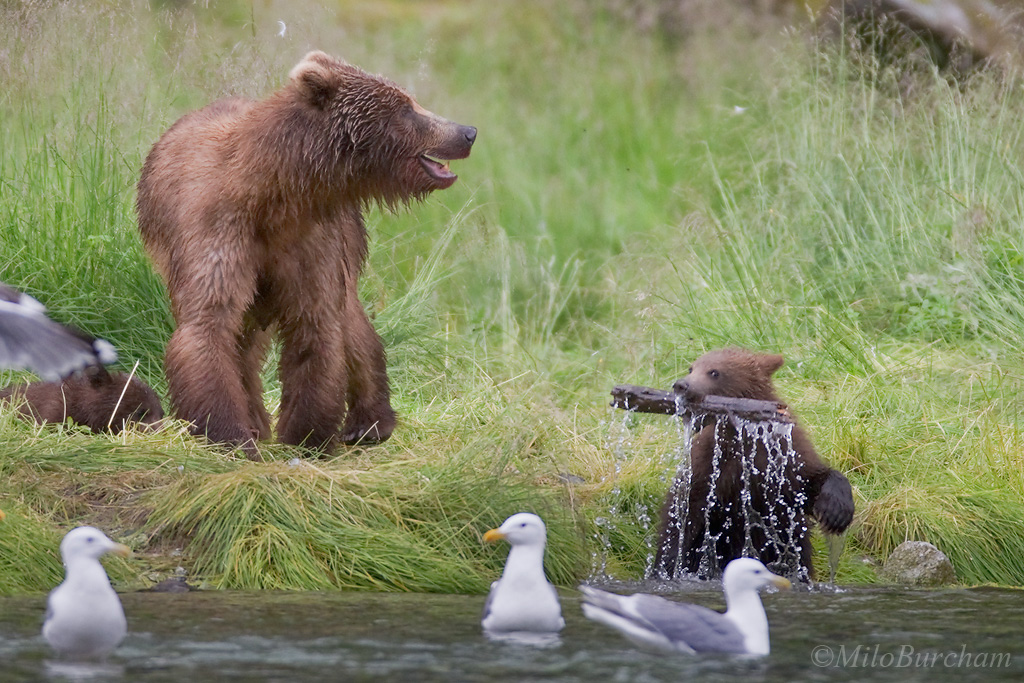 Brown Bear female with cub (M_BRBE_S2E8792)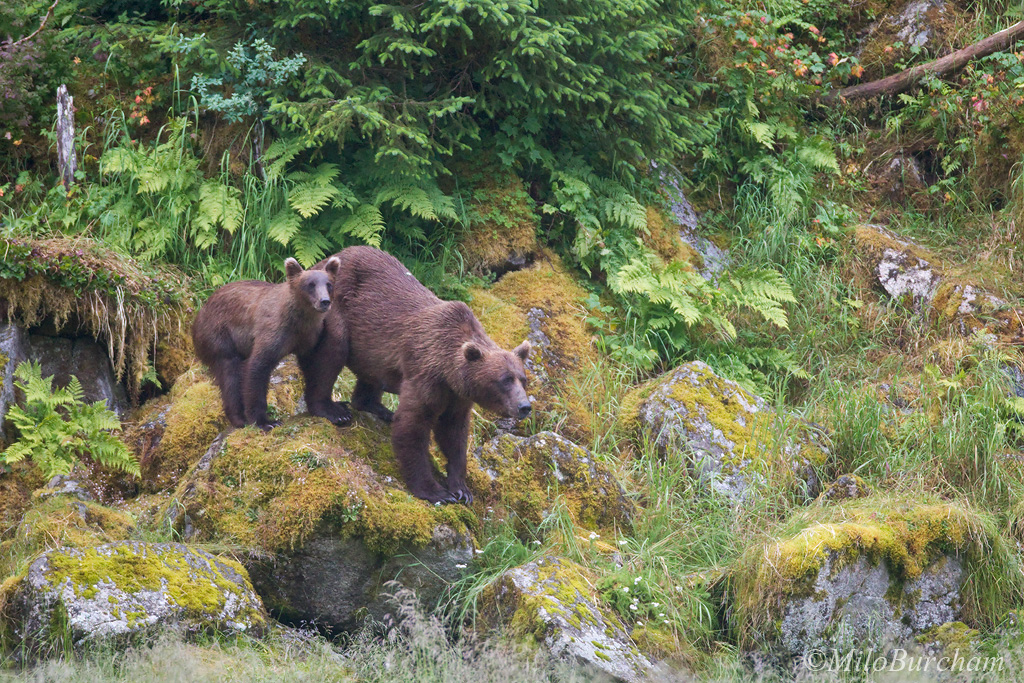 Brown Bear female with cub in rainforest (M_BRBE_S2E9153)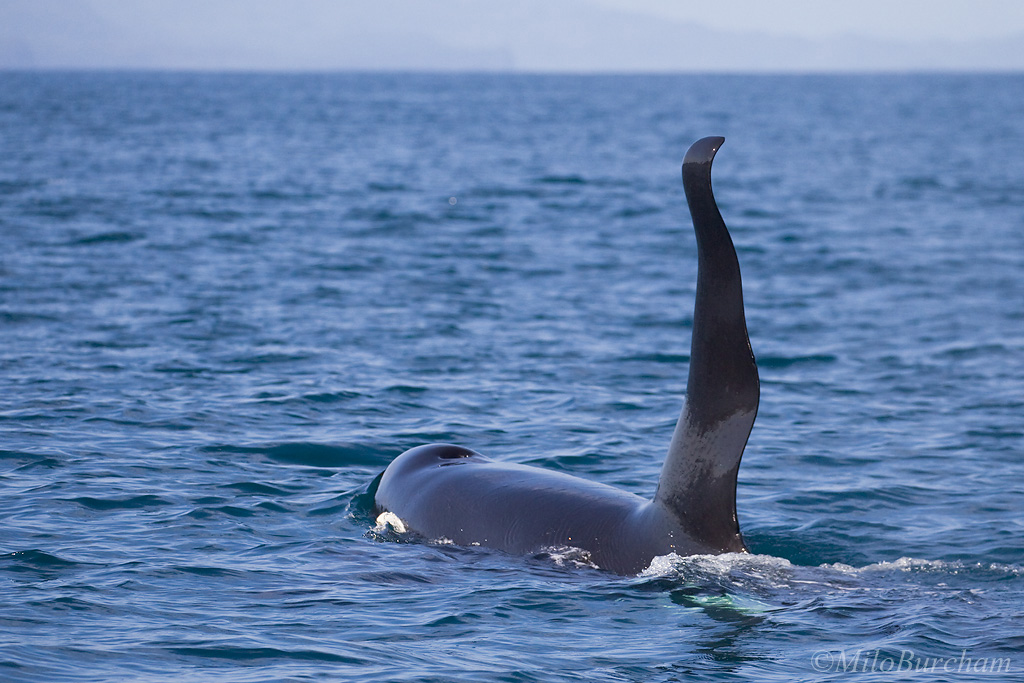 Male Orca or Killer Whale in Prince William Sound (M_ORCA_S2E9997)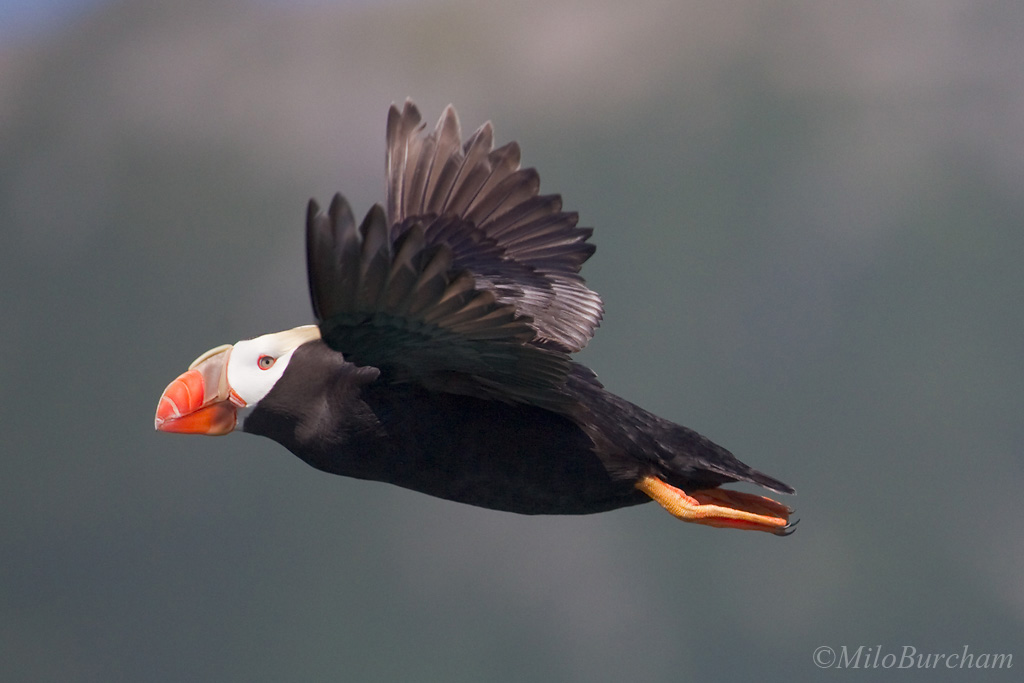 Tufted Puffin in flight (B_TUPU_S2E0385)
I got to photograph this bull moose for the second year in a row. They do not get much more impressive than this guy!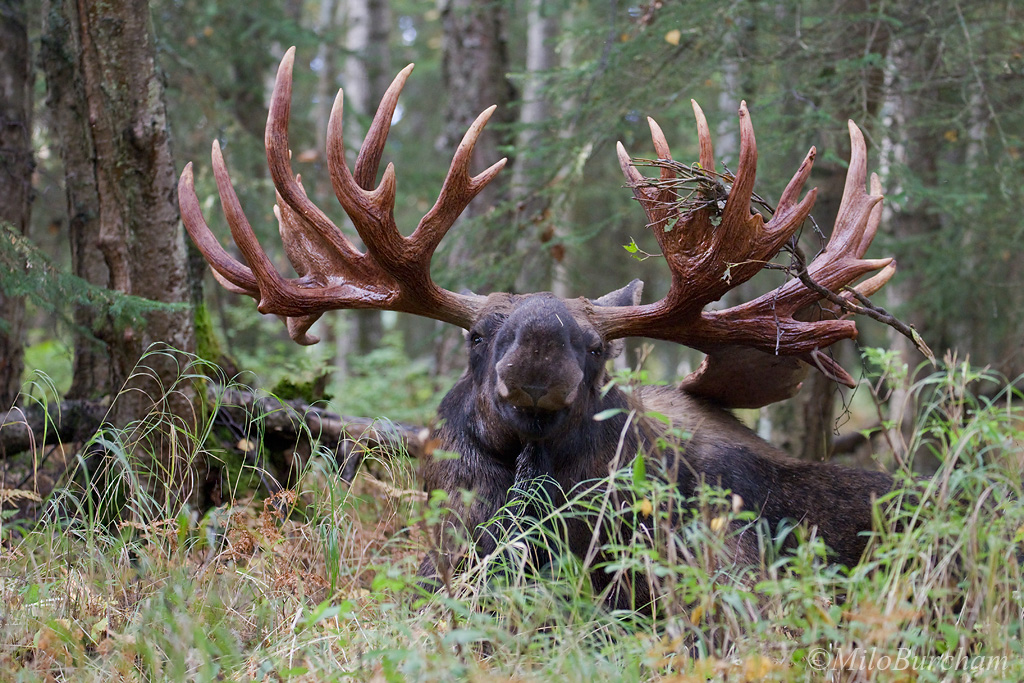 Bull Moose (M_MOOS_S2E2730)
At 13 our dog, Roxy, is beginning to show her age so we thought it would be fun for her to overlap with a puppy.
By fall, we were able to take Raven, the new model, on hikes and skates.
That is, until 2 days after we returned from Australia and she was hit by a car and broke her femur!
The good news is that by early 2017, she was good as new.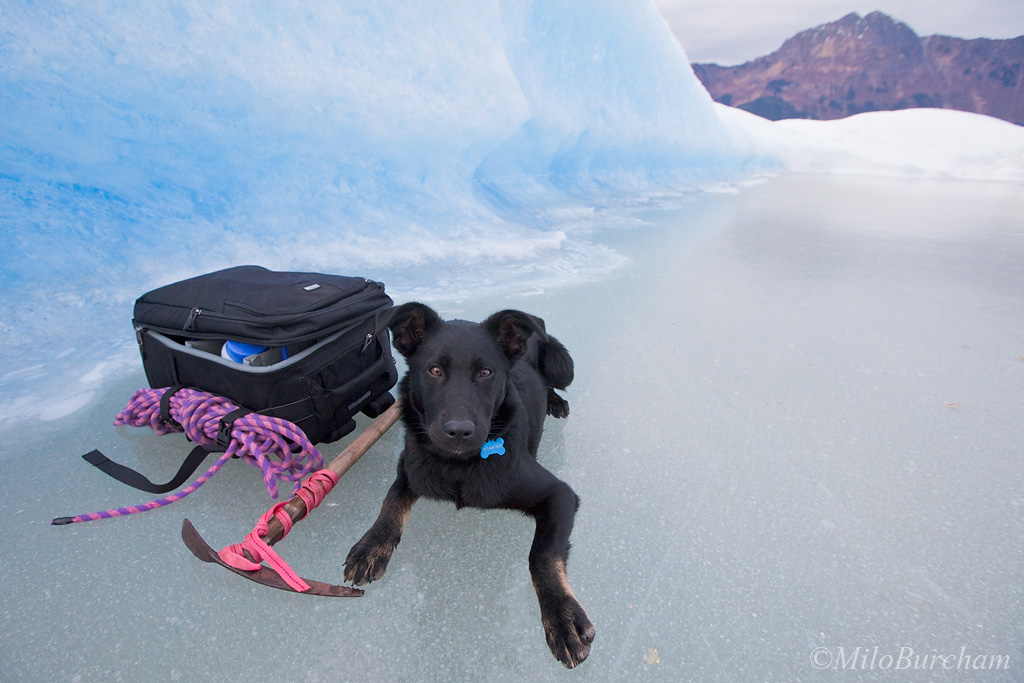 Raven, our new puppy, ice skating with me at Sheridan Glacier (R_ICSK_MG_0181)
The highlight of our year, and the source of most of my favorite images from 2016, was our trip to Australia in November.
In 3 weeks we crossed the country from south to north, starting along the coast of the cool Southern Ocean,
crossing the arid Red Centre, and ending in the tropics of Northern Territory's Top End.


After landing in Melbourne, we headed for Great Otway National Park where we spent the first night in the country
surrounded by Koalas. We followed the Great Ocean Road along the Southern Ocean to Adelaide, where we started inland.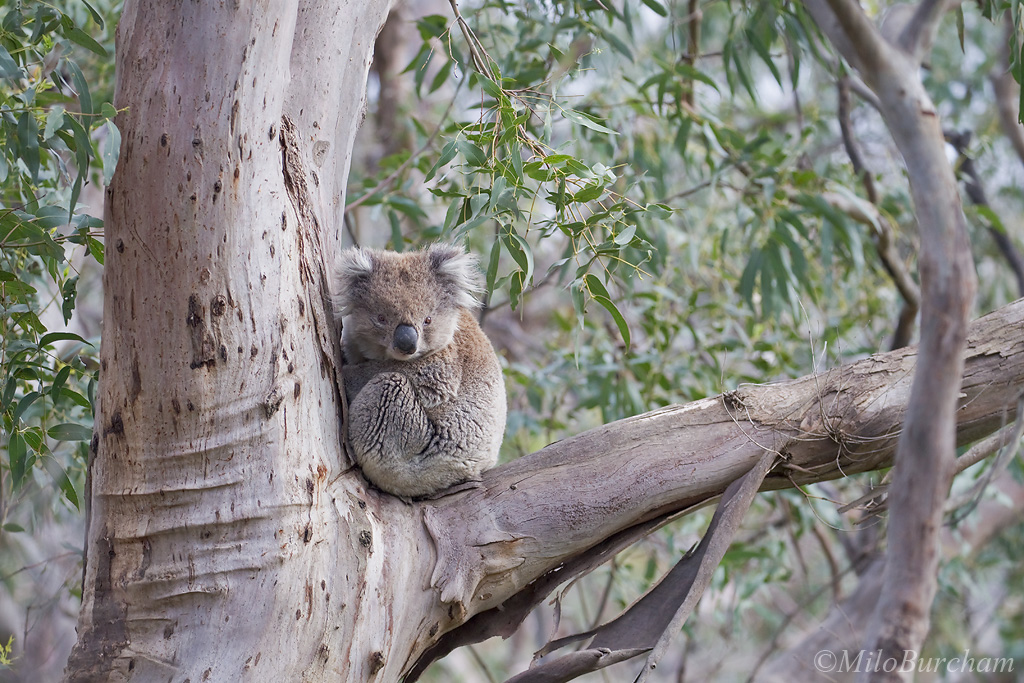 Koala (M_KOAL_S2E5572)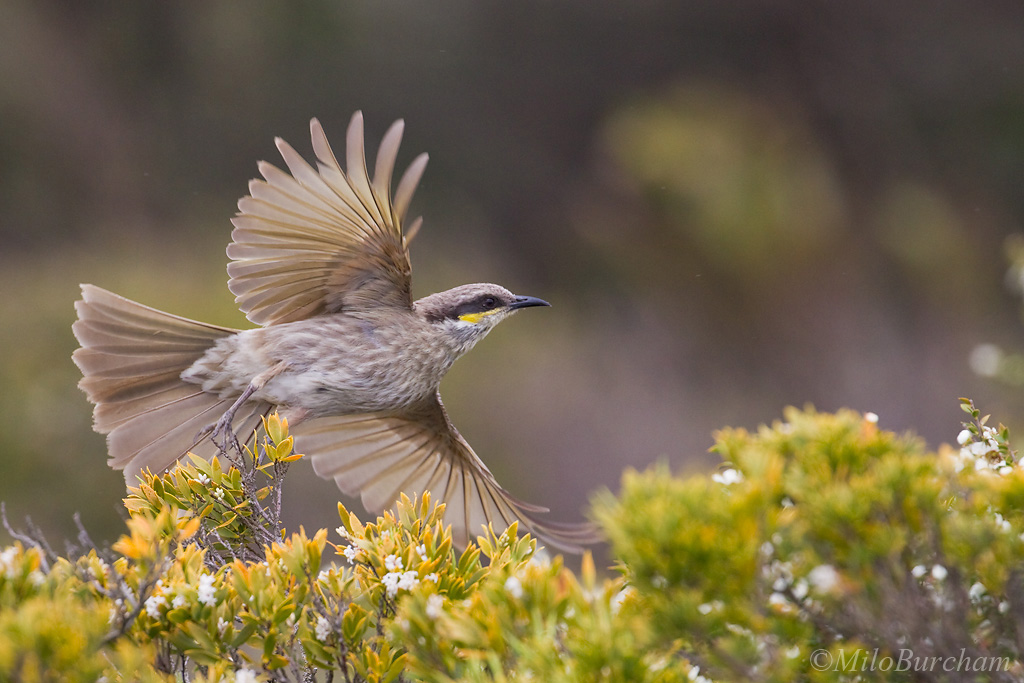 Singing Honeyeater (B_SIHO_S2E6242)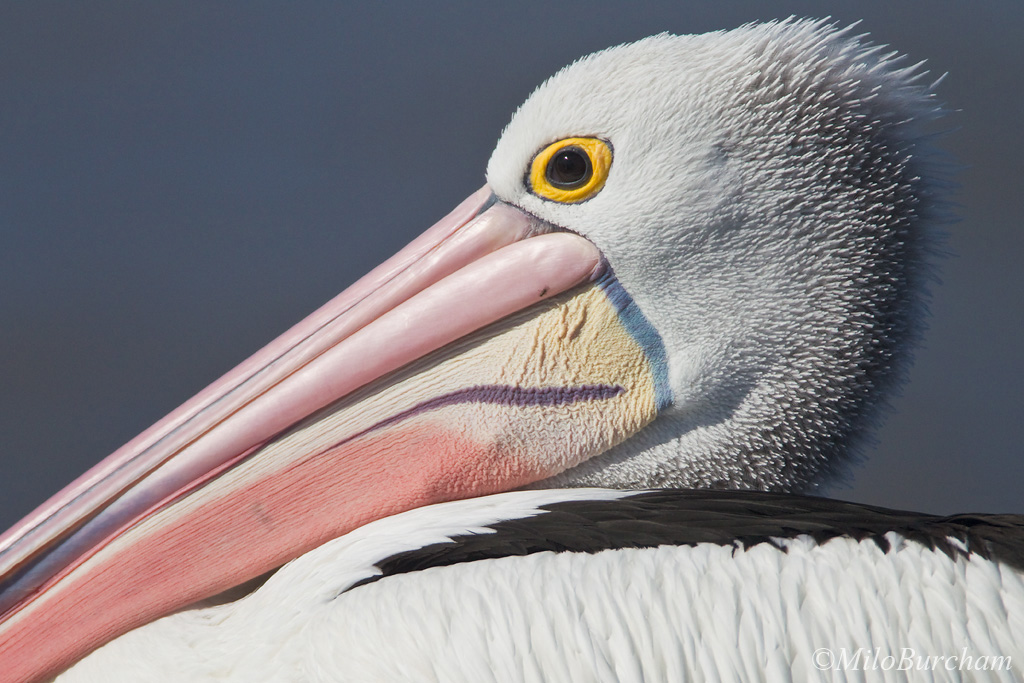 Australian Pelican in breeding colors (B_AUPE_S2E6793)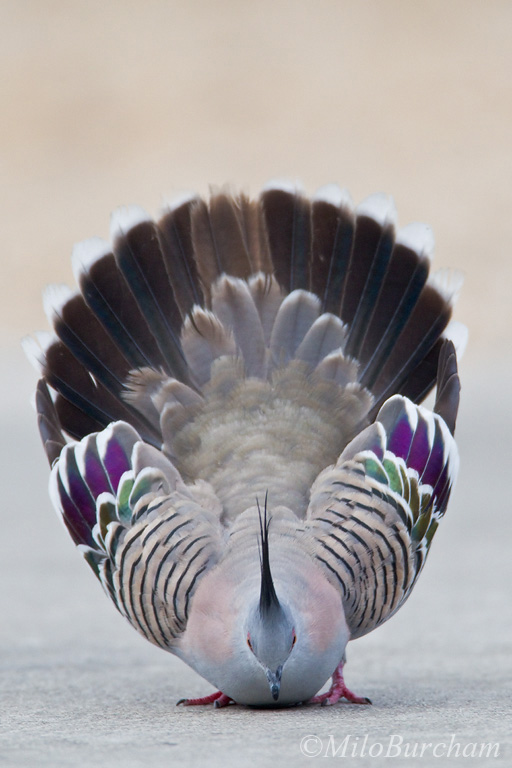 Crested Pigeon display (B_CRPI_S2E6981)
Our first destination of the trip was the Flinders Range in South Australia.
Here, temperatures moderated and we began to see reptiles, as well as some primary targets of our trip,
including Red Kangaroos and Yellow-footed Rock Wallabies

Shingleback crossing highway (H_SHIN_S2E2324)
But first, the macropods.
Macropods are the herbivorous marsupials that Australia is famous for, including kangaroos and wallabies.
The diversity and number of these mammals in the Flinders Range was amazing

Western Gray Kangaroo female with joey in pouch (M_WGKA_S2E7433)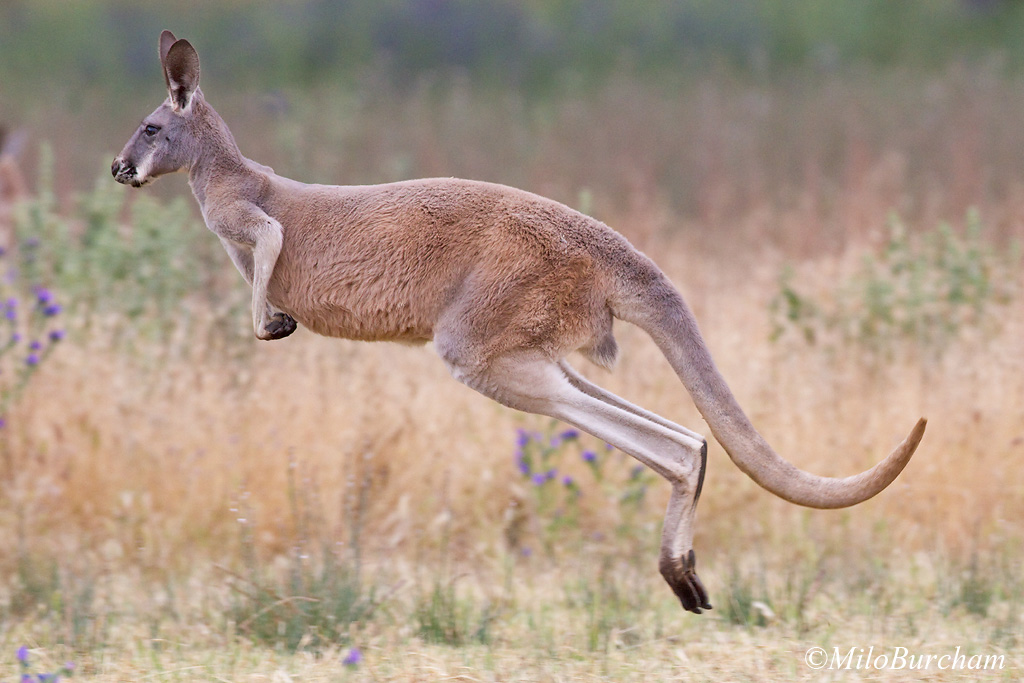 Red Kangaroo (M_REKA_S2E7799)
Australian Gothic???
If only the male was holding a pitchfork! I will count these as just one image towards my 50 because the two
images were made just seconds apart. The first pose could not have been more perfect, but when I asked them to
show a little affection, they obliged and gave me the second pose! Classic Aussie hospitality.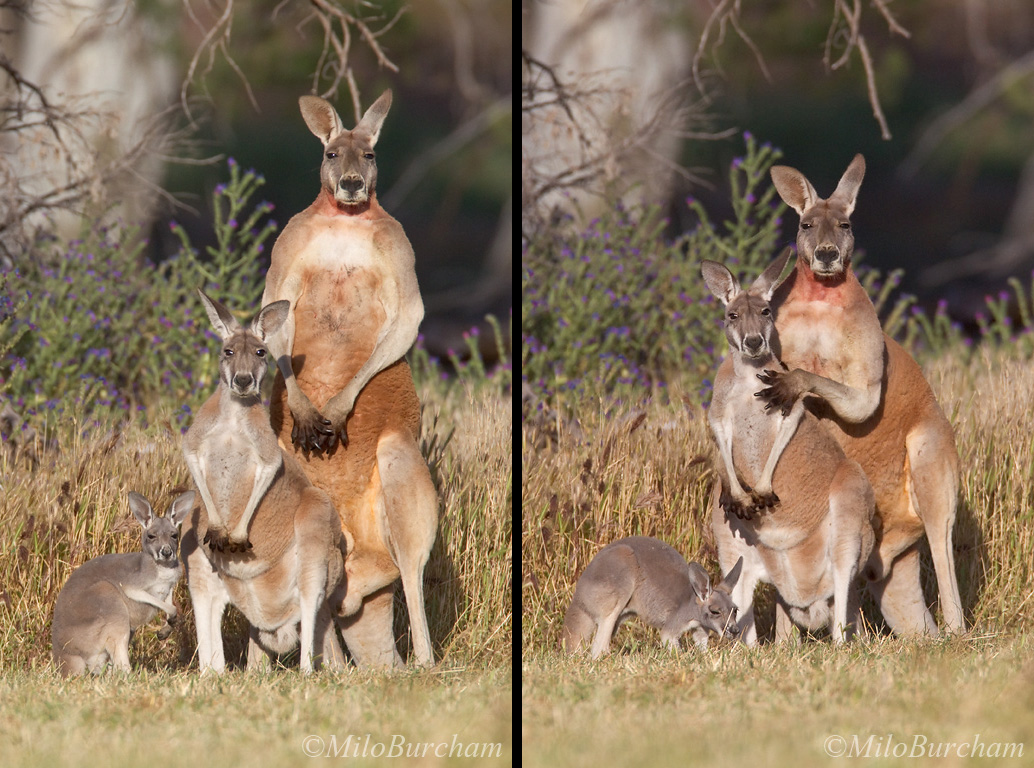 Red Kangaroo male, female, joey (M_REKA_S2E8801 and 8866)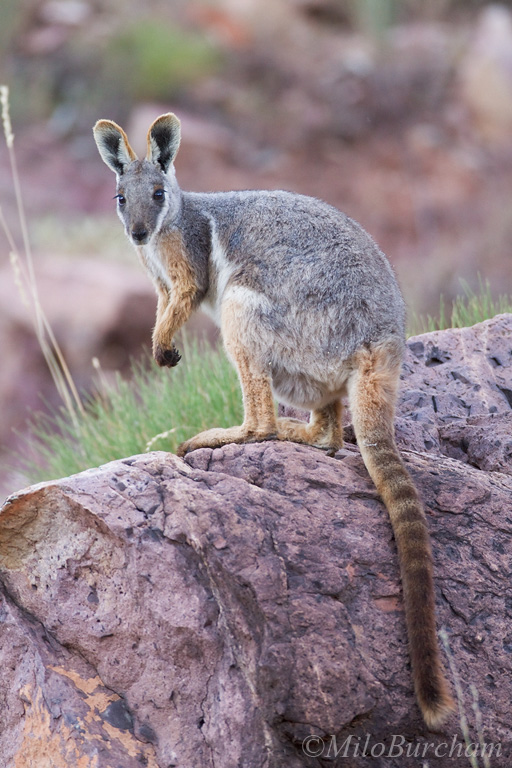 Yellow-footed Rock Wallaby (M_YFRW_S2E0050)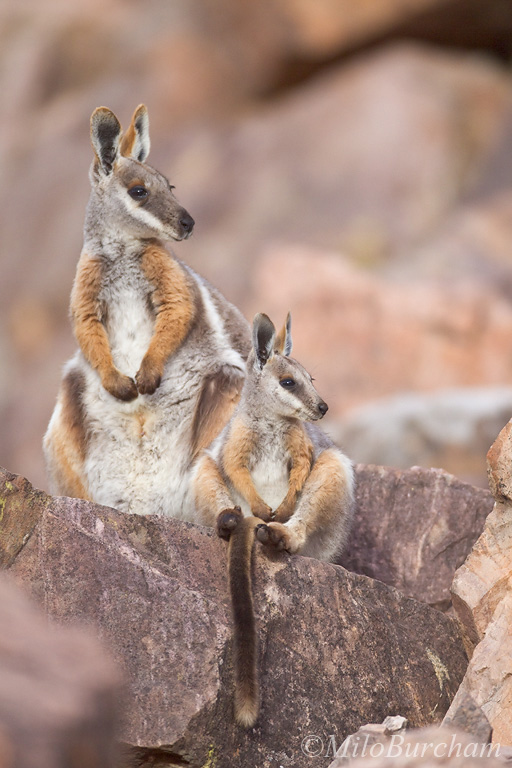 Yellow-footed Rock Wallaby (M_YFRW_S2E1877)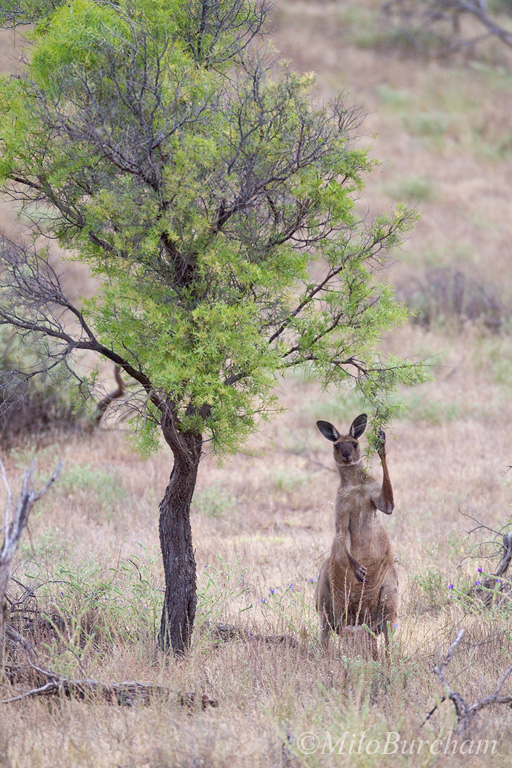 Euro or Eastern Wallaroo (M_EURO_S2E1378)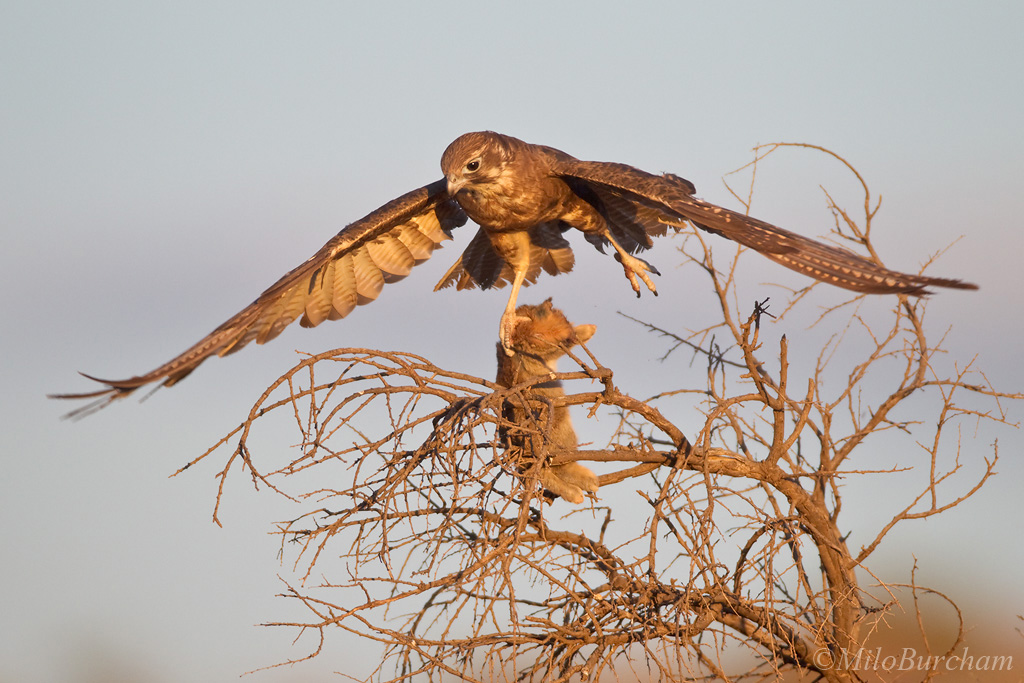 Brown Falcon with rabbit (B_BRFA_S2E0502)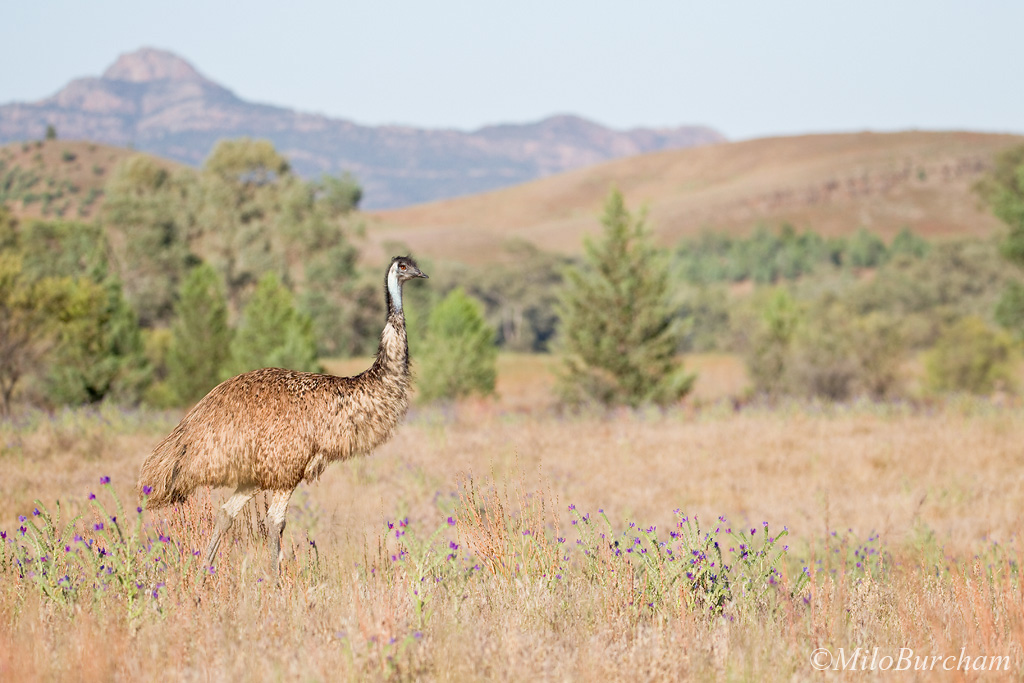 Emu in Flinders Ranges National Park (B_EMUS_S2E0612)
And some lizards...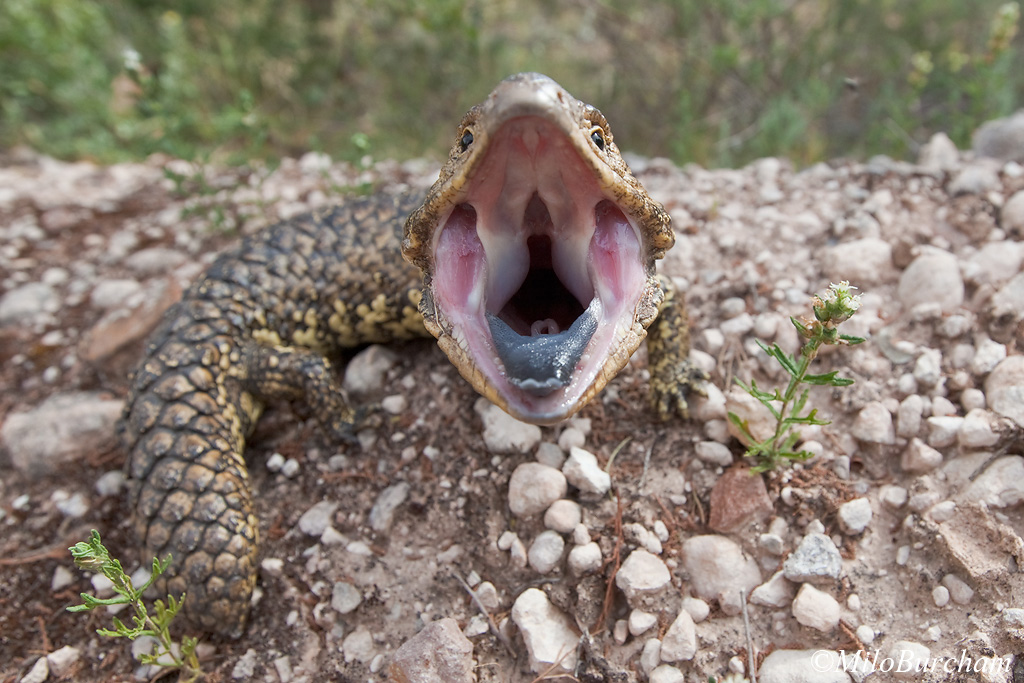 Shingleback threat display (H_SHIN_MG_0350)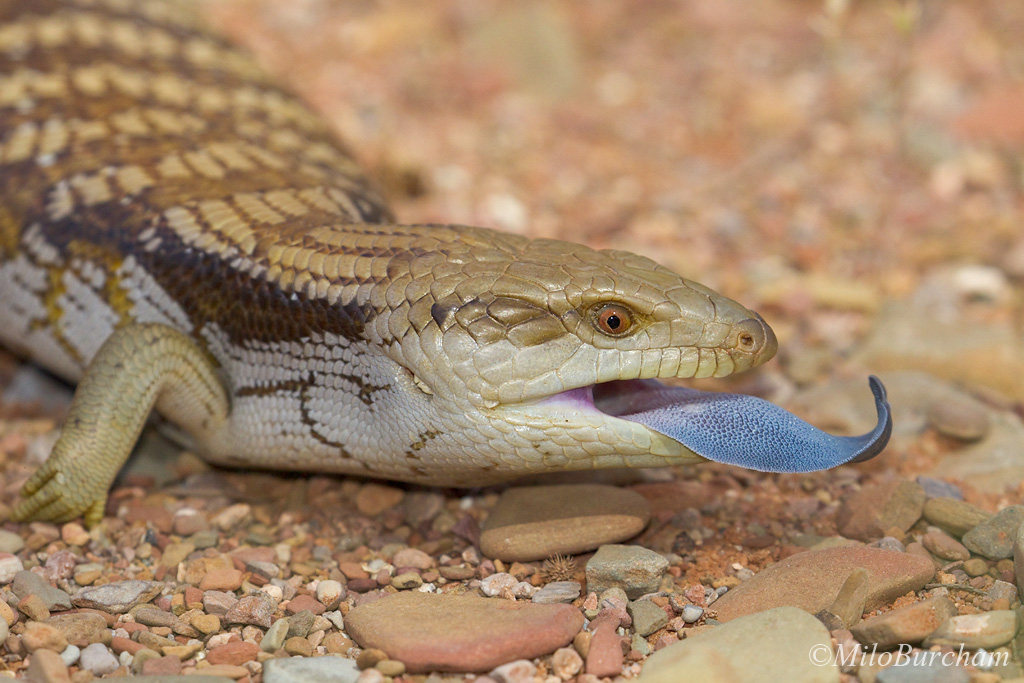 Common Blue-tongued Skink (H_BTSK_S2E9510)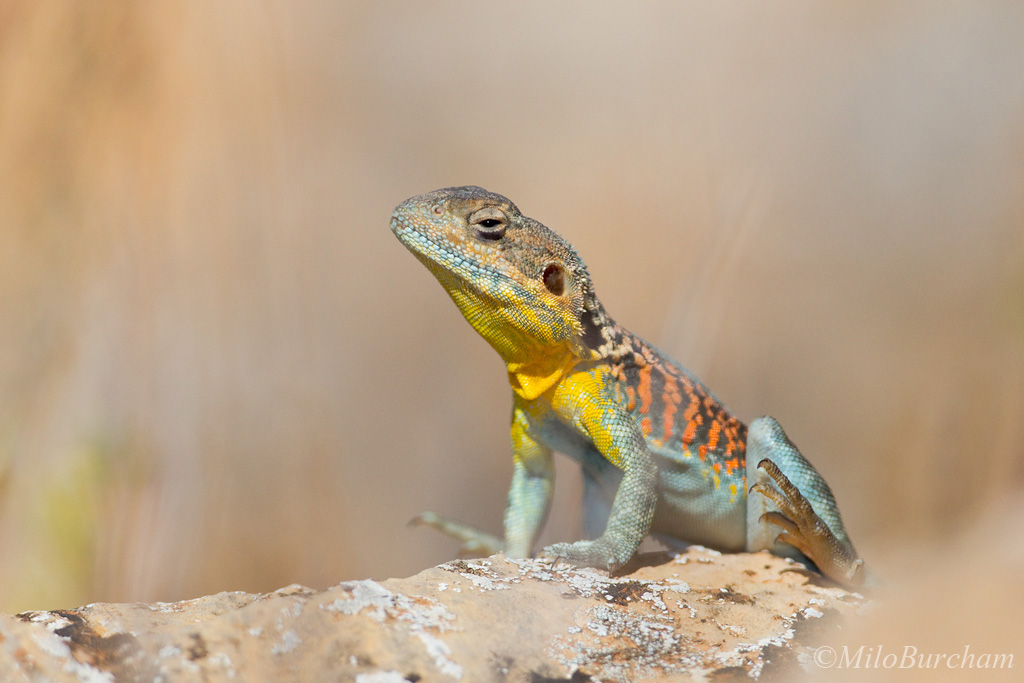 Red-barred Dragon (H_RBDR_S2E9807)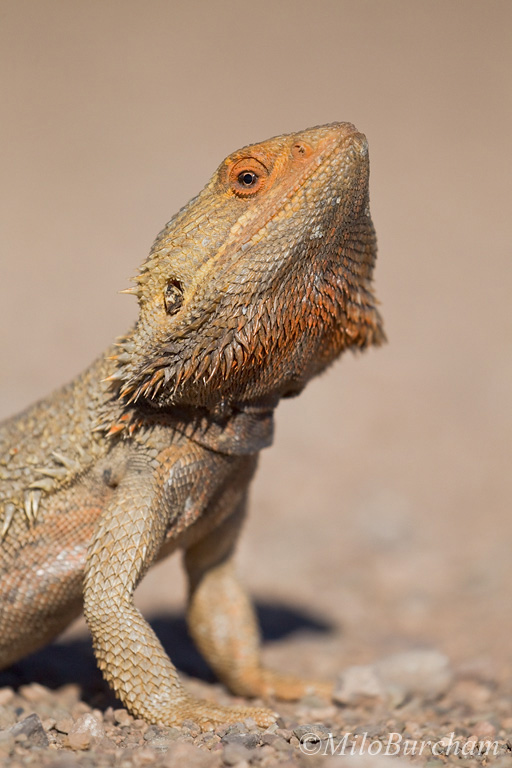 Centralian Bearded Dragon (M_BRBE_0960)
We then drove the Oodnadatta Track en route to the Red Centre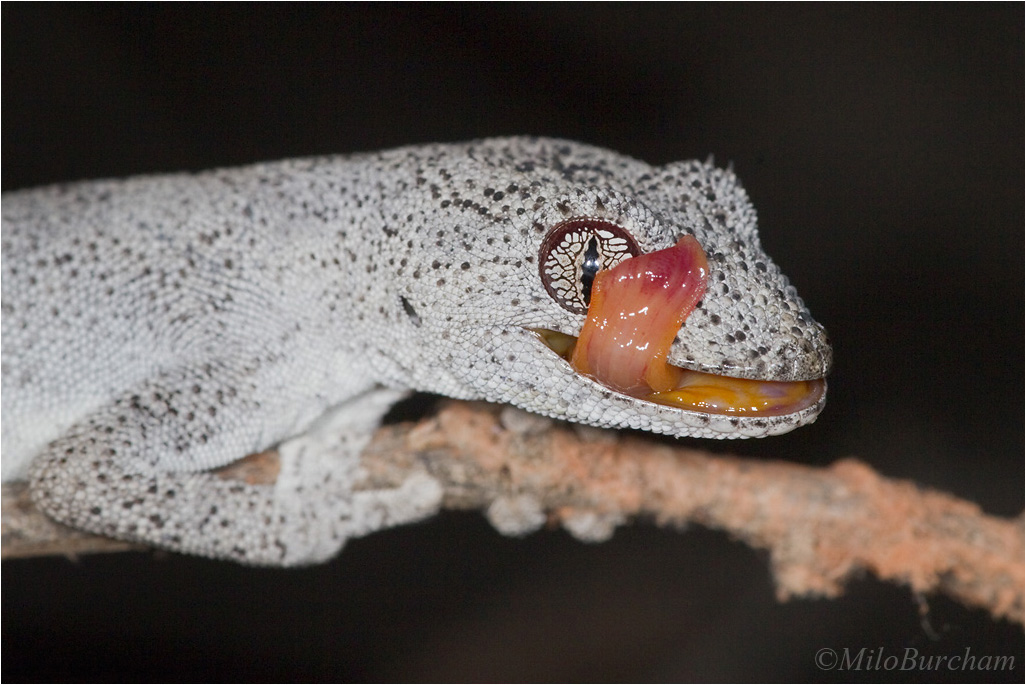 Northern Spiny-tailed Gecko (H_STGE_S2E2696)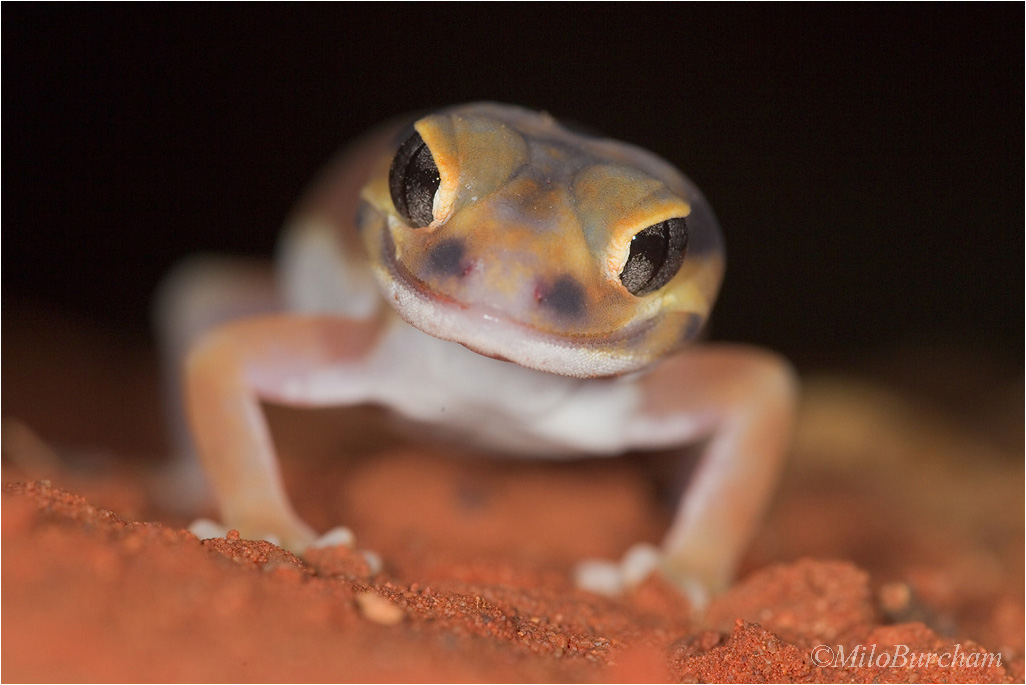 Smooth Knob-tailed Gecko (H_KTGE_S2E3004)
As overrun with tourists as it may be, watching the sun set at Australia's
iconic Uluru is worth the price of admission.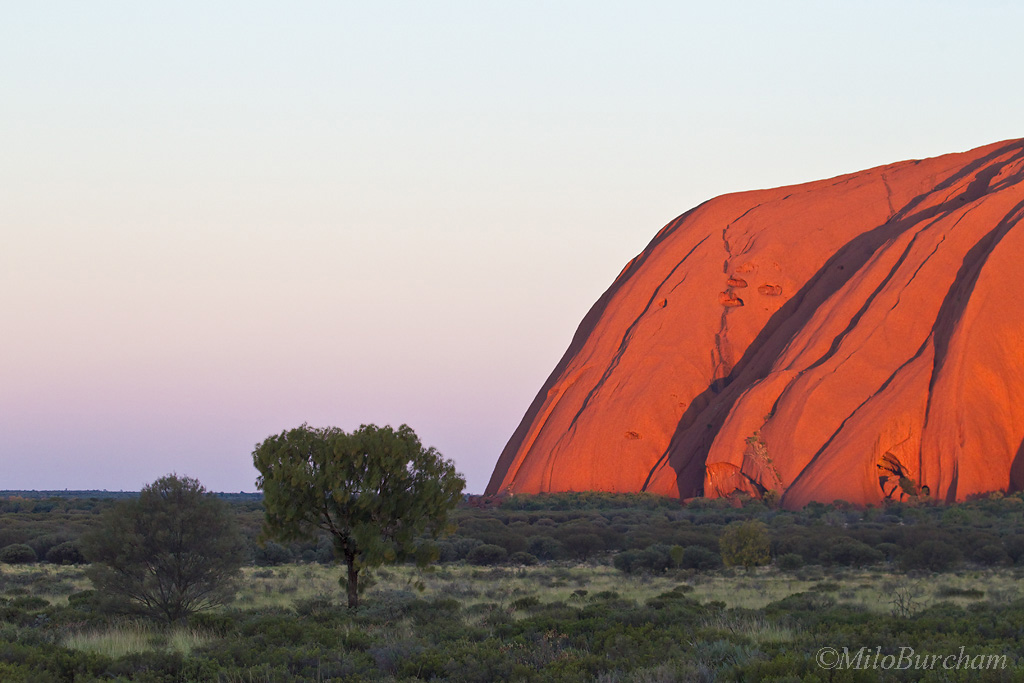 Uluru (L_AUST_S2E3887)
My favorite image of 2016!
While I was climbing Uluru, Paula hiked the 6 mile Mala Trail around its base. When we met afterwards,
she told me of an incredible photo opportunity she had found. She then led me to this Tawny Frogmouth nesting
in a tree right next to the trail. What I love about this picture, besides the bird's incredible camouflage, is
that the red background is Uluru, Australia's iconic red rock.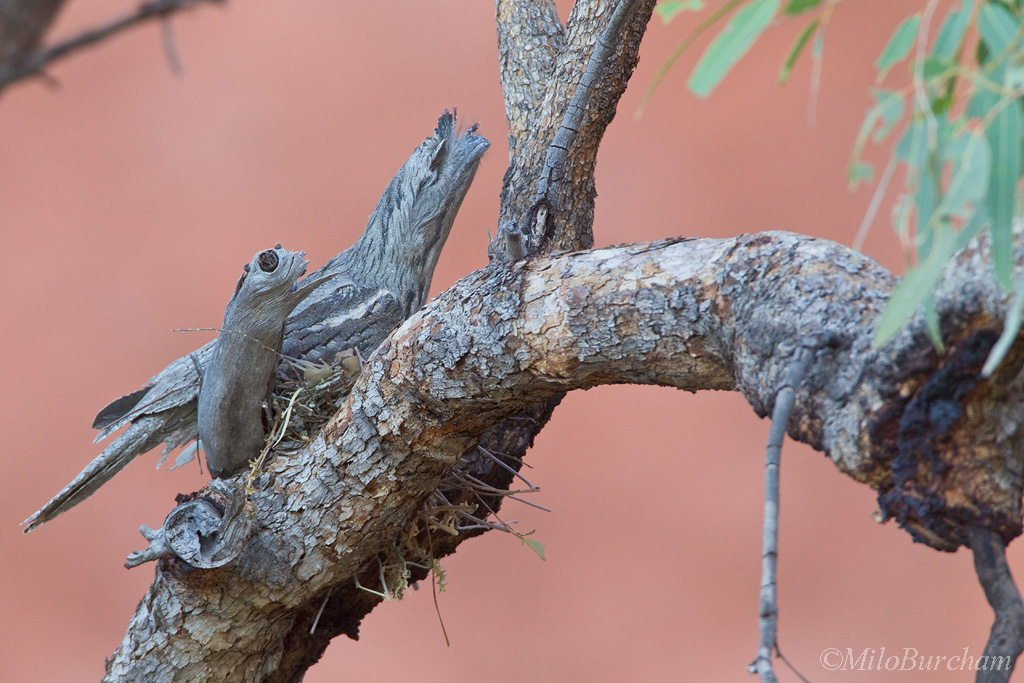 Tawny Frogmouth on nest in front of Uluru (B_TAFR_S2E3688)
And while this may not be my favorite image of 2016, it is my favorite critter of the year for sure!
Australia has an incredible diversity of lizards and there were none that I wanted to see more than a Thorny Devil.
On our final day in the Red Centre, we found this one crossing the road in Kata Tjuta National Park.
With this guy checked off, now what to do? ... find more fantastic wildlife, of course!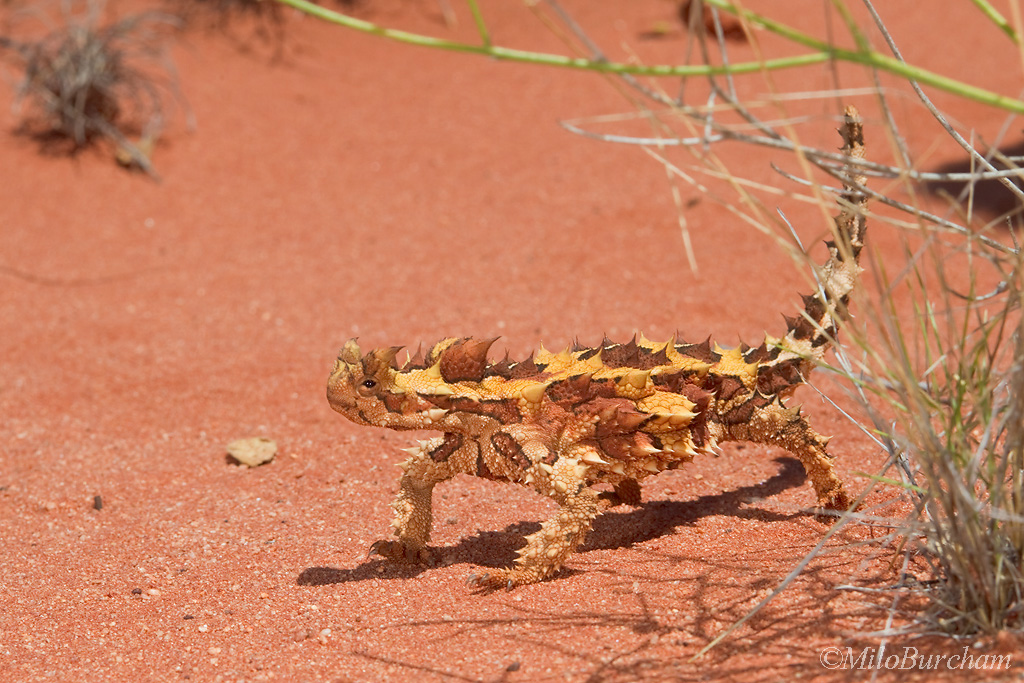 Thorny Devil (H_THDE_S2E4238)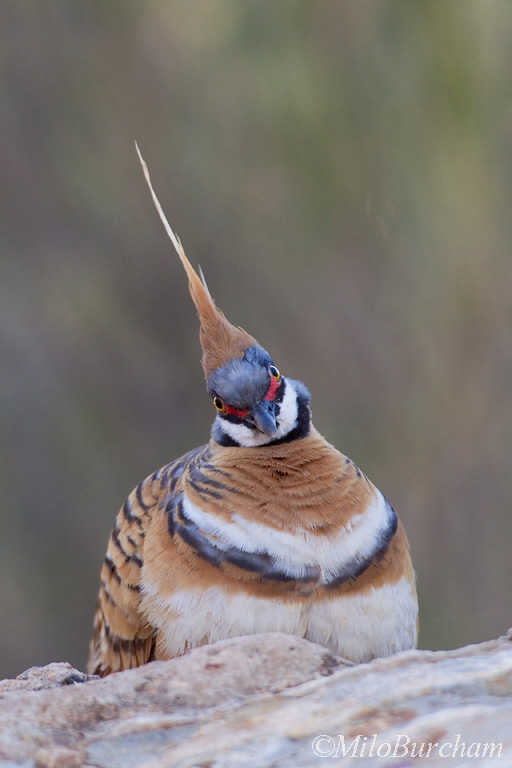 Spinifex Pigeon (B_SPPI_S2E4566)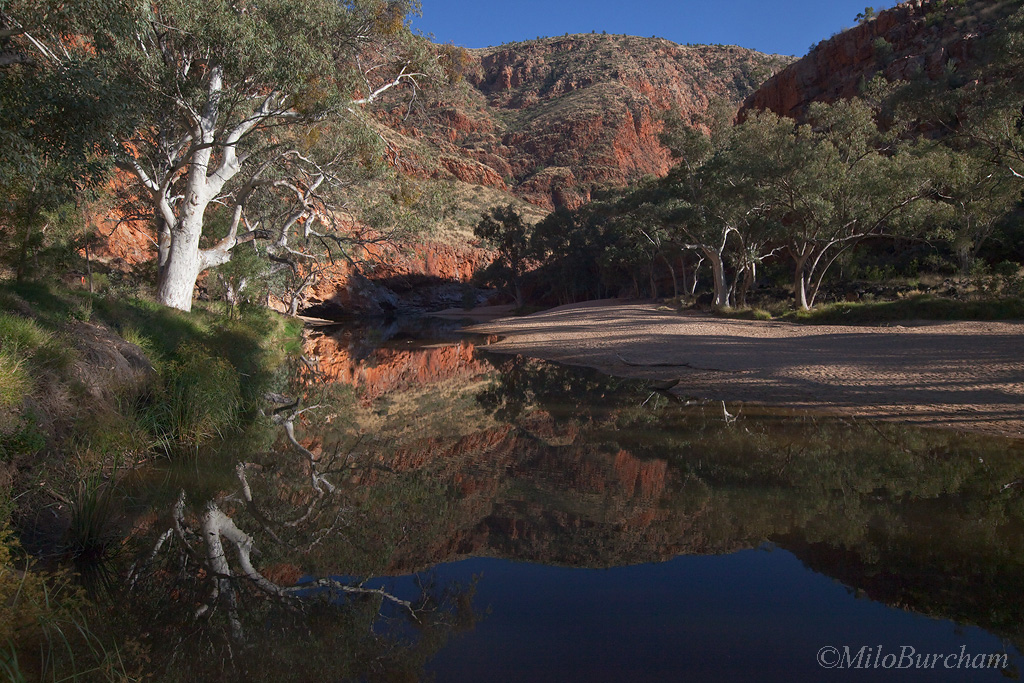 Ormiston Gorge in West McDonnell Ranges National Park (L_AUST_MG_0926)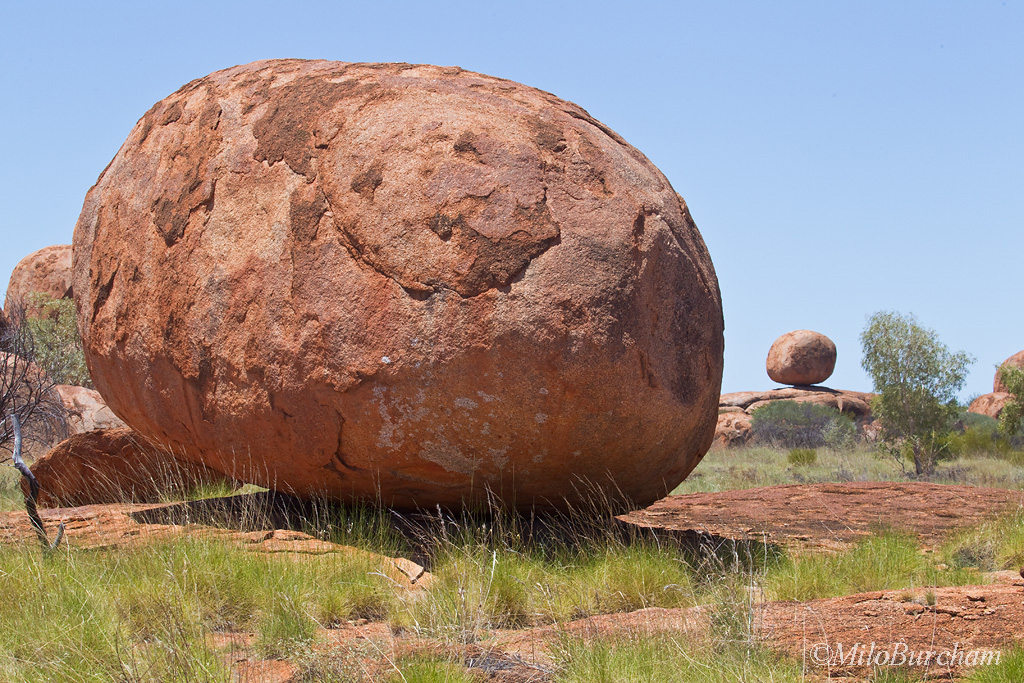 Devil's Marbles (L_AUST_S2E5277)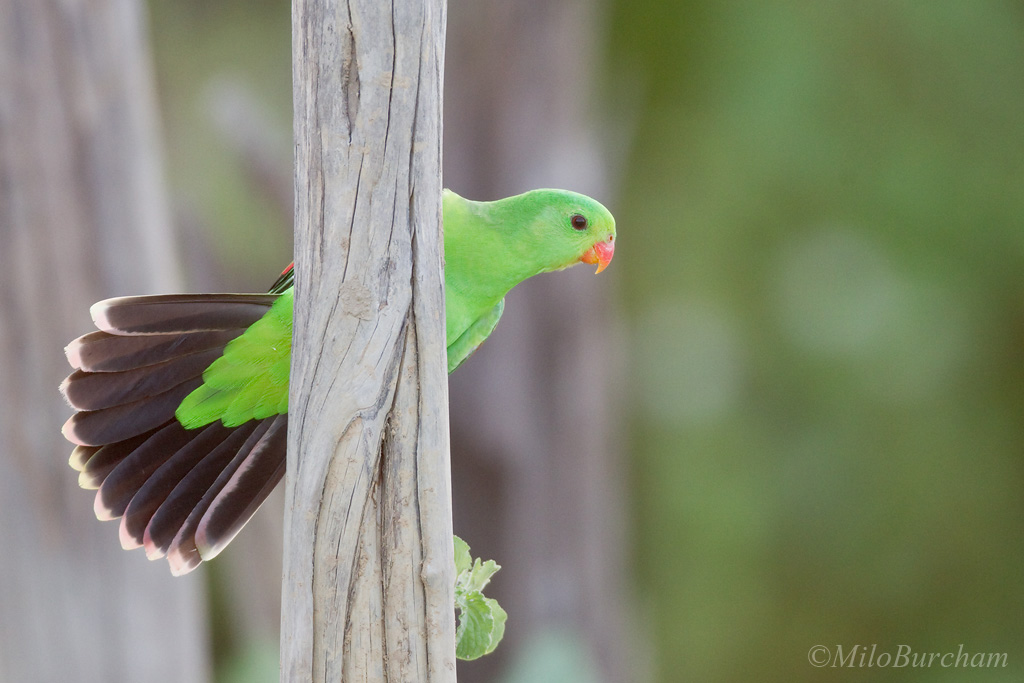 Red-winged Parrot (B_RWPA_S2E5525)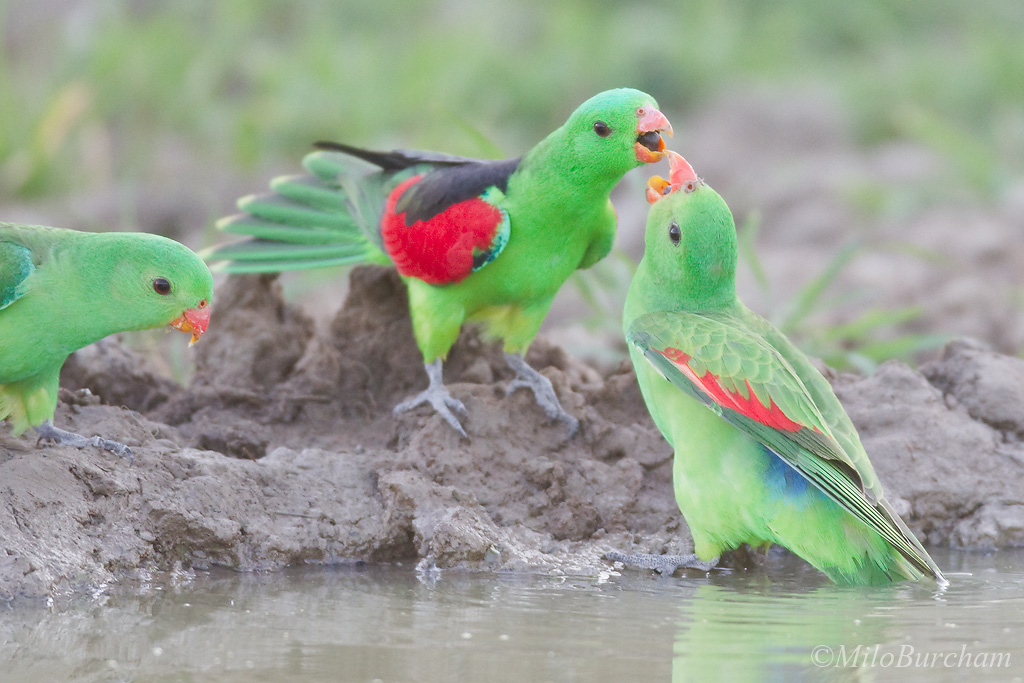 Red-winged Parrots (B_RWPA_S2E5433)
Even though we had seen this species 3 years ago, seeing the Frilled Lizard's threat display
was another highlight of our trip! You just can't make this sh&t up!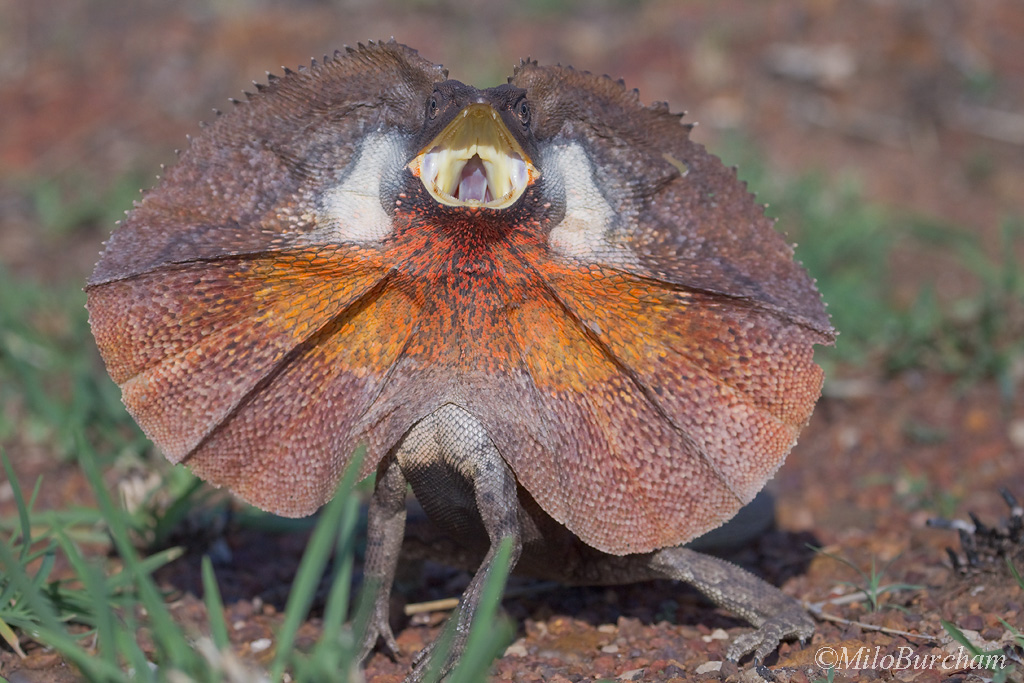 Frilled Lizard threat display (H_FRIL_S2E5683)
Frilled Lizard threat display (H_FRLI_S2E5836)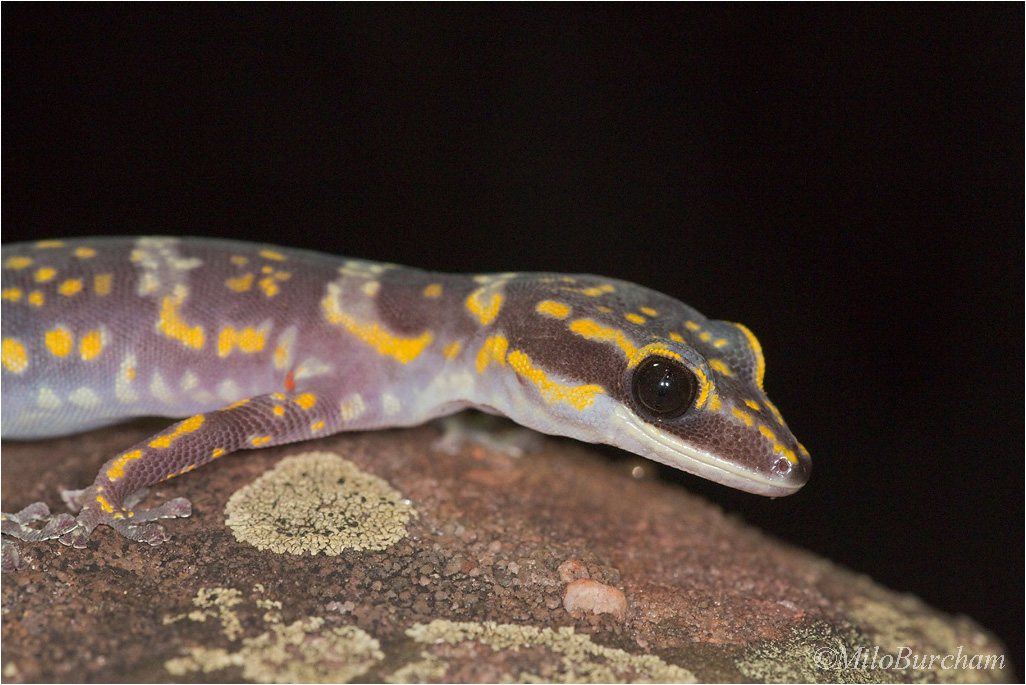 Marbled Velvet Gecko (H_MVGE_S2E6116)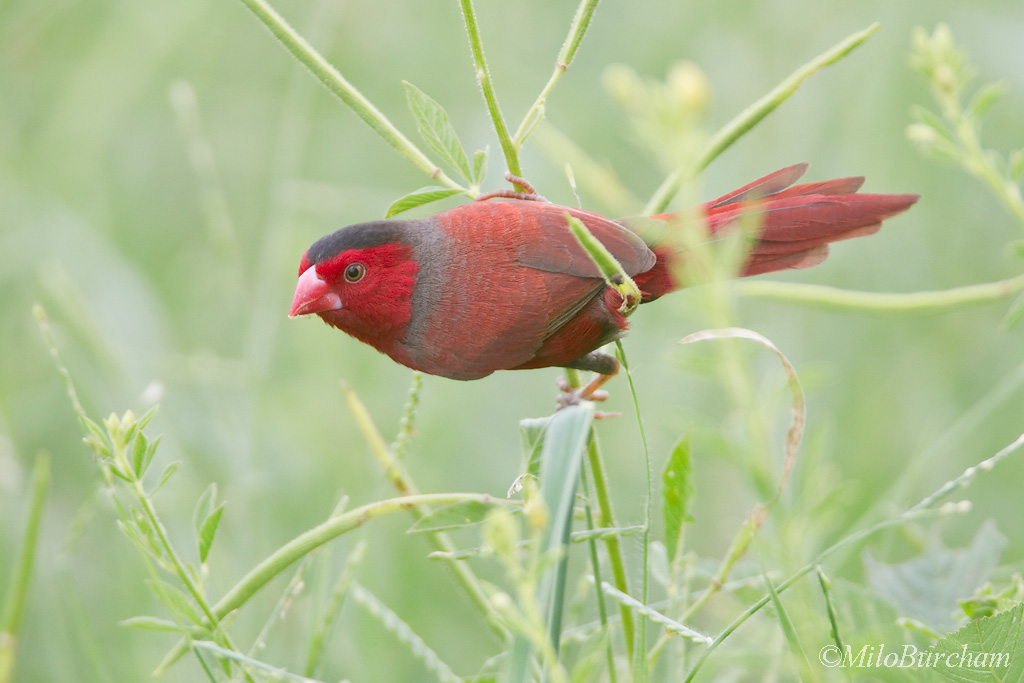 Crimson Finch (B_CRFI_S2E7046)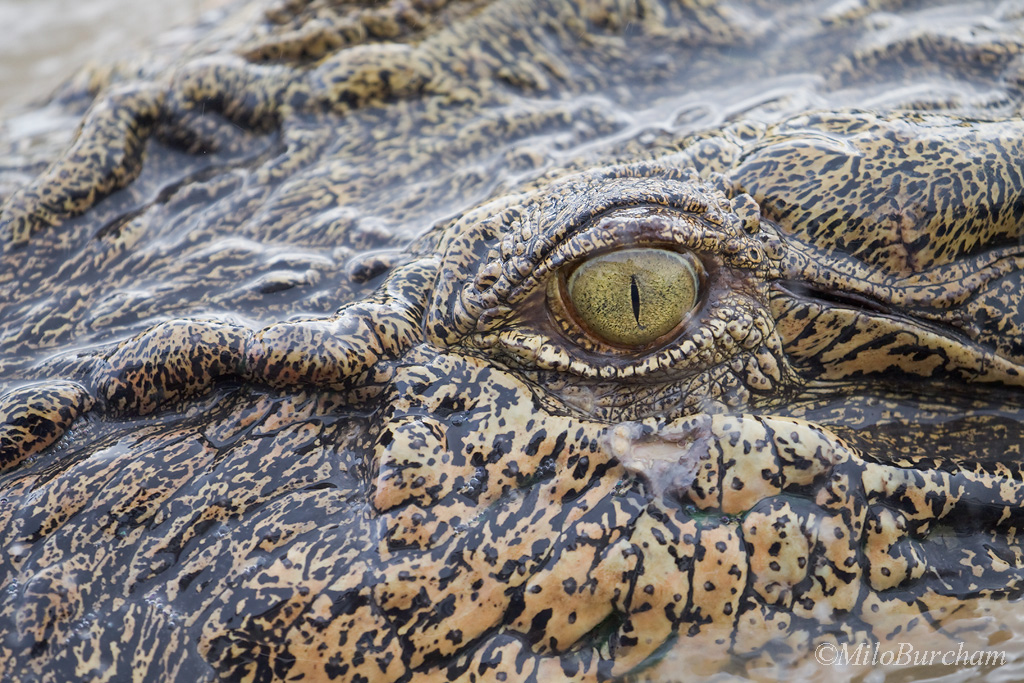 Eye of Estuarine Crocodile (H_CROC_S2E7355)
Agile Wallabies were the most common macropod that we saw in the Top End. Although much
smaller than the massive Red Kangaroos, the males are equally ripped!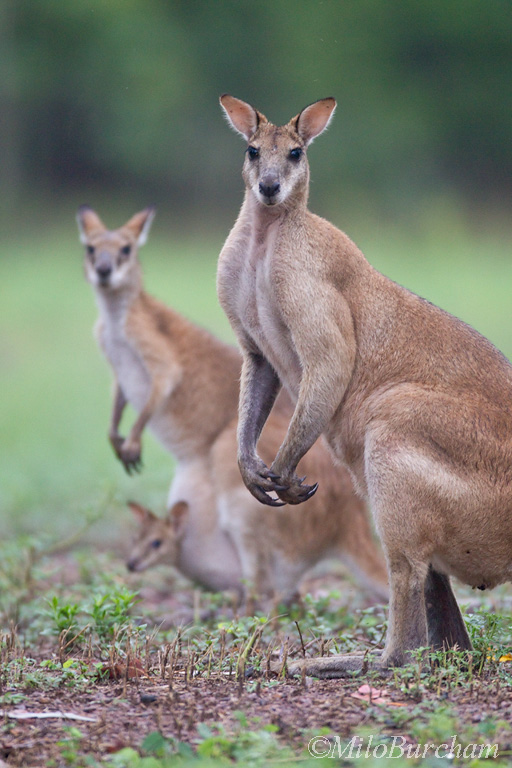 Agile Wallaby (M_AGWA_S2E8063)
We struck out on finding Beach Stone-curlews on our trip up and down Australia's east coast
3 years earlier, however, on the final evening of this trip, I found these birds on a beach near Darwin.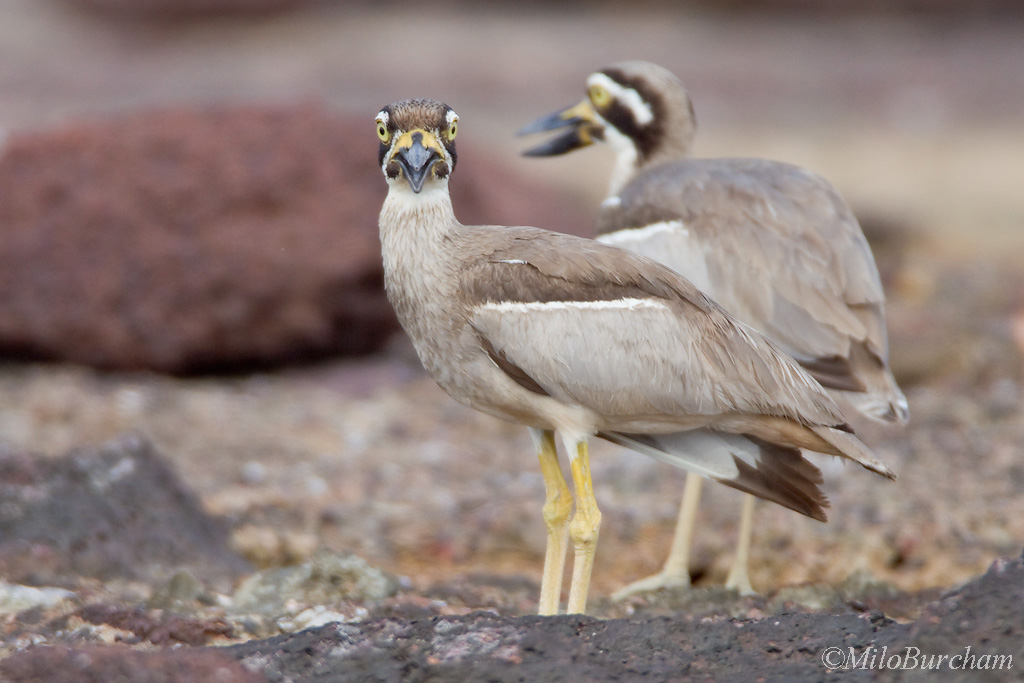 Beach Stone-curlew (B_BESC_S2E9391)
We returned home to a few major setbacks: namely massive water damage to our home and a puppy
that broke her leg! If there was a silver lining it was that after a 3 year hiatus, winter was attempting to make an appearance.

We were reminded, however, that Cordova has a problem.

After years of withdrawal, many Cordova residents relapsed back to their addiction to a white, powdery
substance. But then again, maybe we like this addiction. Maybe this drug is good for
us, clears our minds and our lungs, and makes us live longer?

Regardless, it has been nice to see winter return to coastal Alaska!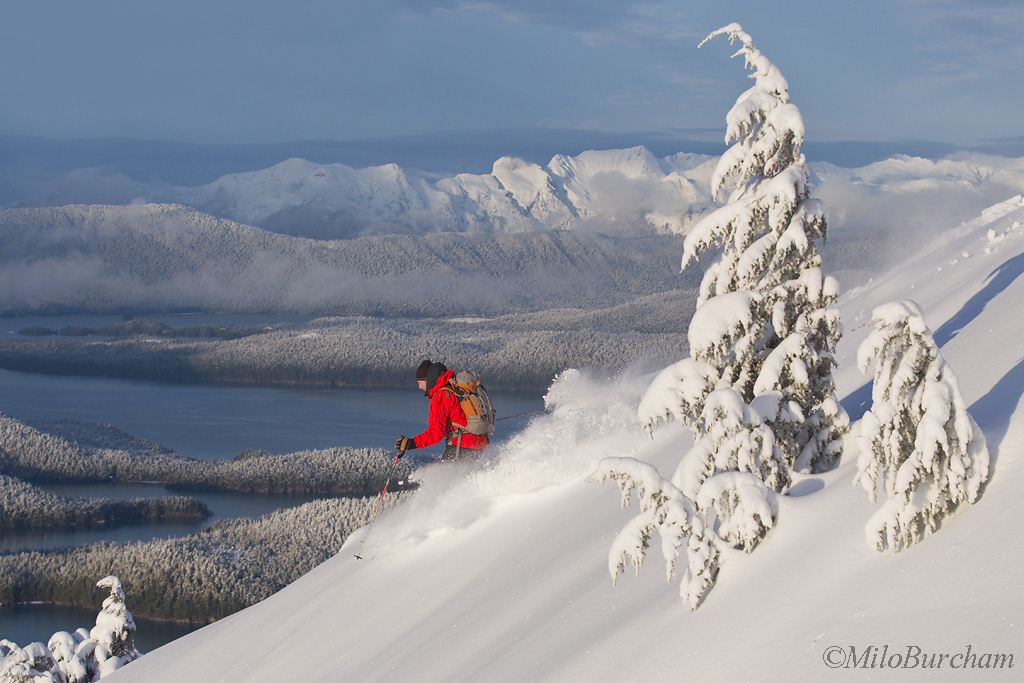 Skiing Chugach backcountry above Prince William Sound (R_SKBC_S2E4136)
These images were presented in roughly the chronological order that they were made throughout the
year. As with all my photography, these are the scenes as they looked through my viewfinder; no content,
not a single blade of grass or twig, was digitally added or subtracted.


Wishing everyone excellent adventure in 2017.